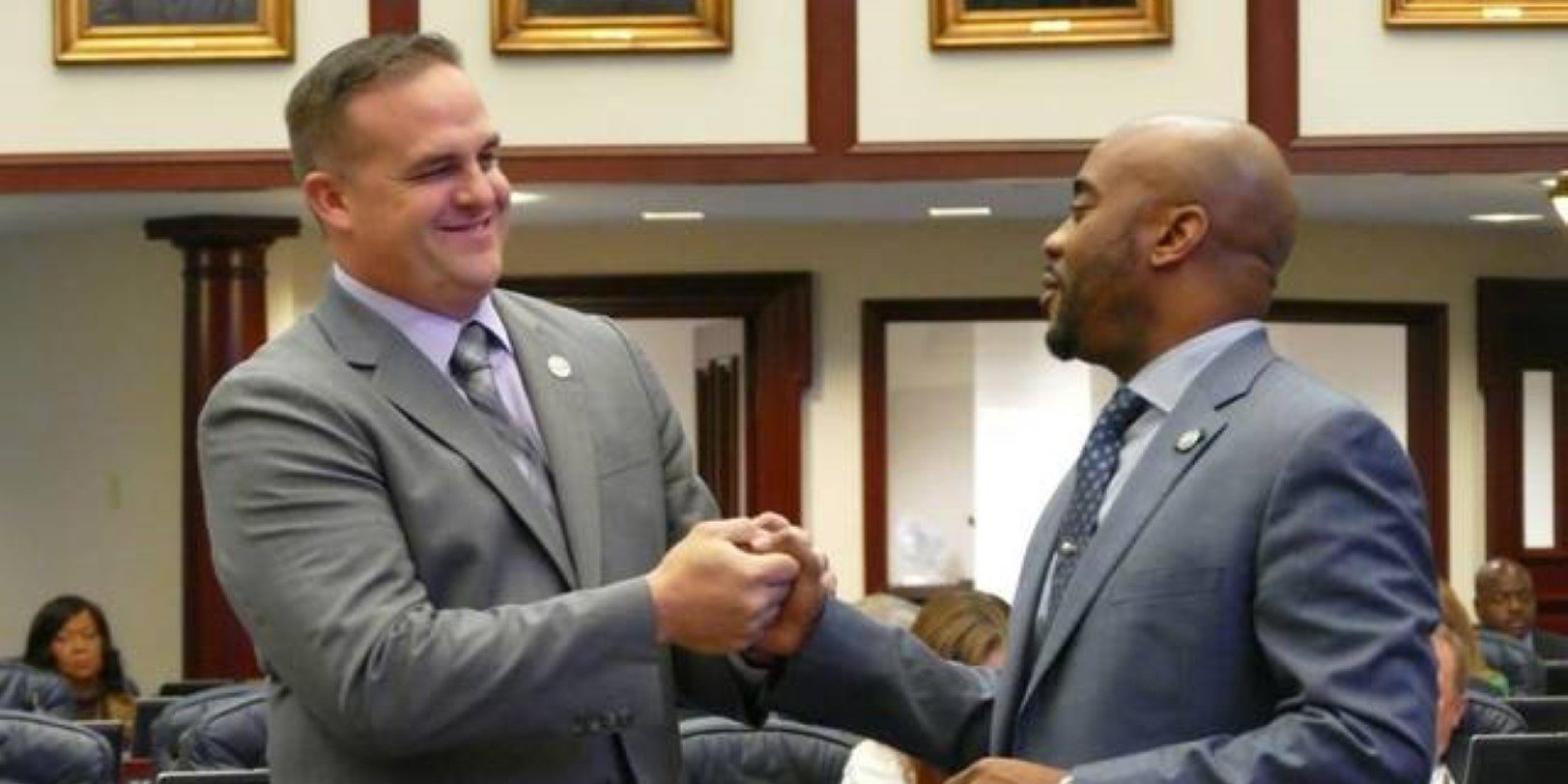 On Thursday, dozens of protesters gathered outside Frank Artiles' office in Kendall to protest racist and sexist slurs he used against Florida Senate colleagues.
Constituents from his district called for his resignation, chanting outside the shuttered district office. The protest comes as elected officials, community leaders and organizations throughout the country demand he resigns from the Senate.
"Frank Artiles is a bully," said Miami-Dade Democratic chair Juan Cuba. "This latest embarrassment is only the most recent in a long string of hateful incidents that show Artiles does not represent the values of his diverse District. There is no excuse or apology for hate. He must resign now."
In 2014, Artiles used a slur to refer to Muslims, he has used hate-speech to refer to LGBTQ people and was caught punching a college student at a bar in Tallahassee. Artiles blamed being from Hialeah as an excuse for his hateful, bigoted language.
Wednesday, Sen. Perry Thurston, chair of the Florida Conference of Black State Legislators, filed a complaint with the Senate Rules Committee to formally seek the expulsion of Artiles. An investigation has begun and will present its findings on April 25.