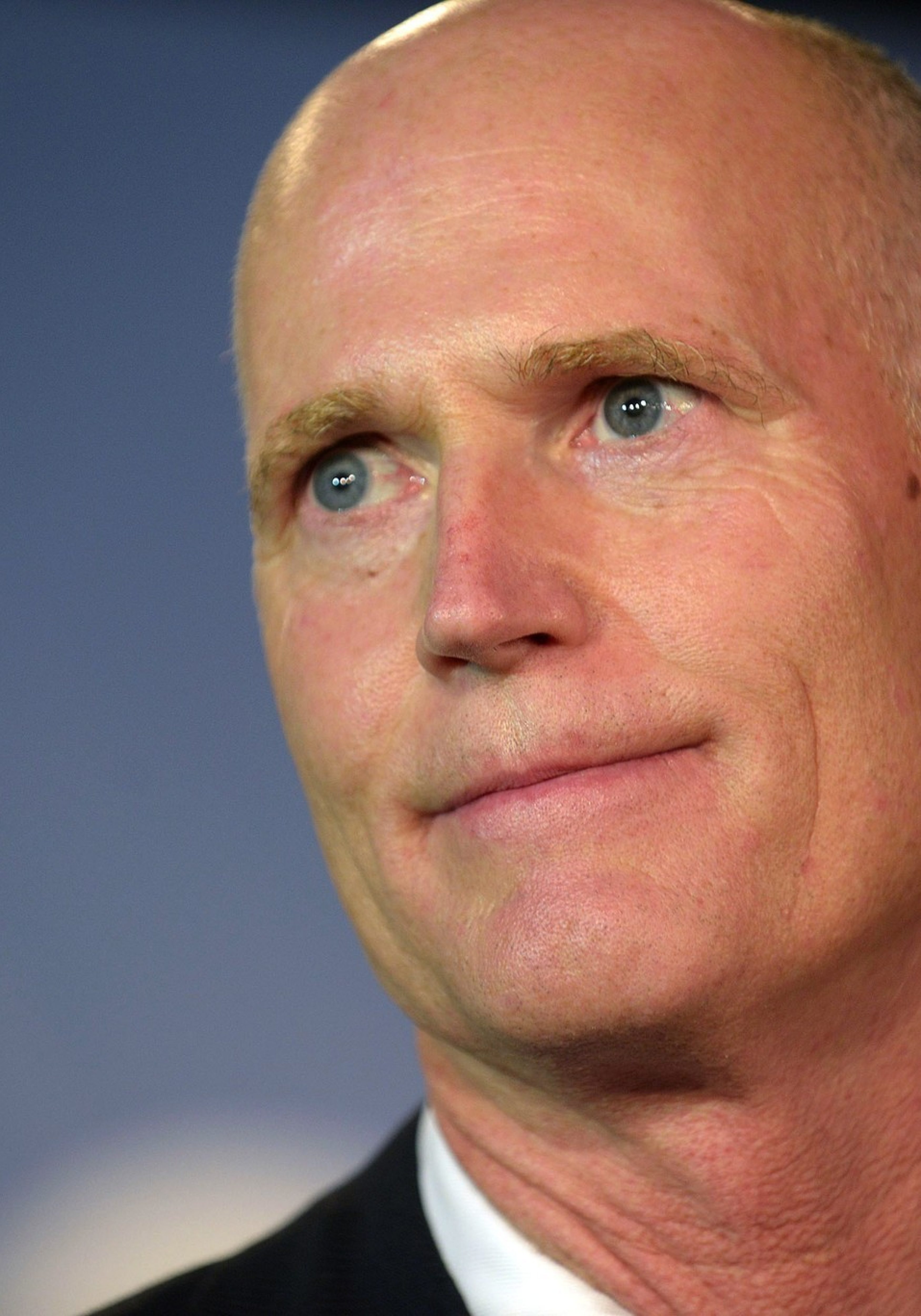 Gov. Rick Scott tweeted on Monday that he will sign into law a bill creating statewide regulations for ride-booking companies like Uber and Lyft.
"I look forward to signing the @Uber/ @lyft bill," Scott tweeted from his official account, @FLGovScott. The governor is in Argentina on a trade mission.
Colin Tooze, Uber's director of public affairs, tweeted back, "Many thanks for your leadership, @FLGovScott ! All of us at @Uber are excited to have a permanent home in the Sunshine State."
Lawmakers had considered legislation for four years before passing a bill this year.
The Senate finally approved a House measure (HB 221) on a 36-1 vote, with Sen. Jack Latvala the only 'no' vote.
The legislation, among other things, requires Uber, Lyft and similar "transportation network companies" to carry $100,000 of insurance for bodily injury or death and $25,000 for property damage while a driver is logged into the app, but hasn't yet secured a passenger.
When a driver gets a ride, they need to have $1 million in coverage.
The bill also requires companies to have third parties run criminal background checks on drivers. It also pre-empts local ordinances and other rules on transportation network companies, or TNCs.
"On behalf of thousands of Uber driver partners and millions of Florida residents and visitors who rely on ride-sharing, we thank Gov. Scott for his commitment to ensuring our state remains at the forefront of innovation and job creation," said Javi Correoso, Public Affairs Manager for Uber Florida, in a statement.
"Upon the governor's signature, Floridians and tourists will have access to a safe, reliable and affordable transportation option," Correoso added. "We look forward to his official signature on this landmark legislation."