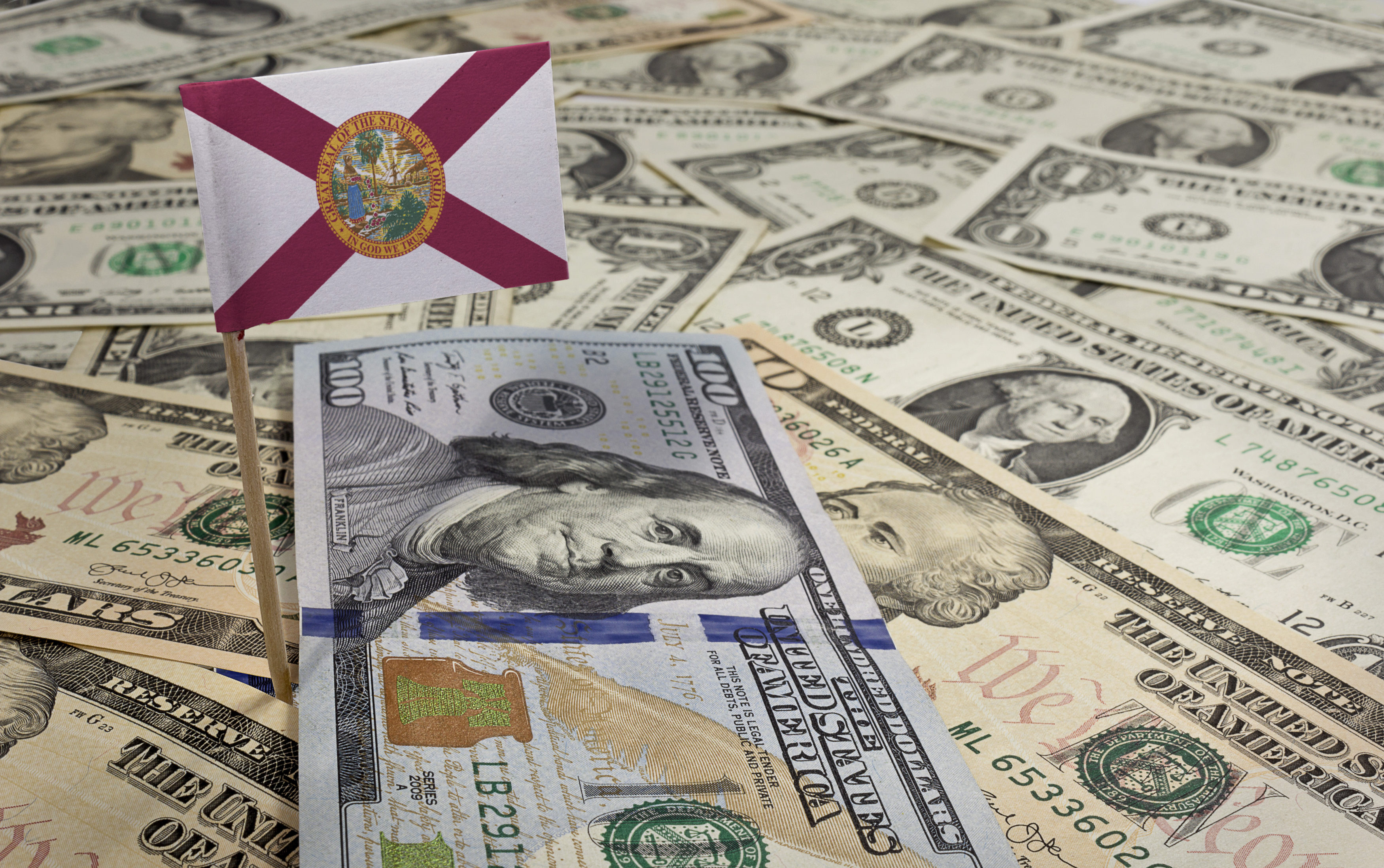 The House Appropriations Committee voted along party lines Tuesday to approve an $82.1 billion "standard operating budget," in a move Democrats complained brought Washington-style dysfunction to Tallahassee.
"I can tell you, we have spent every last, legitimate effort trying to compromise before we came to this point. It wasn't for lack of effort. It wasn't that we just grabbed our ball and went home," Chairman Carlos Trujillo said.
But the Florida Constitution gives the Legislature 60 days to write a budget, and House leaders didn't want to extend or call a special session, he said. Or bankrupt the state.
"And I can tell you, some of the negotiations, that's exactly where we were heading," he said. "I can tell you, the budget that we were negotiating would have ruined the state."
The vote was 14-10.
The development came amid reports that House and Senate negotiators were close to a deal — although Senate Appropriations Chairman Jack Latvala warned: "not to believe the rumors."
Following a lengthy meeting of his committee, Latvala declined to comment on the budget talks.
"I have no idea what's going on," Latvala told reporters. "I've been sitting here. You guys have seen me sitting here for four hours. I don't know anything about what's going on with the budget."
Back on the House side, Democratic leader Janet Cruz expressed frustration at the situation.
"This is House leadership trying to turn Tallahassee into Washington, D.C., where we kick our problems down the road because we don't have the will to solve them," she said.
"By passing this budget we are essentially admitting that we have wasted the taxpayers' time and money on two months of grandiose speeches and posturing, with nothing to show for it," she said.
"I feel like we are pawns of political posturing. We all just need to grow up. We need to sit at a table together and we need to do what the citizens of Florida and the fricking taxpayers have asked us to come here and do — and that is to take the money that we collect from them and pass a balanced budget."
Committee Democrats denounced the move, pointing to a list of human services spending — including Alzheimer's and autism treatment, homelessness, and human trafficking programs — the budget would scrap in the service of "political posturing."
"This is not fair, and it's not right," Democrat Cynthia Stafford said.
Republican Jason Brodeur insisted that only projects lacking recurring funding sources would be affected, and that the budget would meet critical state needs.
"I'm sorry if your personal pet projects are being cut," Brodeur said.
The bill continues spending at levels the Legislature approved for the current fiscal year, although with increases to meet growth in demand for Medicaid and the student population, while setting aside $3 billion in reserves.
State agencies would continue at existing spending levels.
Details available here.
The budget would include $1.5 billion to reimburse hospitals for charity care, contingent on the Trump administration making good on its promise to provide that much money. In the meantime, the bill would set aside $608 million for that purpose.
"The $1.5 billion is nothing but gravy on top," Trujillo said.
Visit Florida would get $50 million, more than the House wanted to spend. Similarly, universities and Enterprise Florida would continue at existing spending levels, Trujillo said following the vote.
But there'd be no money for Senate priorities including Senate President Joe Negron's ambitious universities enhancements and Lake Okeechobee project.
Trujillo said the new budget amounted to Plan B — a contingency in case negotiations with the Senate fail.
"Unless a deal has been struck and they're just waiting for the ink to dry, time is precious at this point. And every hour and every day that goes by really puts us at a huge deficit," he told reporters following the hearing.
"It's not a negotiating tactic," Trujillo insisted. "We have to pass a budget."
The House now faces the prospect of having two proposed budgets. The Rules Committee will decide later today whether to send the new one to the floor — contingent on whether House Speaker Richard Corcoran can strike a compromise with the Senate.
"If he has an agreement, I'm sure Rules won't calendar and send this to the floor. If we don't have an agreement … I'm sure they'll take this off calendar and send it straight to the floor, and we'll pivot directly onto this budget."
Is there a chance the House could pass the new budget and go home, as it did in 2015?
"You would have to ask the speaker," Trujillo said.
House leaders instigated the move despite Senate objections to a contingency budget. The chambers are nearly $4 billion apart on spending for the fiscal year that begins July 1.
With less than two weeks remaining in the Legislative Session, the time is running short to reach a compromise and bring it to a vote.
Still, Democrat David Richardson argued in debate that it was too soon to take this step.
"It's just too early to admit defeat," he said.