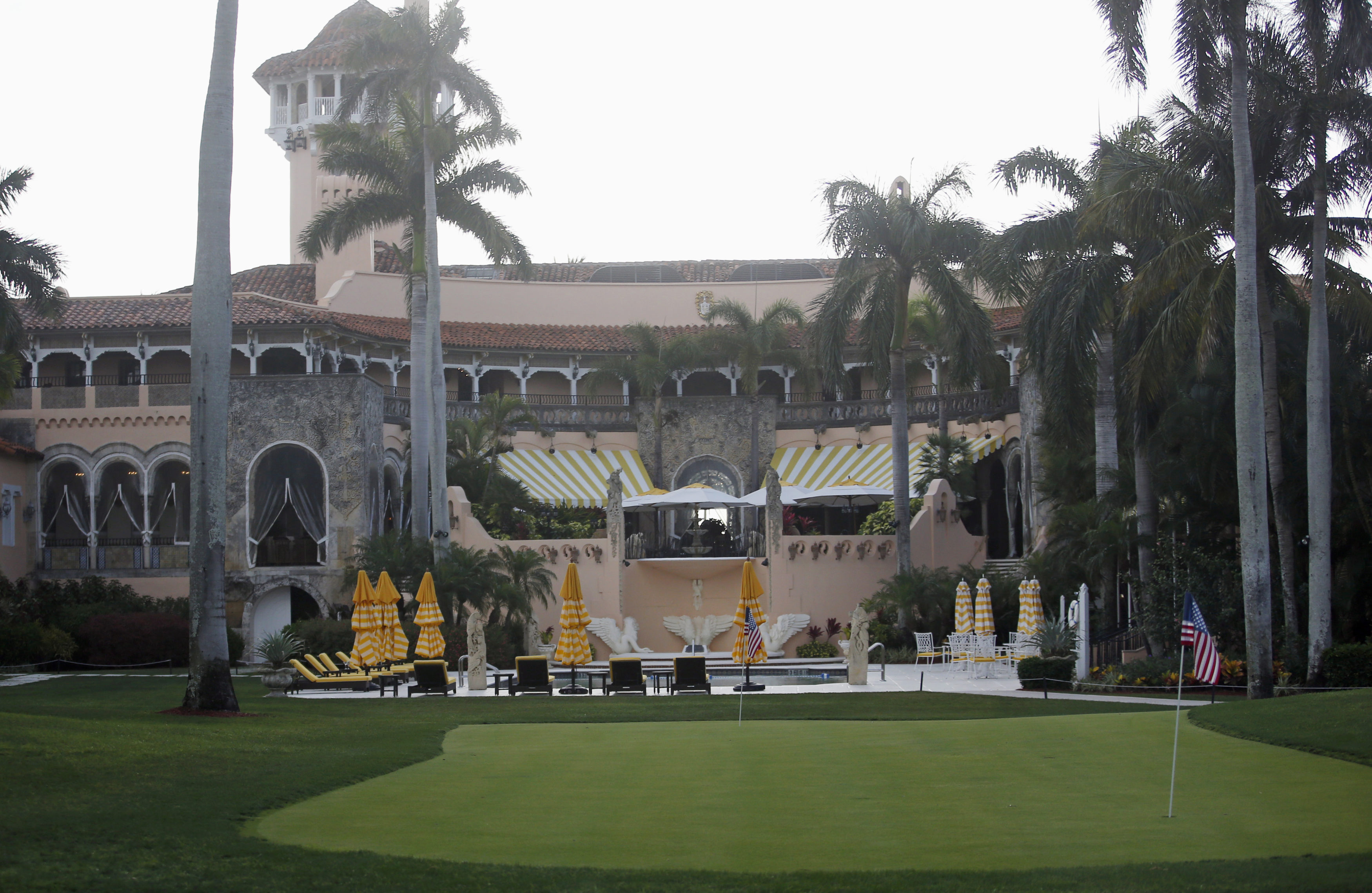 The State Department has removed its promotional posting about President Donald Trump's Florida resort, after a storm of ethics criticism.
In an April 4 blog post that was republished by several U.S. embassies abroad, Mar-a-Lago was described as "Trump's Florida estate," where he has hosted foreign leaders. "By visiting this 'winter White House,' Trump is belatedly fulfilling the dream of Mar-a-Lago's original owner and designer," the post said.
Left unsaid: Mar-a-Lago is part of Trump's business empire. After his election, the resort doubled its membership fee to $200,000. As president, Trump has visited the property seven times, and its restaurant fills up when he's in town.
The State Department said late Monday that its intention was "to inform the public about where the president has been hosting world leaders" and that it regrets "any misperception." That statement now appears in place of the original blog post.
The White House did not respond to questions about whether it had any involvement in the original posting or the decision to take it down.
The post originated on "Share America," a State Department project. Its website describes its mission as "sharing compelling stories and images that spark discussion and debate on important topics like democracy, freedom of expression, innovation, entrepreneurship, education, and the role of civil society."
Other topics on the Share America page include a new U.S. coin honoring Frederick Douglass, debate over the Confederate flag and news about first lady Melania Trump's participation in the State Department's International Women of Courage award ceremony.
The Mar-a-Lago post was nearly three weeks old but gained traction Monday when several people noticed the U.S. embassy to the United Kingdom was featuring it. Sen. Ron Wyden, an Oregon Democrat, asked on Twitter why taxpayers are "promoting the president's private country club" and referred to the incident as "kleptocratic."
Norman Eisen, who was President Barack Obama's chief ethics attorney, said the promotion is "exploitation."
Eisen compared it to White House counselor Kellyanne Conway's promotion of Ivanka Trump's clothing business, for which she was "counseled" but not otherwise reprimanded by the White House.
"This idea of using government for private gain is metastasizing," Eisen said. "It must be stopped."
On Twitter, Richard Painter, who served in an ethics role for President George W. Bush, called the State Department post "Use of public office for private gain pure and simple."
Eisen, Painter and other attorneys have sued Trump, alleging violation of the "emoluments clause" of the U.S. Constitution. That provision says the president may not accept foreign gifts or payments without the consent of Congress.
The Trump Organization argues that this prohibition wasn't intended to cover fair-market exchanges.
Republished with permission of The Associated Press.