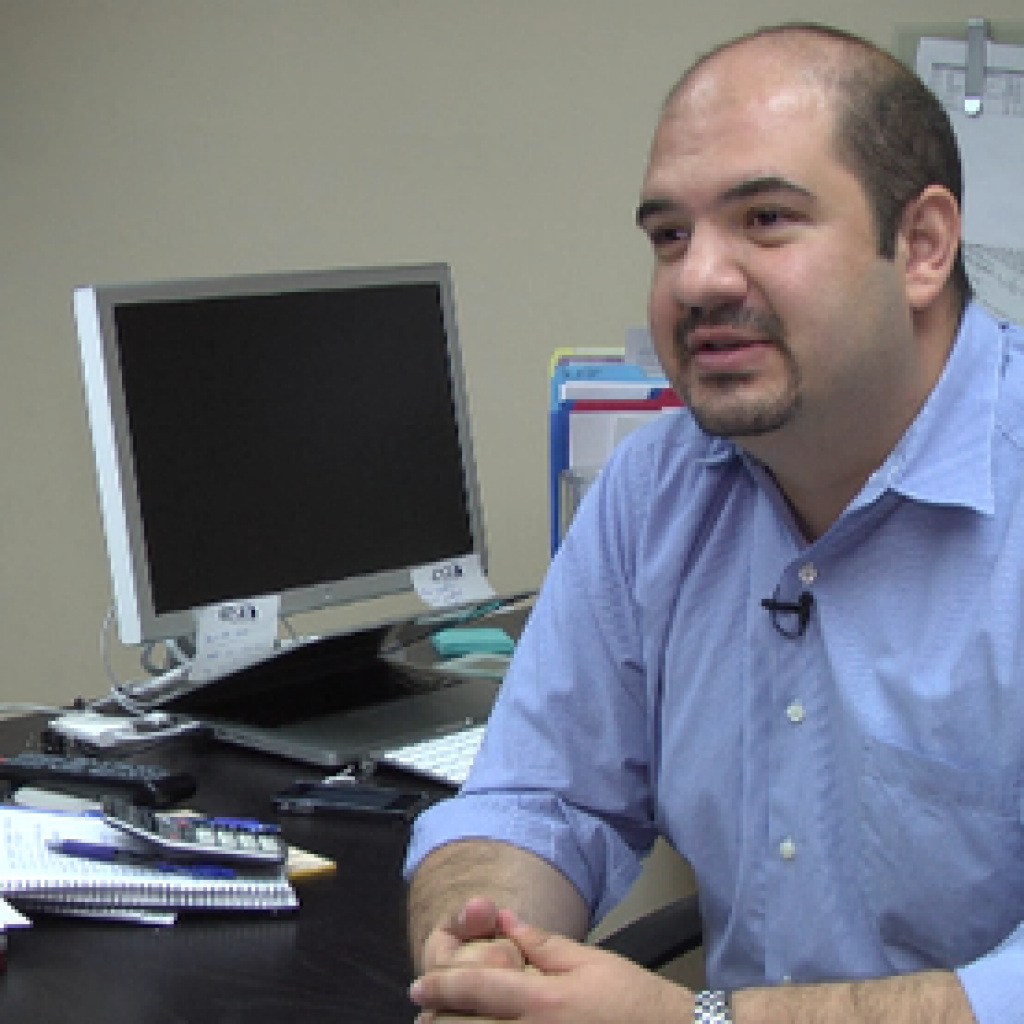 Democratic political consultant Christian Ulvert says is seriously considering a run the Senate District 40 seat left vacant with the resignation of Frank Artiles.
"I've had a greater calling to serve in public office just because of the issues and the work that I do," Ulvert told FloridaPolitics Thursday morning, just before he was scheduled to get on a plane to attend a family wedding out of state.
Ulvert says since Artiles announced he was stepping down last Friday, there's been a chain of events of friends, colleagues and his husband asking him why doesn't he step up and run for the seat.
It would be a new role for the man recently named one of the best political campaign professionals under 40.
The 35-year-old Miami-Dade native has been working most recently with Miami Beach Mayor Philip Levine, who is still in the 'testing the waters' phase of a potential run for the Democratic nomination for governor in 2018.
Ulvert served as political director for the Florida Democratic Party from 2013 until last fall, and is the founder and president of EDGE Communications, a political consulting firm.
Prior to his launch as a political and media consultant, Ulvert served the Florida House of Representatives Democratic Caucus as communications director and policy advisor to House Democratic Leader Dan Gelber during his two-year leadership term, and worked with Gelber during his campaign against Pam Bondi for Attorney General in 2010.
Ulvert said that if he is to run, he would center his campaign on three main issues – public education, health care and affordable housing. "Those are three things that I've faced personally and I can present a strong narrative to and talk to voters and really empathize and bring authenticity to the message because I'm living it," he says. "I have lived it."
If he pulls the trigger, Ulvert certainly won't be the only Democrat to enter the race. House District 114's Daisy Baez is also reportedly considering a run, and may rely on Florida Democratic Party staffer Dan Newman to launch candidacy, although Newman told FP that he will not be leaving the party.
Ulvert says he'll contemplate his decision over the weekend, then meet with Democratic officials in Tallahassee next week (he says he's already conferred with Senate Minority Leader Oscar Braynon).  "The most important thing is to have a Democrat represent the district," he says.
Governor Rick Scott has yet to announce a special election to fill the Senate District 40 seat, a majority Hispanic district that covers part of inland Miami-Dade County. Scott could announce a primary for the election as soon as June with the general election taking place in August.
Or he could go another route. Local elections in Hialeah, Miami and Miami Beach, the three largest municipalities in Miami-Dade, are taking place this August and September. Though none of those cities are in SD 40, it could make some sense to hold the primary and general at the same time as those cities. However, with the Legislature meeting in January of next year, committee meetings would be starting in the fall, well in advance of a November election.
Although Artiles defeated Democrat Dwight Bullard by ten percentage points last fall, it's also a district that voted plus-10 in favor of Barack Obama in 2012 and carries a slight edge for Democrats in voter registrations.
Artiles stepped down from his seat last Friday morning, less than 72 hours after the Miami Herald first reported that he invoked the N-word to two black colleagues of the Legislature in a private conversation earlier in the week. The resignation came after the Herald then began asking questions later in the week about why his political committee had hired a former Hooters "calendar girl" and a Playboy model with no political experience as consultants.