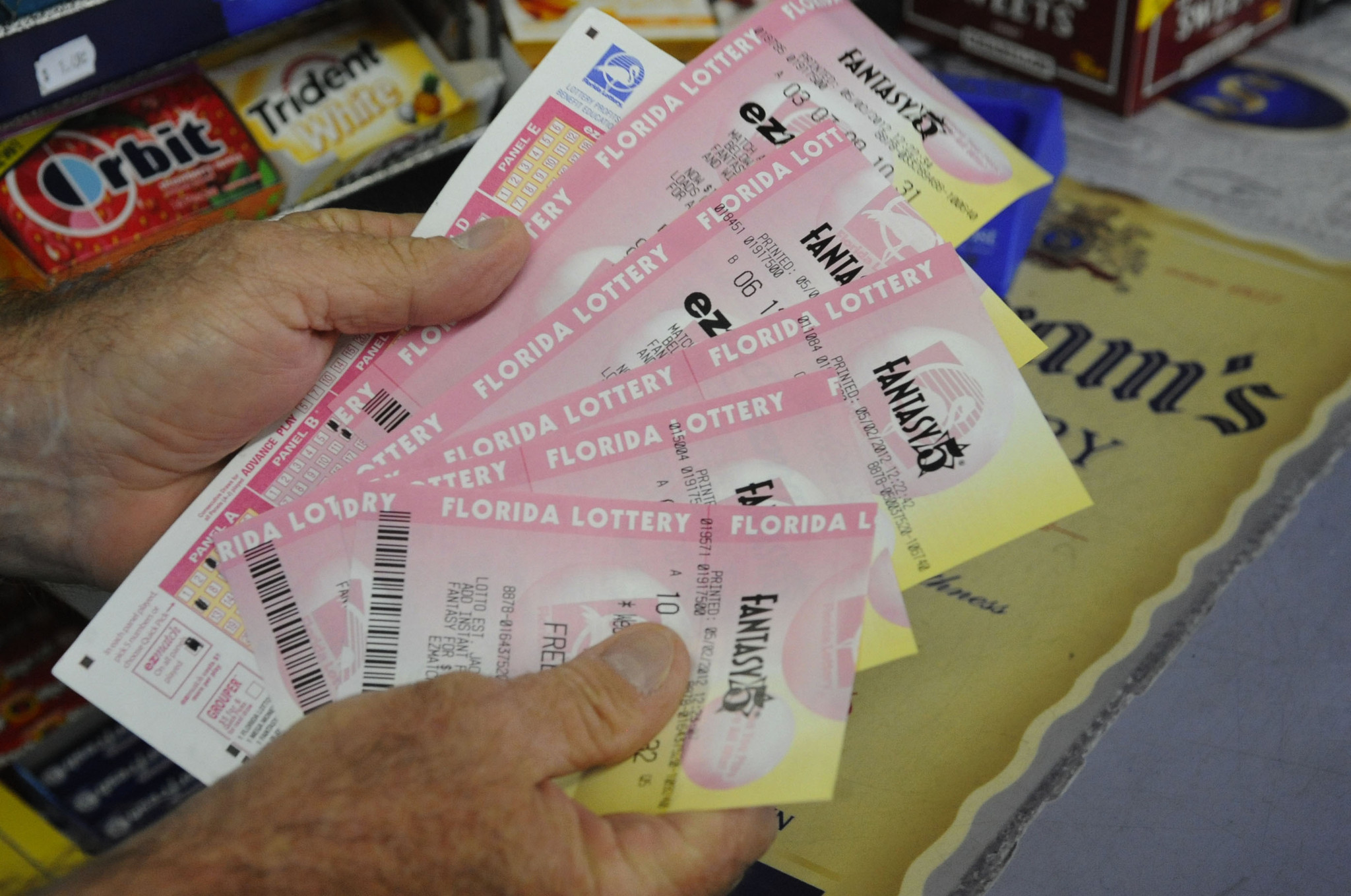 A well-meaning idea could cost the state's pot of money for scholarships and public education up to about $50 million.
The House this week passed a measure (HB 937) mandating six different warnings, which would rotate, on Florida Lottery tickets and advertisements.
They include "WARNING: GAMBLING CAN BE ADDICTIVE" and "WARNING: YOUR ODDS OF WINNING THE TOP PRIZE ARE EXTREMELY LOW."
The bill also says the warning must "occupy no less than 10 percent of the total face of the lottery ticket."
That's a problem, according to a fiscal analysis filed Thursday by the Lottery, which reports to Gov. Rick Scott.
"All profits of the Florida Lottery are transmitted to the Educational Enhancement Trust Fund (EETF) and thus any impacts on sales/costs have a direct impact on contributions to that fund," the analysis says. The fund, among other things, pays for Florida Bright Futures Scholarships. 
"The cost associated with one of several warnings to be printed equally over 10 percent of the surface area of all advertising/tickets/promotional items would most likely impact sales of Lottery products," the fiscal note says.
"Using a range of a 1 percent, 2 percent, or 3 percent impact on sales and contributions, this language would reduce EETF contributions by an estimated $16 million (at 1 percent), $32 million (at 2 percent), or $48 million (at 3 percent) based upon the most recent sales estimates," it adds.
The analysis does not include the methodology the Lottery used to arrive at those estimates.
"In summary, the fiscal impact of the provisions in this language could reduce contributions to the EETF by an estimated $16 million to $51 million annually."
Retailer commissions also could be "negatively impacted" in total by anywhere from $3.3 million to $10 million. There are around 13,000 retailers who sell Lottery tickets. 
The House bill's sponsor, Mount Dora Republican Jennifer Sullivan, was not available Friday morning; the House was in session.
The Senate, which now has the bill, will consider its own version (SB 1370) in a Rules Committee hearing Friday morning. Its current language would hold to one warning, "WARNING: GAMBLING CAN BE ADDICTIVE."
Updated 3 p.m. — The Rules Committee approved the bill by a 6-5 vote after it adopted an amendment eliminating a requirement that point-of-sale signs contain the warning.
The warnings would still need to take up 10 percent of the tickets' real estate.
Sen. Jack Latvala, chairman of the Appropriations Committee, insisted a Lottery representative explain its estimate. "I think potentially there's a large revenue impact here, and I'd like to hear from them directly about it," he said.
The spokesman said the department calculated how much money it would lose if sales declined by between 1 percent and 3 percent. The low number as $16 million; the high number, $50 million.
"I can't support that," Senate Democratic Leader Oscar Braynon said. "Our education fund is too important." 
Bill sponsor Keith Perry didn't believe the numbers, and insisted they weren't the point: "We decrease by 1 percent or 10 percent, I think we're doing our job to the general public to inform them."
—
Correspondent Michael Moline contributed to this post from the Senate Office Building.