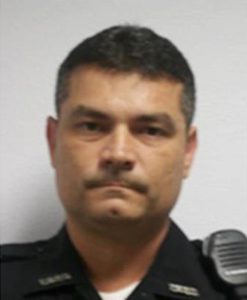 Florida lawmakers are seeking to rename a section of Alternate U.S. 19 in northern Pinellas County after a Tarpon Springs police officer killed in the line of duty in 2014.
On Thursday, the Florida Senate unanimously approved changing the name of a stretch between Tarpon Avenue and the Pasco County line to the Officer Charles 'Charlie K' Kondek Jr. Memorial Highway.
The House passed a companion Wednesday, reports the Tampa Bay Times.
Kondek had responded to a noise complaint in December 2014 when the 45-year-old officer was shot and killed.
Police later charged Marco Antonio Parilla Jr., with the shooting. The 23-year-old had been released from prison that March and was wanted for alleged probation violation.
"I thought this would be a very good way to remember his service and his sacrifice," Clearwater Republican Jack Latvala told the Senate before passing the measure.
Palm Harbor Republican Chris Sprowls sponsored the House version.