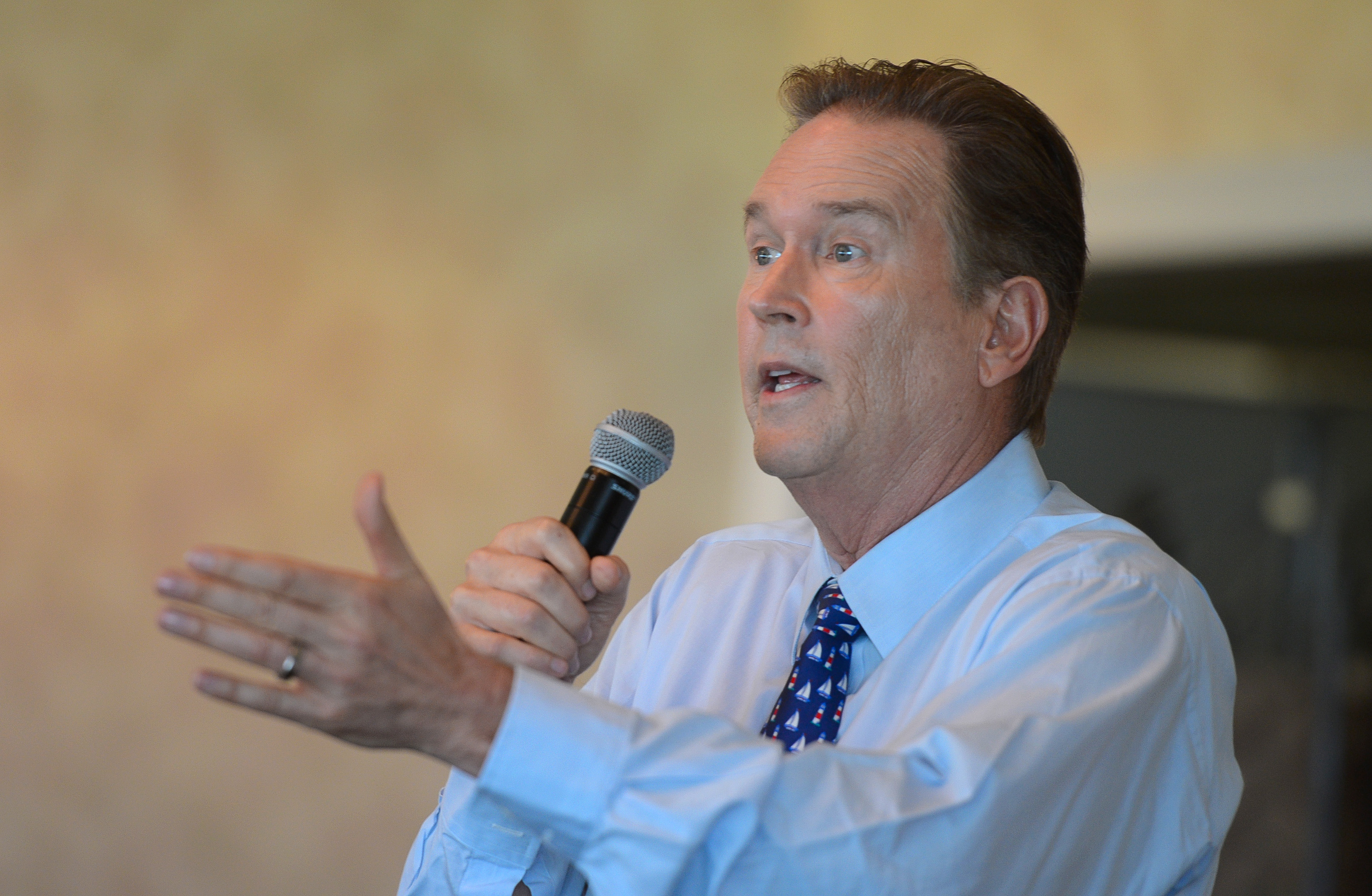 Emboldened by the news that South Florida Republican Illeana Ros-Lehtinen will not run for re-election next year, the Democratic Campaign Congressional Committee (DCCC) released its "2018 Republican Retirement Watchlist."
While Alaska's Don Young tops the list, Sarasota's Vern Buchanan and Miami-Dade's Mario Diaz Balart are listed second and third, respectively.
"Given the negative national environment for the Republican Party, the DCCC knows that there are more retirements to come, particularly in districts that tend to vote for Democrats in other elected positions," says Tyler Law, national press secretary at the DCCC.
While Buchanan barely survived to win his very first run for his seat in 2006 against Democrat Christine Jennings, he has not since faced a serious challenge. He crushed Democrat Jan Schneider last fall, winning by almost 20 percentage points.
In response to the DCCC, Buchanan spokesperson Gretchen Anderson quipped, "Good to see they still have a sense of humor over there."
Ros-Lehtinen, a moderate in the GOP House Caucus who has disagreed sharply with Donald Trump, insisted in her announcement that she would not run for re-election that Trump had nothing to do with her decision, which when she steps down next year will mark 30 years in Congress. But the DCCC isn't buying that, saying that the likely motivating factors in her retirement was her "inability to defend House Republicans' misplaced priorities and dysfunction in this very Democratic leaning district and the daunting prospect of running for reelection in the shadow of President Trump."
While it's true that Hillary Clinton defeated Trump by nearly 20 percentage points in Ros-Lehtinen's CD 27 seat last November, it should be noted that she dusted off her Democratic opponent, Scott Fuhrman, by 10 percent points.
Here is the DCCC's 2018 retirement watch list:
Don Young (AK-AL)
Vern Buchanan (FL-16)
Mario Diaz-Ballart (FL-25)
Fred Upton (MI-06)
Frank Lobiondo (NJ-02)             
Leonard Lance (NJ-07)
Rodney Frelinghuysen (NJ-11)
Pete King (NY-02)
Patrick Meehan (PA-07)
Charlie Dent (PA-15)
Jaime Herrera-Beutler (WA-03)
Dave Reichert (WA-08)