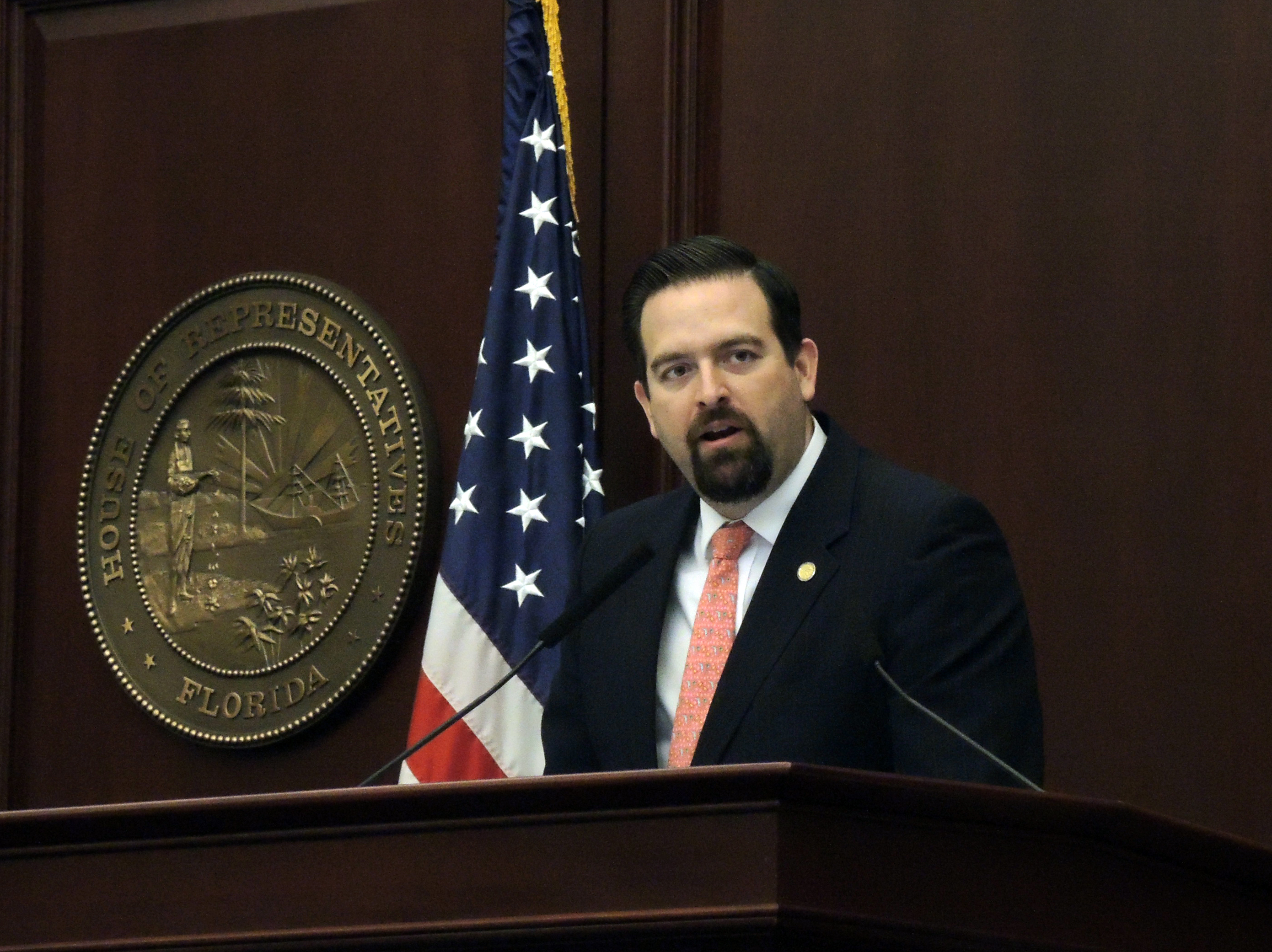 State Rep. Jose Felix Diaz, the House's point man on gambling, said an impossibility of compromise over slot machines killed the 2017 gambling bill.
"We were too far apart and the Senate wanted to bring it in for a landing during budget conference, and we were not going to be able to do that," he told reporters after Tuesday's House floor session. "The timing was off."
The sticking point was an offer to expand slot machines to pari-mutuels in counties that approved them in referendum votes. Such an expansion still needs legislative approval. The House opposed it; the Senate wanted it.
The will of residents who voted for slots "should be acknowledged and accepted by us," Senate President Joe Negron said Tuesday in a Senate floor session, during which he officially dissolved the Conference Committee on Gaming. 
Also, Negron made clear Monday his desire to pass legislation was for the money: The state is holding about $200 million in gambling revenue share from the Seminole Tribe pending a resolution in legislation and litigation. A court fight between the state and Tribe is pending on appeal.
"My interest in doing a gaming bill this session significantly decreases if we're not able to deploy the funds available that we're currently holding," Negron told reporters. He also had said both sides were "getting close" to a deal.
In any event, this week's collapse continues the Legislature's modern history of failure on passing any kind of overhaul of the state's gambling laws.
The slots issue "was the big divide," Diaz said, allowing that there were a myriad of other smaller disagreements. "Our constitution has said that gaming is not allowed, and when gaming needs to be expanded in a major way, everybody gets to vote."
House Speaker Richard Corcoran "has been pretty consistent" in not wanting to legislatively OK slots in referendum counties, Diaz said.
So far, voters have passed slots referendums in Brevard, Duval, Gadsden, Hamilton, Lee, Palm Beach, St. Lucie and Washington counties.
When asked about the bill's death after an impromptu press availability Tuesday, Corcoran said only, "You know my record."