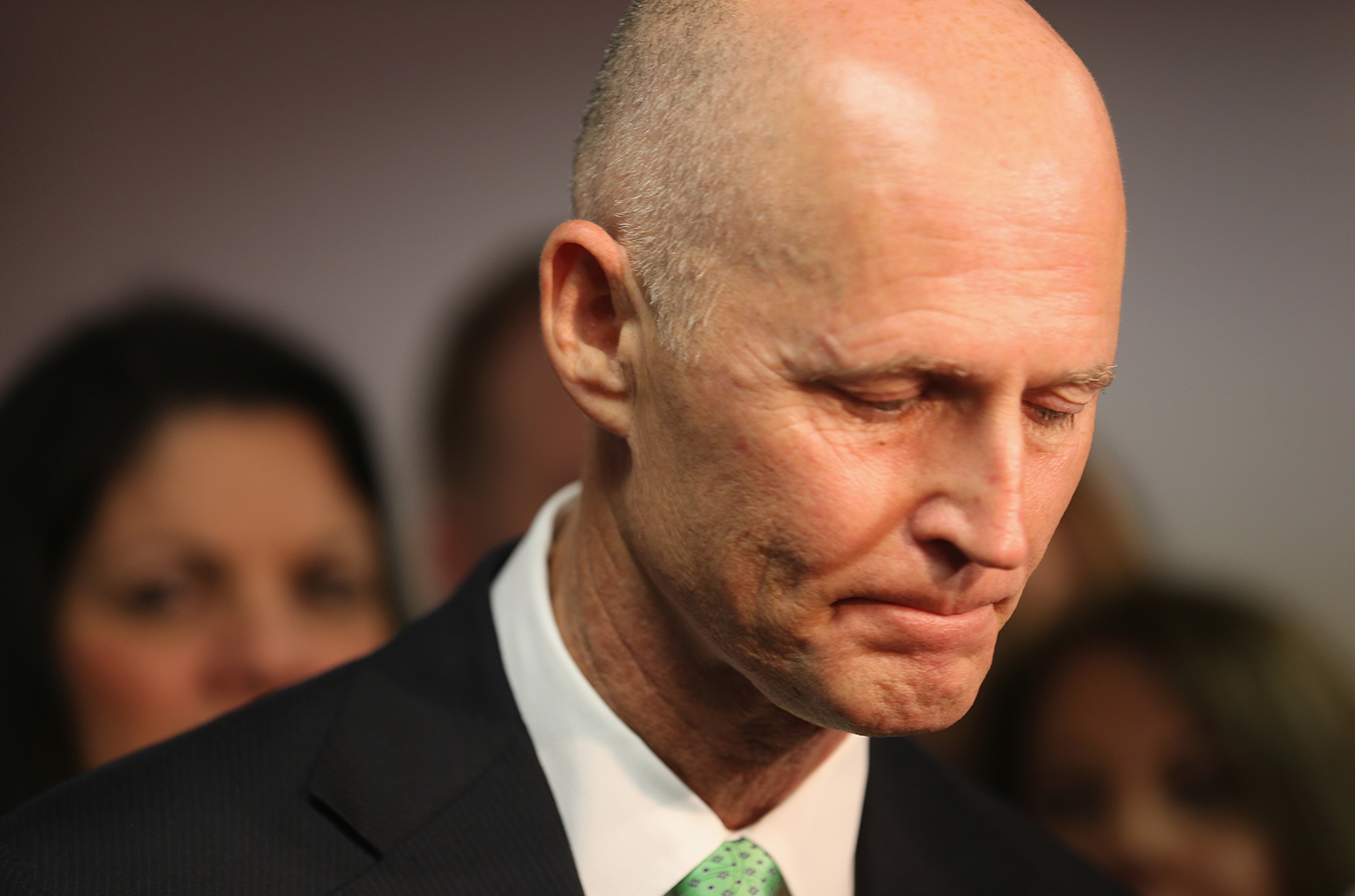 Rick Scott is declaring a public health emergency across Florida due to the epidemic of heroin and other opioids abuse, addiction, and overdose deaths wracking the Sunshine State.
While the governor signed an executive order Wednesday following action by the U.S. Centers for Disease Control and Prevention, which declared a national opioid epidemic, it comes months after Democrats and a few others around the state urged him to declare an emergency.
Scott's order will allow state officials to immediately draw down on more than $27 million in federal grant money from the U.S. Department of Health and Human Services Opioid State Targeted Response Grant, awarded to Florida April 21.
Scott's office said that before that grant award, Florida could have faced months of delays in distributing the money to local communities.
Also, Scott's executive order calls on Florida Surgeon General Dr. Celeste Philip to issue a standing order for Naloxone, an emergency treatment for opioid overdoses. Naloxone can be used by first responders as an effective and immediate treatment for opioid overdoses.
Scott also directed the Florida Department of Children and Families, the Florida Department of Health and the Florida Department of Law Enforcement to meet with communities in Palm Beach, Manatee, Duval and Orange counties to identify additional strategies.
"I know firsthand how heartbreaking substance abuse can be to a family because it impacted my own family growing up," Scott stated in a news release. "The individuals struggling with drug use are sons, daughters, mothers, fathers, sisters, brothers and friends and each tragic case leaves loved ones searching for answers and praying for help. Families across our nation are fighting the opioid epidemic, and Florida is going to do everything possible to help our communities."
In 2015 opioids were blamed for more than 3,900 deaths in Florida, according to Scott's order.
And indications are it has become worse since.
On Tuesday, an Orange County heroin and opioid task force assembled by Mayor Teresa Jacobs and Sheriff Jerry Demings heard that treatment of patients with an opioid addition at Aspire, the county's mental health and substance abuse contractor, has more than doubled since 2015. According to the Orlando Sentinel, it was fueled by a 450 percent increase in heroin addictions.
Attorney General Pam Bondi said the governor's declarations would "help strengthen our continued efforts to combat the national opioid epidemic claiming lives in Florida by providing additional funding to secure prevention, treatment and recovery support services."