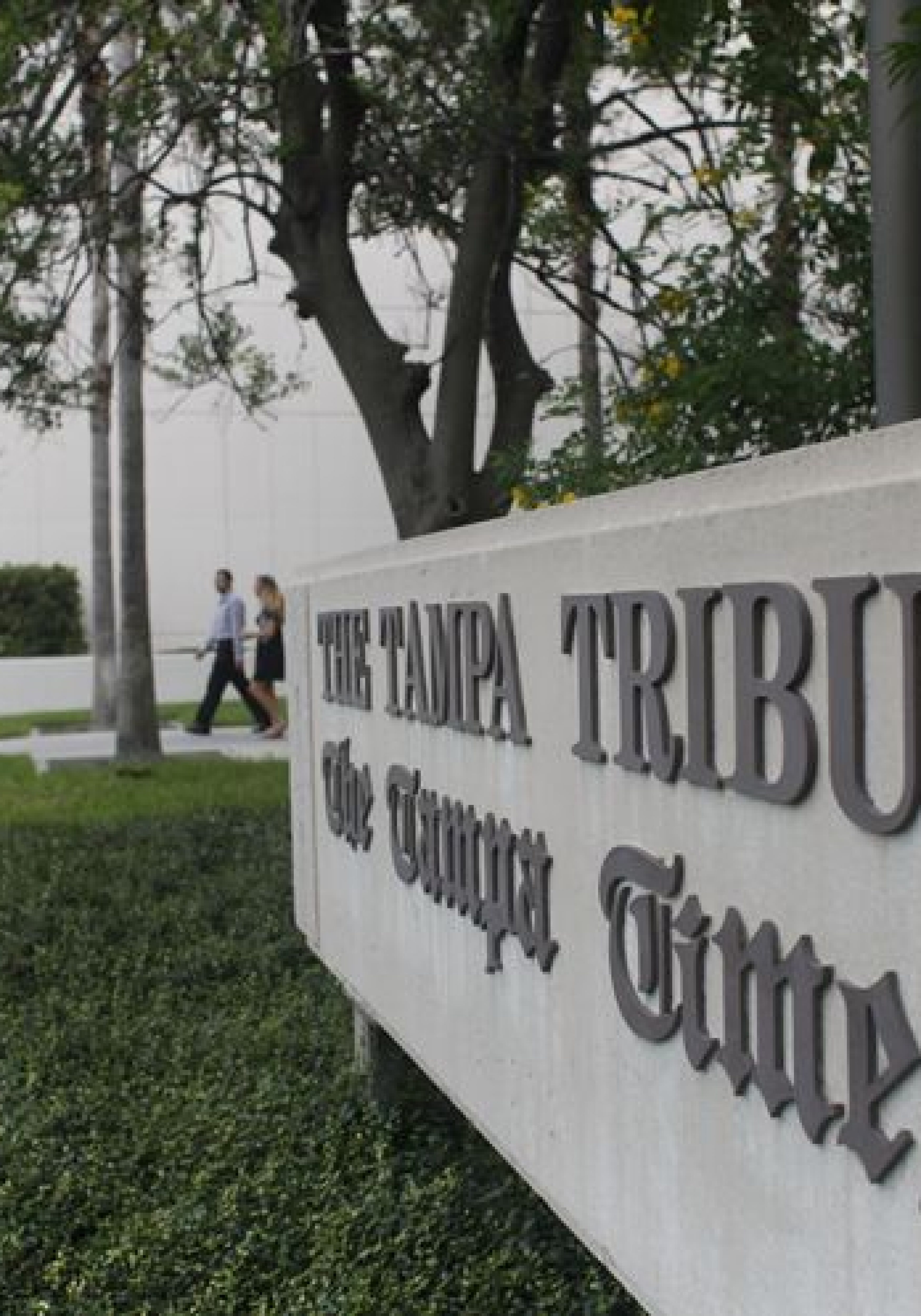 In a crowded grand movie theater in the middle of downtown Tampa on Wednesday night, the people who produced the Tampa Tribune finally got a proper send-off.
It was one year to the day that the newspaper where I and hundreds more worked was bought and closed by our rival, the Tampa Bay Times. They said then it was a business decision; better for the market to have one healthy newspaper than two struggling ones.
That one that had published daily since 1895 — my paper — had to go.
But those who watched the première of Deborah Kerr's expertly produced documentary "Stop The Presses" at the grand Tampa Theatre in the heart of downtown knew better. The closing of the Tribune wasn't just a business decision to any of us. It was a personal, painful loss to the employees and to many in the city.
I know it was personal to me. I worked at the Trib for nearly 42 years — about two-thirds of my life so far. Many, many others felt the Trib was almost as much their families as their blood relatives.
Maybe that's why we called her Mama Trib.
The film was a celebration, even the parts that were hard to watch. It gave all of us who loved the Trib a slice of our dignity back. It was validation that we were more than numbers on a spreadsheet.
Unlike last May, there were no armed guards this time watching to make sure no one flipped out on the day we had to clean out our desks for the final time.
There was no somber pronouncement from Times CEO Paul Tash, as there was last May 3, telling us we would not be printing the customary final edition granted to soon-to-be-extinct newspapers.
There were no human resources executives from the Times to tell us about our severance packages.
The film began with a trip inside the darkened ghost ship that was the Tribune building in the days after the closure was announced. There were leaking pipes, piles of rubbish, rooms that had been where major news stories were planned and executed were in shambles, as if they had been swept away by a massive storm.
In a way, that's exactly what happened.
It went on to focus on each department — press room, advertising, circulation, packaging, the executive floor, and the newsroom. That all-encompassing look at the people who produce a newspaper left no doubt that we really were a family.
There was a huge turnout for the film, practically filling the place. A lot of old faces who had gone on to other things came back to say goodbye, along with many of us who stuck around.
I'm sure there were tears, especially the scenes toward the end that showed the Tribune building being demolished to make way for a riverfront residence tower. I also know there were hugs and gleeful shouts as we ran into people we worked alongside — in some cases for many years.
And there was one more thing — the last edition we never got to produce last year. Kerr, whose husband George was the operations manager at the Trib, had the idea of that unique way for us to have our final say.
My contribution to that section carried a headline that read "We just wanted the chance to say thank you."
That was really it. I know the economics of the newspaper game and changing reader habits. The fact you're reading this on a website that specializes in breaking political stories and commentary is proof that nothing stays the same.
I get it.
I'm not sure if there are immediate plans for another showing, but Kerr would like to have the film become part of the curriculum in colleges where journalism is taught.
Here is what I am sure of though: Watching that film and printing that final section gave us all some needed closure, and now it is done. We return to our normal routine with a smile for the good times, thanks to one final fond memory of a grand ol' dame named Mama Trib.