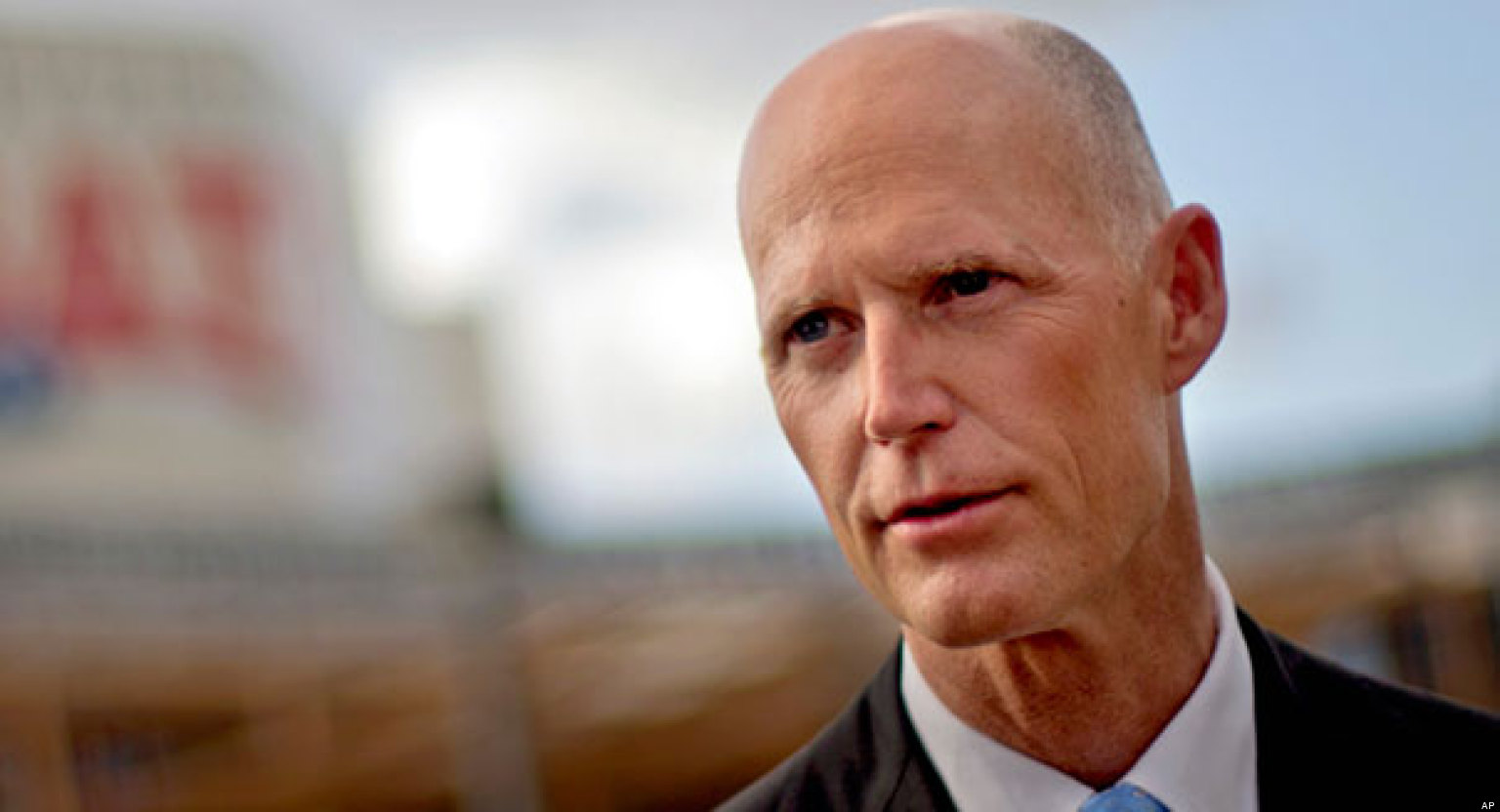 Gov. Rick Scott is headed to Miami Monday to rally for the release of jailed Venezuelan opposition leader Leopoldo López.
The Governor's Office announced Scott, a Naples Republican, will hold a Freedom Rally at 6 p.m., Monday at El Arepazo 2, 3900 NW 79th Avenue in Miami. He is expected to demand the release of López, who was arrested in 2014 and charged with arson and conspiracy after he called for peaceful protests. He was sentenced to 13 years and nine months in prison in September 2015, a move that was highly controversial.
The rally comes just days after reports that Lopez had been rushed to a military hospital with a medical emergency. The leader of Venezuela's ruling socialist party deflated those rumors by showing a 20-second video on state television in which Lopez appeared in good health and said he was speaking at "May 3 at 9 p.m."
But Lopez's father and sister said they doubt the veracity of the video released in response to rumors spreading online about Lopez's health.
Lopez appeared "unrecognizable," said Diana Lopez, the opposition leader's sister.

"We have big doubts about this video and we don't accept it as proof of him being alive," she said.
Scott joins other Florida Republicans in calling for López's release. Sen. Marco Rubio accompanied Lilian Tintori, López's wife, to the White House for a meeting with President Donald Trump in February, and has called for his release. So has Rep. Mario Diaz-Balart, a Miami Republican who in February called López "one of many pro-democracy members of the opposition … that have been imprisoned for running afoul of the corrupt Maduro regime."
The governor's decision to hold a rally is also notable for another reason: He'll be far from Tallahassee as state lawmakers finish work on the 2017-18 budget, which doesn't fund several of his priorities.
Legislative leaders extended the 2017 Session through Monday so they can pass the 2017-18 budget. Lawmakers are expected to reconvene in Tallahassee at 1 p.m. Monday, with a vote on the budget later in the day.
— The Associated Press contributed to this report, reprinted with permissions.