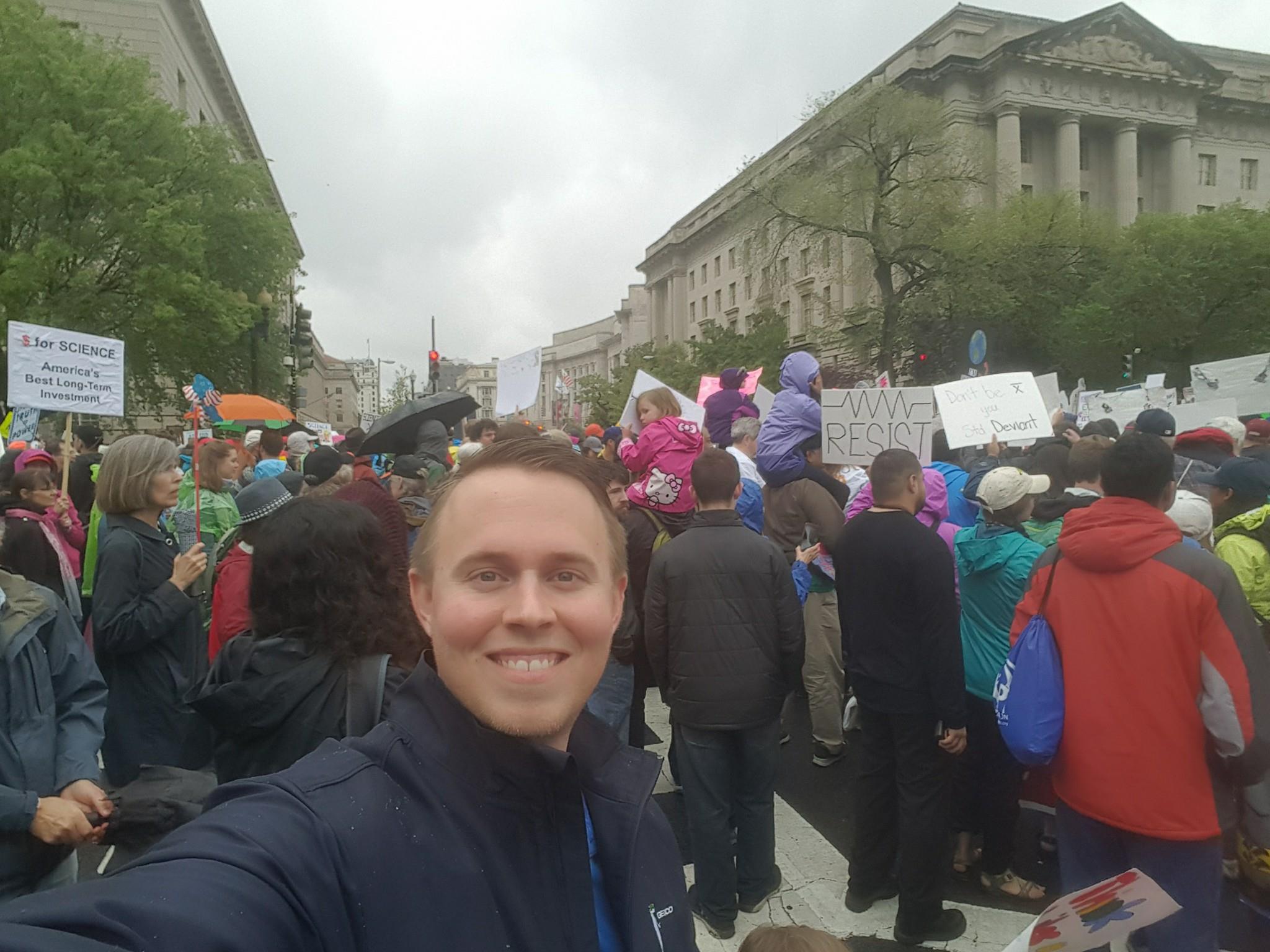 Dennis Ross has not faced a serious challenge since his election to Florida's 15th Congressional District in 2010, but several Democrats want a piece of him next year — all of whom filed to run in the district before Ross voted for the American Health Care Act last week.
Four Democrats are already running against the Polk County Republican in CD 15, while a fifth — Navy veteran Andrew Learned, is considering putting his hat into the ring.
One of those candidates who officially filed is 28-year-old insurance broker Cameron Magnuson, raised in Brandon but now lives just outside of Washington D.C. as part of his job with Geico (he'll return to the Lakeland area by summertime).
Magnuson graduated from USF in 2009 with a degree in Business Marketing Management and earned an MBA in Finance from the Tampa-based university a year ago.
A supporter of a single-payer health care system, Magnuson labels Ross' vote on the AHCA last week "absolutely the wrong move."
"I think it's a shame that we're heading in this direction, but I am encouraged that even Republicans in Congress are acknowledging that we need to look at covering more people," he said in a phone interview Monday. "They're trying to make the argument — they're absolutely wrong in what they're saying — but they're acknowledging now that the conversation is moving in that direction, about how do we cover everybody. Now we can start talking about the solutions that will do that, such as the Medicare for All or a single payer system."
Last year, Ross defeated Democrat Jim Lange by 16 percentage points, 58 to 42 percent, a race where the GOP incumbent massively outspent him. While Democrat Alan Cohn raised more money in 2014, he lost by a bigger margin to Ross than Lange did.
On world affairs, Magnuson calls the Trump administration's firing off 59 cruise missiles to attack Syria "a little reckless," but he's glad at least to see Trump not taking a 'hands-off approach" to the vexing issue of what to do in that Middle Eastern nation.
"I very much believe we need to be more involved with Syria, with a humanitarian effort," Magnuson says, acknowledging he hasn't seen any such movement.
Magnuson says he's spoken with local party officials in three counties that CD 15 encompasses — Polk, Hillsborough and Lake, and is scheduled to address the Lake County Democratic Executive Committee Thursday night.
Democrats Gregg Williams, Greg Pilkington and Ray Pena Jr. also filed to run for the CD 15 seat. Stay tuned to this space for upcoming profiles on each of them.