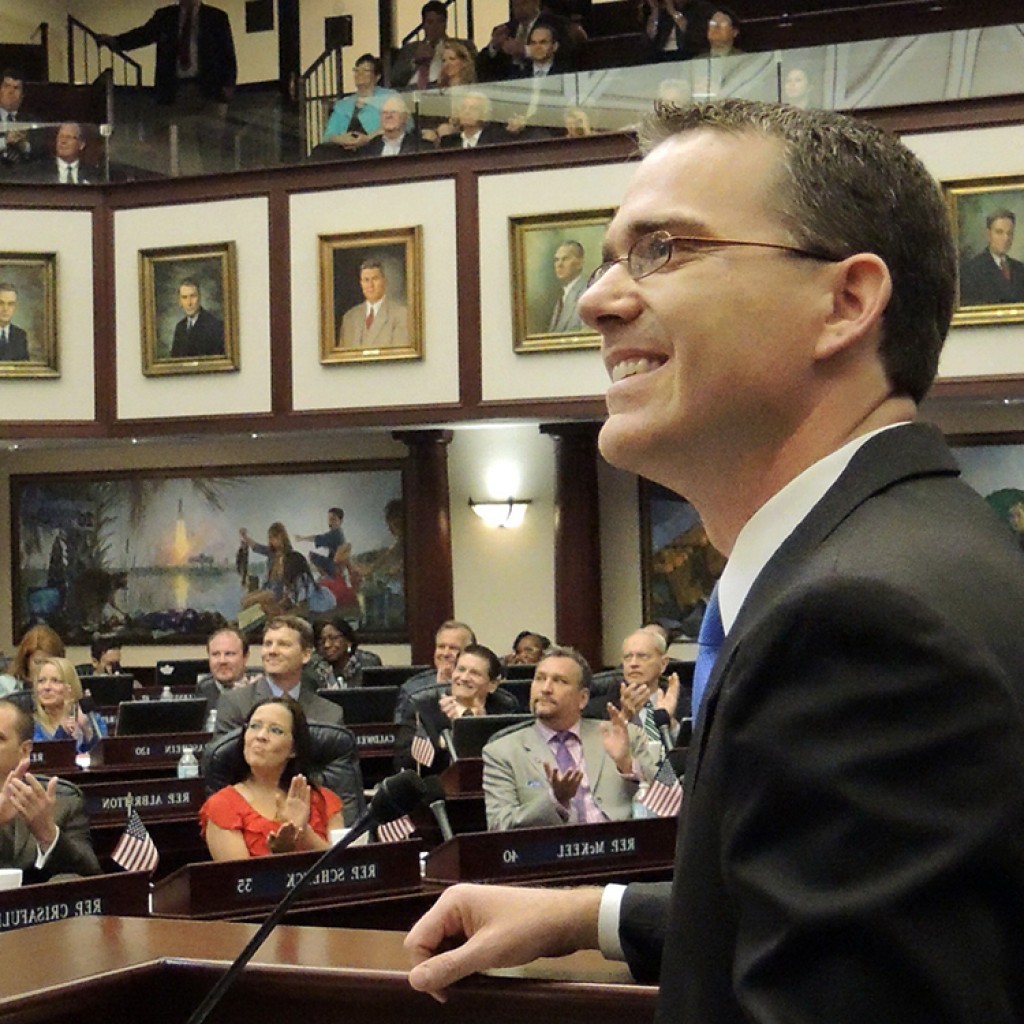 Eric Eisnaugle is leaving the House for the bench.
Gov. Rick Scott on Monday announced he had appointed Eisnaugle, currently a Republican state representative, to replace former Judge C. Alan Lawson on the 5th District Court of Appeal.
Lawson now is a Florida Supreme Court justice.
Eisnaugle, 40, of Windermere, has represented House District 44 since 2014.
He officially dropped his 2018 re-election bid this February. Eisnaugle also had lost the unofficial race for House Speaker in 2020-22 to Pinellas County representative Chris Sprowls.
His appointment means Florida's House District 44 will now be open to a special election this summer, to serve west Orange County. Eisnaugle was not running for re-election, rolling his dice on what turned out to be a sure-thing appointment by the governor.
That means a Republican primary between former Winter Garden commissioner Bobby Olszewski and Dr. Usha Jain of Orlando will be moved up by more than a year, followed by a general election, more than a year earlier than expected. Only one Democrat is running so far, businessman Paul Chandler of Orlando.
Eisnaugle was not immediately available for comment Monday afternoon following the governor's announcement; he was on the House floor for the chamber's deliberations on the 2017-18 state budget.
He previously held House District 40 in 2008-12. In 2011, he was the point man on former House Speaker Dean Cannon's attempt to rein in the judiciary after the Florida Supreme Court rejected a trio of lawmakers' proposed constitutional amendments for the ballot.
Measures pushed would have split the Supreme Court in two, with separate divisions for criminal and civil appeals, would have taken over the court system's internal rulemaking process and opened misconduct investigations of judges to public view.
Eisnaugle has been with the Thorne and Storey, and Foley and Lardner law firms. He now is an "of counsel" commercial litigator for the law firm of Rumberger Kirk & Caldwell.
Eisnaugle received an undergraduate degree from Florida Southern College and a law degree from Vanderbilt University.
Orlando correspondent Scott Powers contributed to this post.