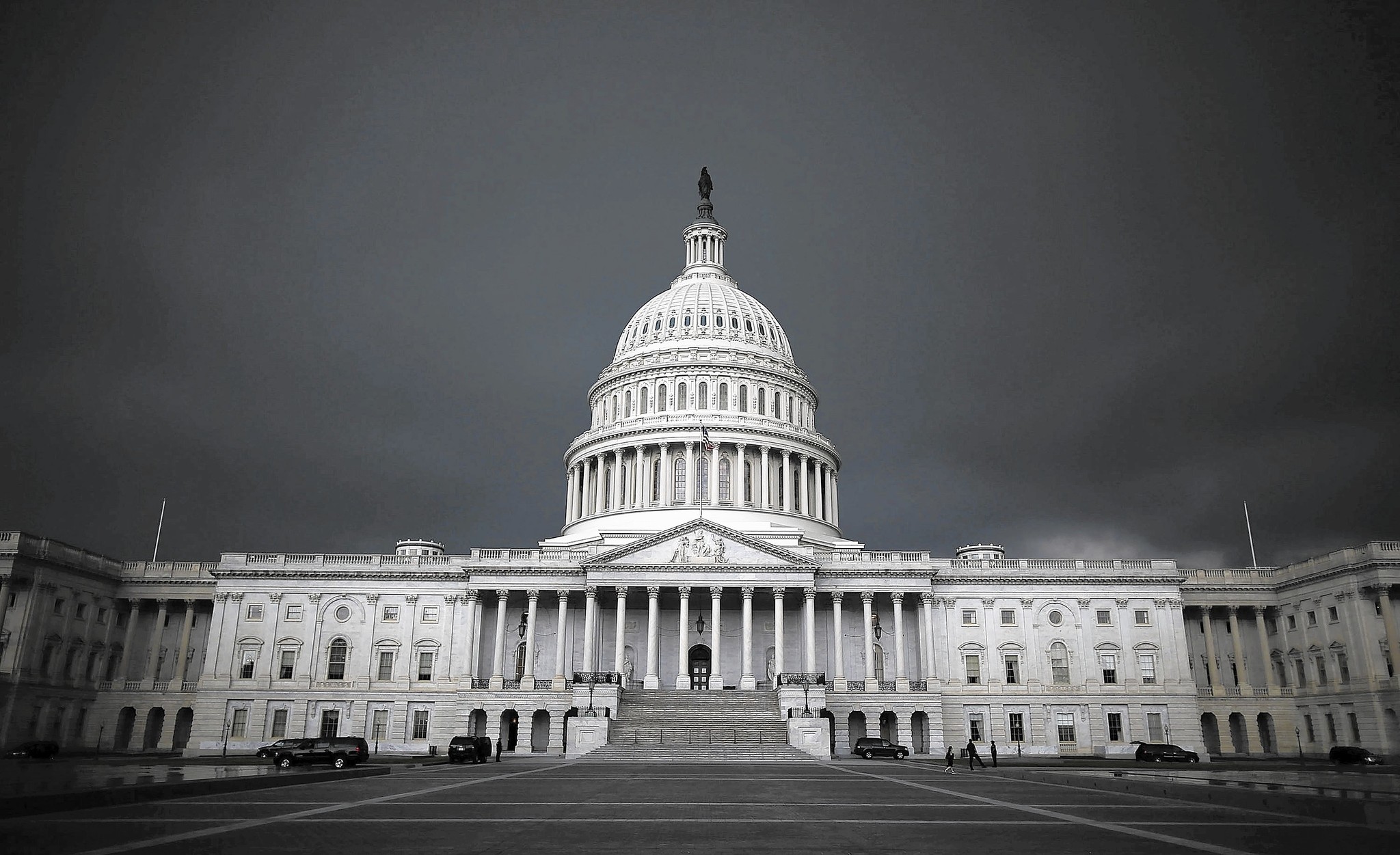 Florida's Democratic members of Congress are expressing outrage over Tuesday evening's firing of FBI Director James Comey and saying it solidifies their demands for an independent investigation into ties between President Donald Trump and Russia.
In statements released last night, Democrats were using words like "disgusting," "disturbing" and "preposterous," even as many acknowledged that they were unhappy with Comey dating to his announced findings about Hillary Clinton's email scandal on the even of the 2016 election.
At least two Florida Republicans weighed in, as U.S. Rep. Carlos Curbelo of Kendall expressed concern about the questions the Trump's firing of Comey raises and called for a special investigation by Congress, while U.S. Rep. Ron DeSantis of Ponte Vedra Beach called it "the right decision."
Typical of many of the Democrats was U.S. Rep. Debbie Wasserman Schultz of Weston, who called Tuesday,  "a dark day for justice in America," and then went on to criticize Comey for his past actions.
"The conduct of FBI Director James Comey before the 2016 Election was certainly disturbing, and undoubtedly deserved criticism and scrutiny," Wasserman Schultz declared. "But the reasoning and timing behind this firing is absolutely preposterous and unbelievable. It smacks of a Nixon-esque cover up of President Trump's Kremlin ties. And with this egregious political power play, there is now no question that a special prosecutor is needed, because Americans absolutely deserve an open, independent investigation into Trump's Russian connections."
Some were more measured. U.S. Rep. Stephanie Murphy of Winter Park said the firing, "gives rise to many questions, which I have no doubt will be examined in the coming days.
"However," Murphy continued. "the President's action makes one thing crystal clear: there needs to be a swift, independent and non-partisan investigation into Russian interference in the 2016 election. Congress and the American people deserve to know all the facts, especially if we are to prevent further foreign interferences in our democracy. We should follow the evidence wherever it leads—regardless of whom it may implicate. The American people deserve an inquiry that is above partisan politics and is solely devoted to uncovering the truth."
On the Republican side, Curbelo called the firing "an extraordinary decision that "raises many questions all of which must be answered.
"Congress and the American people need a transparent explanation as to how this decision was reached and why it was executed at this time," Curbelo continued. "It is critical that the FBI can continue all of its pending work with independence and integrity – especially the investigation into the Russian government's efforts to influence our last election and undermine American democracy. Today I reiterate the need for Congress to establish a Select Committee with full investigatory powers to thoroughly examine this matter."
DeSantis stressed that the firing should rightfully remove the concerns about politics in the FBI.
"President Trump made the right decision to relieve FBI Director James Comey of his duties," DeSantis stated. "I look forward to the President nominating a strong director who will keep the FBI focused on its core mission and out of the political thicket."
Among other Democrats weighing in:
U.S. Sen. Bill Nelson:
"Now it is more clear than ever that we need an independent commission to get to the truth of Russia's interference with our election."
U.S. Rep. Kathy Castor of Tampa:
"President Trump's firing of FBI Director James Comey is a blatant attempt to stall the FBI's ongoing investigation of collusion between the Trump campaign and Russia. It is also part of a disturbing trend — first, former acting Attorney General Sally Yates is fired by Trump after informing the White House of deep concerns about Trump's national security adviser, Michael Flynn, and his activities with Russia. Now, Comey is fired by Trump a week after testifying that the FBI is conducting its investigation.
"Trump may well be trying to distract the American people from the very troubling conflicts of interest, and those connections between Trump's former national security adviser and Russia that were known about for some 18 days before Trump reluctantly fired Flynn. It is past time for an independent, bipartisan investigation. Trump may want to bury the investigation, but his presidency will continue under a cloud unless a special prosecutor or independent commission is established and the facts are fully presented to the American people."
U.S. Rep. Charlie Crist of St. Petersburg:
"I don't disagree with the decision to remove Director Comey from his post given his actions over the past year. But the timing is extremely suspect given the FBI recently announced they are investigating the Trump administration for alleged ties to Russia.
"Now President Trump gets to nominate the head of the agency leading that investigation. We need a special prosecutor to take over the Russia investigation, and the Senate must drill down to a degree like never before on whoever is nominated to replace Director Comey. The integrity of our top law enforcement agency – and our democracy – is at stake!"
U.S. Rep. Val Demings of Orlando:
"The circumstances surrounding the firing of FBI Director James Comey, from the timing, to the justification, to the individuals involved, are very concerning.
"We need to restore the American people's faith in the ability of the FBI to conduct a fair and non-partisan investigation. That starts with the investigation into the Russian interference of the 2016 election, and the Trump campaign's collusion with Russia.
"It's time for all of us to put partisanship aside, and do what's best for the future of our democracy."
U.S. Rep. Ted Deutch of Boca Raton:
"Not since President Nixon have we seen such a disgraceful abuse of power and attack on the integrity of our system of justice. During one of the most important national security investigations of our time, Director Comey's firing is a blatant attack on the independence of the Justice Department. This behavior – firing the person who is investigating you – may pass in [Vladimir] Putin's Russia, but it is disgracefully below the office of the President of the United States.
"This is only the latest in a string of alarming moves by the White House: first they fired acting-Attorney General Yates for calling attention to their compromised National Security Advisor, then Preet Bharara, and now Director Comey.
"Attorney General [Jeff] Sessions has lost any remaining credibility by getting involved in an investigation from which he promised to recuse himself. Given the actions of the White House, the American people unfortunately must now question whether anyone affiliated with this Administration can investigate this case of Russian influence honestly, thoroughly, and independently. We need a special prosecutor and an independent commission to continue this investigation without the whiff of political oversight or interference."
U.S. Rep. Alcee Hastings of Miramar:
"The FBI Director's firing cries out for a Special Prosecutor. Up until the moment of his dismissal, Director Comey was actively investigating President Donald John Trumps' connection to Russian interference in the 2016 election. The American people deserve to know why Director Comey was fired without reason and Donald Trump needs to explain himself immediately."
U.S. Rep. Frederica Wilson of Miami Gardens:
"Like many, I was stunned to learn that President Trump has fired FBI director James Comey. This dismissal came as Comey was leading an investigation into whether individuals connected to the president coordinated with Russia to impact the 2016 presidential election.
"This abrupt action raises many serious questions and is further proof that an independent prosecutor should be named to head the Russia investigation. It also could make the possibility of such an appointment more likely. The president may think that firing Comey will help his case, but no matter who conducts the investigation, Comey will now likely be called to testify under oath and his words could do the administration far more harm than good."
U.S. Rep. Lois Frankel of West Palm Beach:
"I am no fan of Director Comey, but I'm deeply disturbed by President Trump's decision to fire the man who is investigating him. This just goes to show that it's now more important than ever to appoint an independent prosecutor to investigate Russian interference in our presidential election, and possible Russian coordination with the Trump campaign."
U.S. Rep. Darren Soto of Orlando tweeted this on Twitter:
"Trump fires Comey while under investigation about Russia-Watergate all over again! #Sayfie @FlaDems @HispanicCaucus"
U.S. Rep. Al Lawson of Tallahassee posted this on Facebook:
"The American people deserve to know the truth about the full Russia investigation and we need an independent special prosecutor to oversee it. #ComeyFiring"