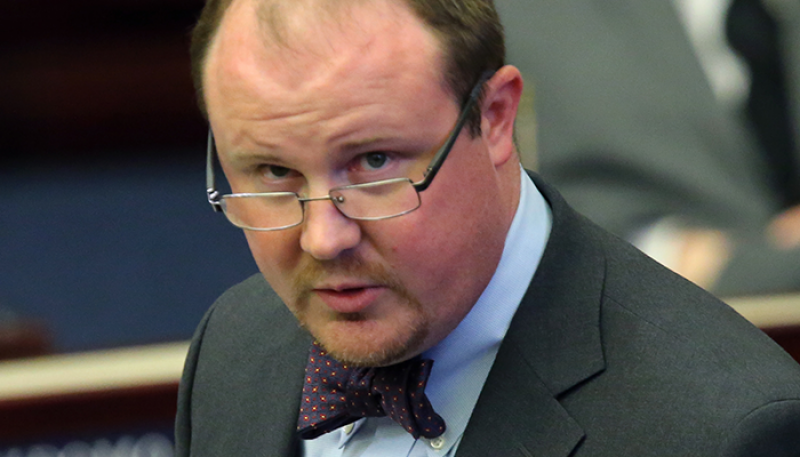 Rep. Matt Caldwell is introducing himself to voters in a new campaign video.
Caldwell, who formally launched his bid for Agriculture Commissioner on Monday, released a video — which was first reported by POLITICO Florida — introducing himself to voters and explaining why he was running for the statewide office. The 2 minute and 30 second video features scenes from the event and portions of Caldwell's speech.
"Running for office was about a choice," he is heard saying. "I could sit idly by and shake my fist at the television screen or I could get out there and I could fight for what I knew right and just."
First elected in 2010, Caldwell has spent much of his career in the Legislature focused on environmental and agricultural issues.
Caldwell, now the chairman of the Government Accountability Committee, proposed legislation during the 2017 Legislative Session that would have restructured Florida Forever's funding formula and guaranteed funding for the next 20 years. The bill (HB 7119) passed the House, but did not get a hearing in the Senate.
"You look at the things I've been able to work on over the last … seven years in the process, and I think it demonstrates the ability to work on challenging issues, to work with a bipartisan coalition of folks, to work with folks across the aisle, to come together on some pretty tough things," he said in an interview with FloridaPolitics.com.
With about more than a year until the August 2018 primary, three Republicans — Caldwell, Sen. Denise Grimsley, and Paul Paulson — have already announced they are running for Agriculture Commissioner.
"Just like our first race, we are depending on folks like you to help us get our message out to all 20 million Floridians in all 67 counties," the North Fort Myers Republican says in the video.