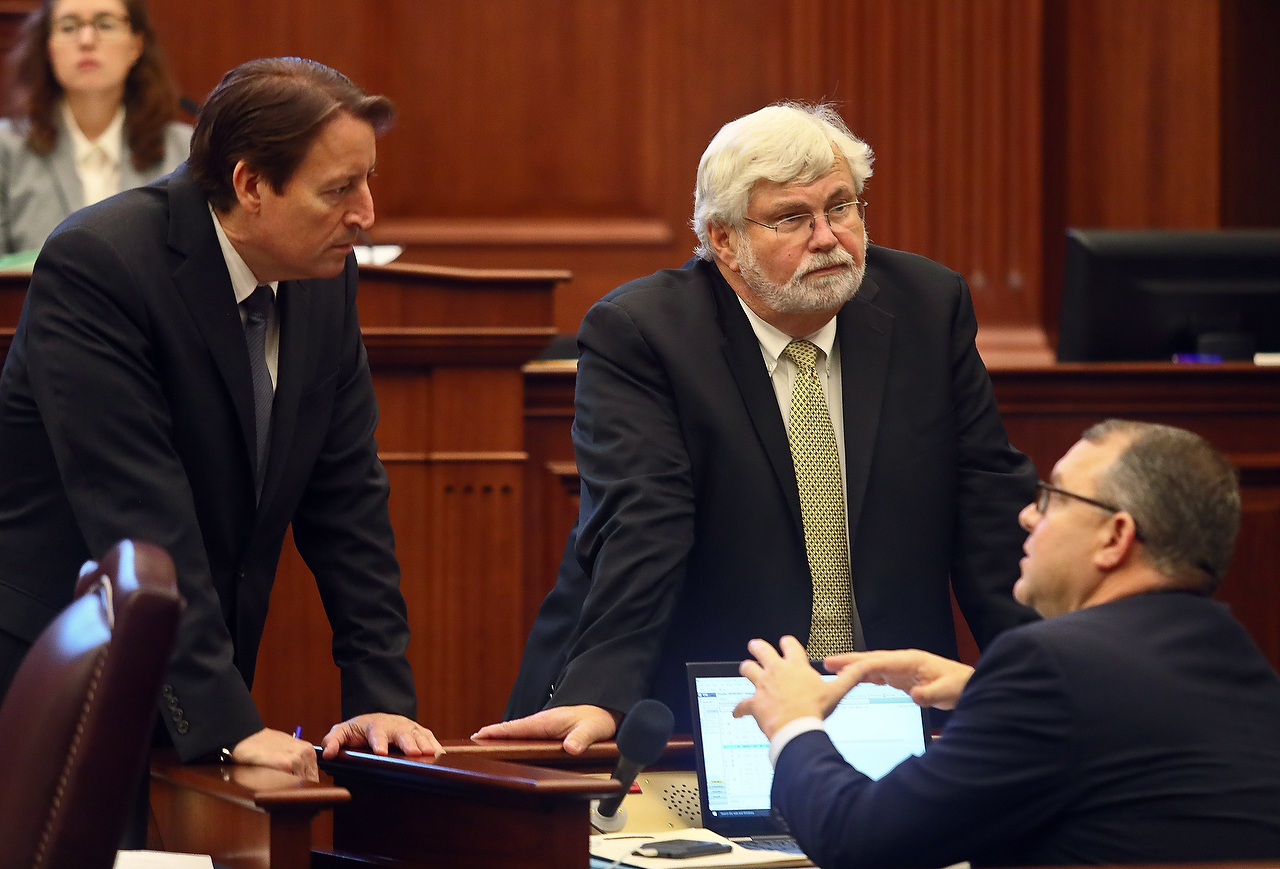 If Jack Latvala runs for governor — and, mind you, he's not saying he is — it would be to keep career politicians from taking over Tallahassee like they have done in Washington.
"They start out as legislative aides, they become House members, then they become senators, with very minimal experience in the real world," Latvala told an audience in Pensacola Friday.
"The real world, to me, is making a payroll, paying workers' comp insurance. We couldn't get a workers' comp bill done this year. Part of that is because, of 40 members of the Senate, there's only six or seven of us who actually have businesses where we employ people — who have to pay workers' comp," he said.
"We need a business perspective. We need experience in the real world. I just don't see that on my side of the aisle in the governor's race."
Latvala was in town to address the Panhandle Tiger Bay Club. He traveled in the footsteps of House Speaker Richard Corcoran, another potential aspirant to the governorship, who visited in March. Commissioner of Agriculture Adam Putnam, who campaigned elsewhere in the Panhandle Friday, has already declared.

Latvala said he'll announce his attention in August.
Introducing Latvala, former Senate President Don Gaetz claimed his former colleague as a vacation neighbor in Seaside. "He knows our area. He cares about our area," Gaetz said. "He made sure there's more money to protect our beaches than ever before in Florida's history."
Pensacola Republican House member Frank White agreed.
"People in the Panhandle like Sen. Latvala," White said. "He spends a lot of time on 30-A, along the beaches. He has some long-term friendships. He was particularly helpful in getting the Triumph legislation across the finish line."
They referred to legislation on the governor's desk to spend $1.5 billion over 15 years — Florida's share of the BP Deepwater Horizon settlement — in the Panhandle counties worst affected by the 2010 spill. Next year's share is $300 million.
Latvala was a "bulldog" for the legislation, Sen. Doug Broxson of Pensacola said. "If he tell you he'll do something, he'll do it."
Discussing the recently concluded Legislative Session, Latvala complained that term limits have given the House and Senate presiding officers too much power. That's how the House forced the Senate to swallow a massive education bill containing elements the Senate had defeated in committee, he said.
"I felt 95 percent positive the governor will veto. I still believe he will veto that bill. I've asked him to veto that bill. Then we start over with the House on the defensive, because it will be their priority that got beat," Latvala said.
Latvala's pugnacious manner seemed to go down well — he drew a standing ovation.
"He understands things south of the I-4 corridor. The people here in the Panhandle understand that the vast majority of the population lives down in that area," developer Cris Dosev, who ran unsuccessfully for Congress last year, said.
"At the same time, he recognizes the value of the Gulf Coast," Dosev said.