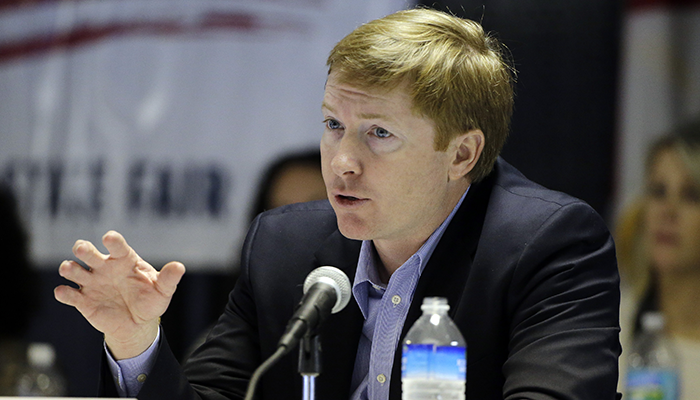 Commissioner of Agriculture Adam Putnam moved Tuesday to calm fears amid reports that hackers into his agency's computers might have compromised the identities of 16,000 concealed weapons permit holders.
"We on average had 100 attacks a month into our system that we successfully fight back," Putnam told reporters following the morning's Cabinet meeting.
"This was an unprecedented attack. It came just a couple of days before the global hack that occurred. We know that it originated overseas, and we're learning as much as we can in addition to that."
The Department of Agriculture and Consumer Services announced the breach Monday of the online payment system that processes payments for applications and permits.
Two groups were affected, Putnam said.
The first, comprising "at most approximately 470 individuals," had used their Social Security numbers for non-gun-related transactions with the department — food permits of licenses to apply pesticides, for example, he said.
The other target was the concealed weapons database.
"The only information that was stolen by the hackers as it relates to the CWL database, was their name. Which, in any other database, would not be much of a concern, because you can't use that name to steal your identity, to steal your money," Putnam said.
"In Florida, the mere naming of someone who has a CWL is protected information. In an abundance of disclosure, I released both instances that resulted from the same attack that impacted those two databases."
The state is offering identity-theft protection to the first group.
"The other individuals have nothing to fear in terms of identifying information that could be used to further impact their credit rating, their money, their financial accounts, identity theft, or anything else," Putnam said.