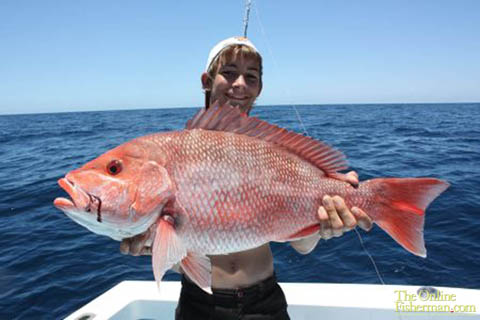 There are 365 days in calendar year 2017, but for 362 of those days, it will be illegal for individuals to fish in federal waters for Red Snapper. For two Panhandle congressmen, that is insufficient.
Shalimar Republican Matt Gaetz and Panama City Republican Neal Dunn are urging the U.S. Department of Commerce to allow more days for private recreational fishing. The lawmakers are seeking greater than 10 times more allowable days than the federal government is providing.
The governing authority over the fishing seasons is the National Oceanic and Atmospheric Administration (NOAA), which is a part of the Commerce Department. NOAA set the season for private anglers to begin Thursday, June 1 at 12:01 a.m. The season closes at 12:01 a.m. on Sunday, June 4.
Along with several of their colleagues from Gulf states, Gaetz and Dunn wrote to Earl Comstock, Director of the department's Office of Policy of Strategic Planning.
"We strongly urge you to use any authority at your disposal to expand the 2017 private recreational Red Snapper season in federal waters to include Fridays, Saturdays and Sundays in June, July and August, as well as July 3 and July 4, consistent with the current health and overall sustainability of the stock," they wrote.
NOAA described the need for the brief season is a result of the private angling quota for 2016 being "exceeded by 129,906 pounds." To rectify, according to NOAA, the excess "must be paid back by the private angling component because that component exceeded its quota."
Recreational fishing has a 49-day season, running from June 1 until July 20. That component also exceeded its quota last year.
Private angling represents more than half of the total annual catch. Combined, the 2017 quota is 5.28 million pounds.
The elected officials are certainly aware that with the season less than a week away, time is of the essence.
"As you consider this solution," they wrote, "we ask that you act as quickly as possible to ensure greater access to the private recreational angling community."
Update: This story includes corrected information on the recreational fishing season. The for-hire boat component underfished their component in 2016 and have received increased fishing days for 2017 from NOAA.