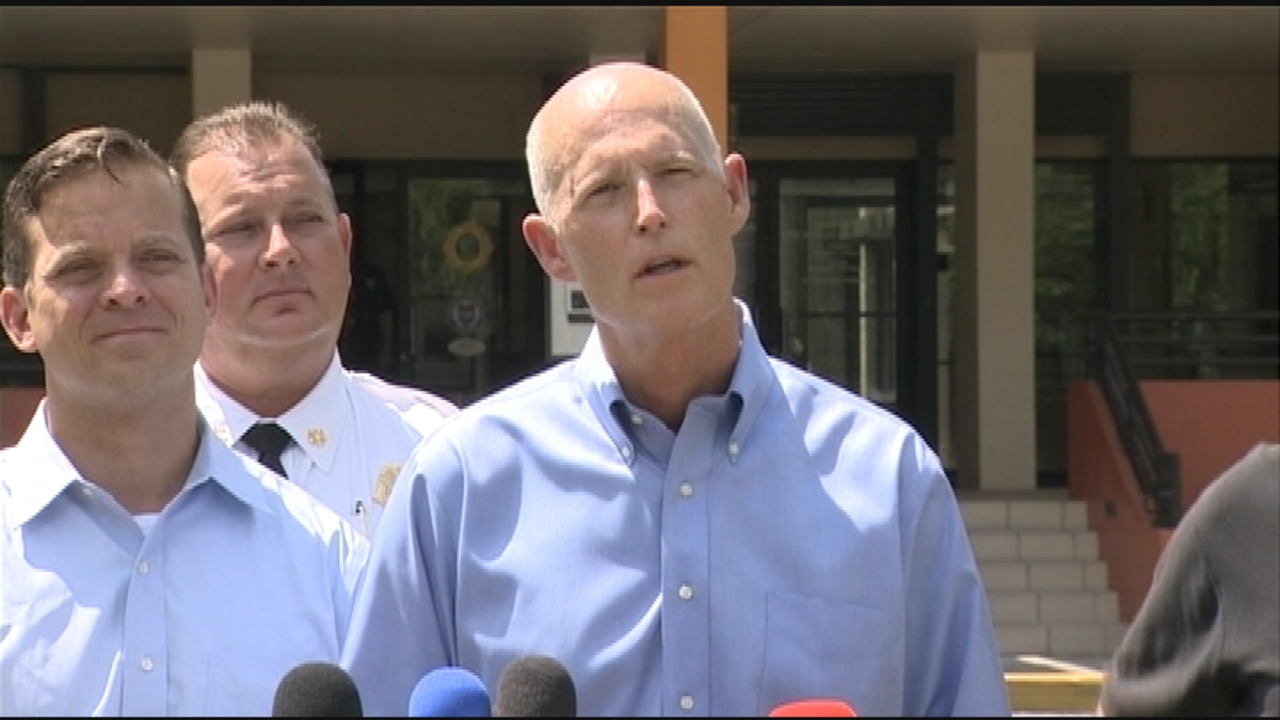 Gov. Rick Scott hammered state lawmakers over reduced funding for two of his top priorities, but once again declined to say whether he'll veto the budget when it gets to his desk in the coming days.
"I've been in business all my life and I love to see people succeed, to take risks, and when they do that they hire more people," said Scott during a stop in Fort Myers on Tuesday. "So the most important thing for me to do is create an economy where everybody can get a job."
While the Naples Republican highlighted job growth during his stop at Fish Tale Boats in Fort Myers, he also took a swipe at state lawmakers, who cut funding for both Visit Florida and Enterprise Florida in the fiscal 2017-18 budget.
"We have to keep fighting for jobs," he said. "We are on a roll right now, but unfortunately the politicians in Tallahassee turned their back on two agencies that create jobs."
The fiscal 2017-18 budget includes $25 million in it for Visit Florida, the state's tourism marketing agency. The budget includes some funding for Enterprise Florida operations, but does not include the money Scott requested for business development incentives.
Scott said the reason the state has been doing so well in recent years is because "we've marketed our state well."
While the governor has been critical of the budget, he has avoided saying whether he will veto the entire spending plan when it reaches his desk. That could happen any day now; the Tampa Bay Times reported the Senate could send the budget to Scott as early as Tuesday.
"I'm going to do what I do every year," said Scott when asked by reporters Tuesday about budget vetoes. "I'll look through the budget and make sure the dollars are allocated in a manner that I think is good for the state."
The governor went on to say he expected to receive the budget "sometime this week" and will have 15 days to review it.
"I can veto the entire budget, I can veto a portion of the budget or I can veto a line in the budget," said Scott. "This is my seventh budget and every year, I have a team that works with me. But what's different or frustrating is we knew nothing about the budget until right at the end, because it was done all behind closed doors."
Scott vetoed more than $256.1 million in spending lawmakers presented him with the 2016-17 budget last year. According to data compiled by LobbyTools, the governor has vetoed more than $1.9 billion during his first six years in office.
As of Tuesday afternoon, the 2017-18 budget had not yet been sent to Scott.