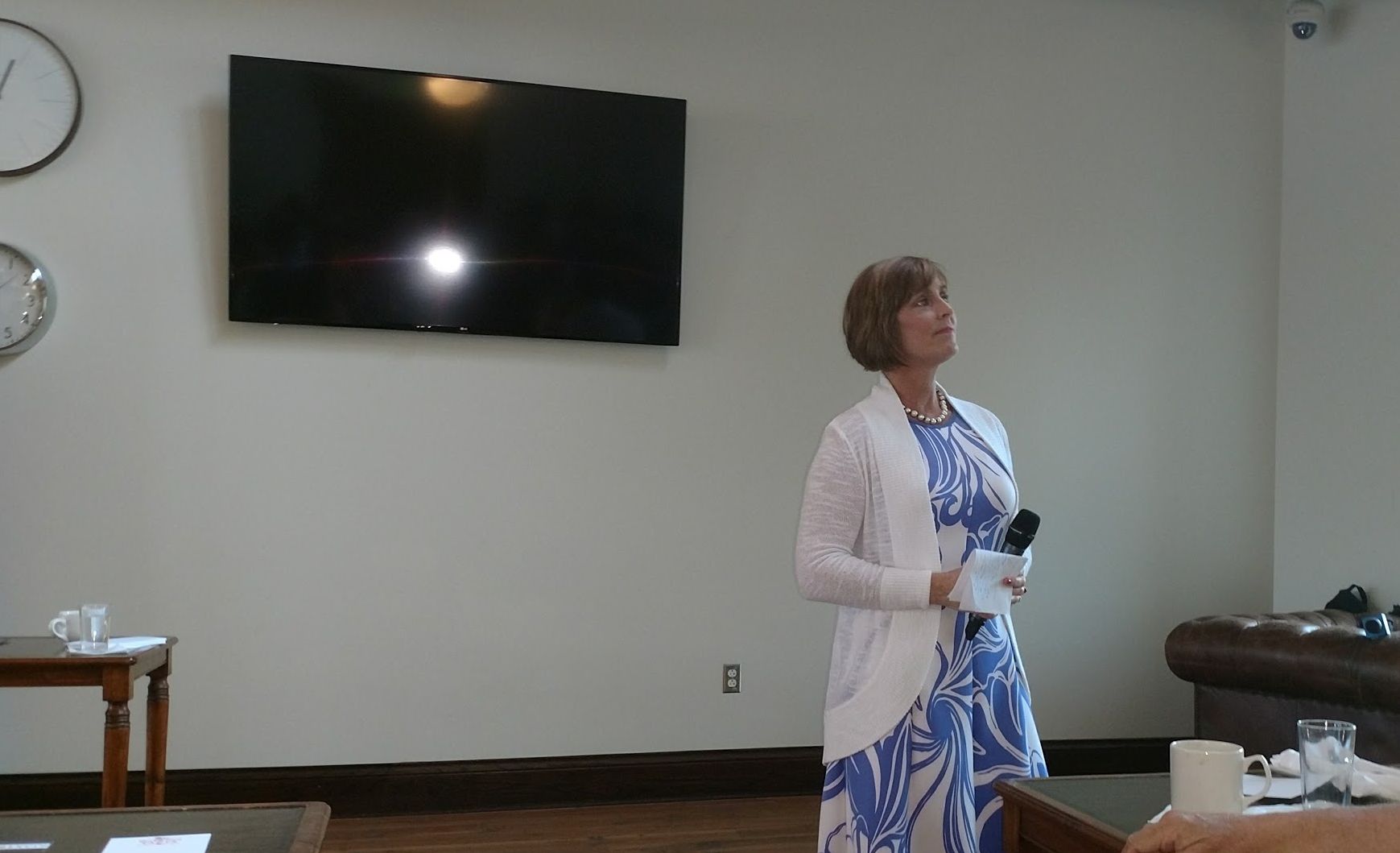 While there are many things both Republicans and Democrats on Capitol Hill want to accomplish, Kathy Castor laments the business of Congress has slowed considerably by what she calls a "cloud" over the Trump administration's possible collusion with Russia during last year's election.
"What an atmosphere it is," the Tampa Democratic congresswoman said in opening remarks at the Oxford Exchange Friday morning.
"I hope we can remove this cloud. The economy is better. People are generally hopeful, they want America to be a world leader, and this cloud has got to go away, because I think that everything that we have going for us, as long as that cloud remains over the White House in Washington. We're not able to reach our full potential."
For months, Castor had been among Congressional Democrats calling for an independent commission to investigate allegations about members of the Trump administration and the Russian government. She called the recent Justice Department appointment of former FBI Director Robert Mueller to investigate the situation a positive development.
"I think that broke the fever a little bit," she said, adding that the constant news revelations about Trump and the Russians have "stalled a lot of the business going on in the Congress."
"There have been some things going on," she acknowledged, "but the pace of lawmaking is much slower than I've seen over the past ten years."
The Tampa Representative touched on just a few of those items not being covered in the media that she worries about, such as the president's signing of a Congressional resolution repealing rules that would have required internet service providers to get customer permission to collect, use and sell information about one's online habits.
Castor says the role of Congress should now be to do a "broader dive" into recommendations on how to prevent the interference of foreign governments into our elections. In March, former FBI Director James Comey told a congressional panel the FBI was investigating Russian interference in the 2016 election and possible links between the Trump campaign and the Russian government and whether there was any coordination.
No member of Congress has been more active in promoting relations between Cuba and the U.S. than Castor, who represents one of the largest Cuban-American communities in the U.S. She admitted that recent reports of the Trump administration being ready to roll back some of the major pieces of the Obama administration's opening with Cuba and reinstating limits on travel and commerce, citing human rights abuses by the Castro government as justification for a more punitive approach.
"I've been an optimist on these until the last few days," she confessed, charging Trump with being on a path "just to flex his muscles, notwithstanding logic and facts."
"I think we are somewhat in risk of President Trump in his pledge to change Cuban policy and that would be a real shame for the families in this community and families across the country," she added.
Castor's appearance at the weekly "Cafe Con Tampa" meeting was, in essence, a regular town-hall meeting. It was the type of event she has eschewed in recent years, opting for events where she invites the public to meetings, meeting up on a one-on-one basis.
Traditional town hall meetings haven't been scheduled very often after an explosive encounter with Tea Party activists during the discussions about the Affordable Care Act back in 2009.
All of the questions were of a friendly nature, including a softball from an official with the Hillsborough County School Board who asked her opinion of HB 7069, a charter-school-friendly $419 million school bill in the Florida Legislature that she had already vocally opposed. Public education officials and organizations vehemently opposed the legislation.
"What the Florida Legislature has been doing to our public schools is criminal, and we have got to stand up and fight for it," she said, adding that it wasn't too late to have people contact Gov. Rick Scott to veto the bill.