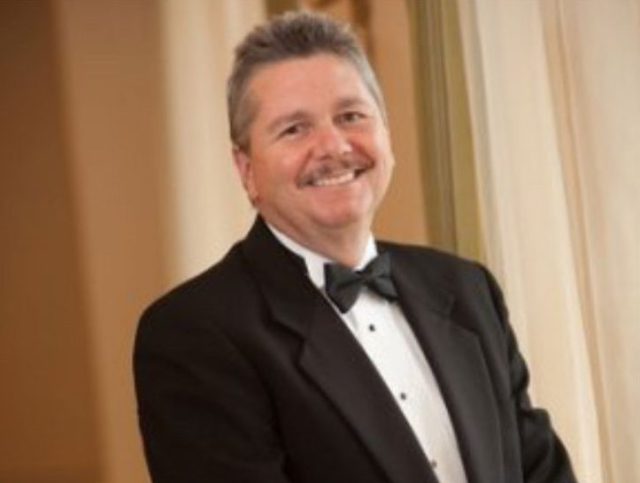 The race to replace Kathleen Peters in House District 69 is officially underway.
Ray Blacklidge, a Madeira Beach resident and self-described entrepreneur and consumer advocate, became the first candidate to file for the seat since Peters announced she would not seek re-election in order to run for the Pinellas County Commission.
House District 69 covers the south Pinellas beach communities from Redington Shores to Fort DeSoto, as well as portions of St. Petersburg, Gulfport, Kenneth City, and Pinellas Park.
In a press release distributed Monday, Blacklidge put the word "conservative" front-and-center and said that he has a strong belief in the rule of law.
"Whether it's banning sanctuary cities or fighting fraud, elected officials have a duty to uphold the rule of law, and voters should expect no less," Blacklidge said.
This is not Blacklidge's first foray in Florida politics.
In 2016, Blacklidge was one of four finalists for state Insurance Commissioner, but saw his bid stymied when it was disclosed that he filed for personal bankruptcy in 2005 with $6 cash on hand, according to the The Palm Beach Post.
"What I'd like the citizens of Florida to know is that I hit a rough bump in life and persevered through it and with hard work and determination was able to overcome it," Blacklidge told the Post at the time. "The experience was humbling and educational. I realize we all hit bumps in life."
The Post's reporting does note that during the application process Blacklidge impressed many in interviews with an approachable and disarming style.
Blacklidge currently works as an attorney in the management of a Florida-based insurance company.
According to his campaign's press release, Blacklidge moved to Florida in 1996 and has since become involved in the Knights of Columbus, American Red Cross, Boy Scouts of America, The Community Law Program, Inc., the Florida Association for Insurance Reform, and Woodmen of the World.
The race for HD 69 is expected to be a wide-open affair with both local Republicans and Democrats viewing it as an opportunity to make a statement in 2018.
With 36 percent of the district's voter registration, Republicans maintain a slight lead over the Democrats' 35 percent. Independents and minor parties make up 29 percent of the district.
No matter what the demographics suggest, HD 69 is a Pinellas-based seat, which means it can get squirrelly for any candidates who is overtly partisan. Peters was viewed as a moderate voice in the House, as were Jim Frishe and Dennis Jones, both of whom represented part of the district before her.
Blacklidge said that he wants to continue "the tradition of excellent representation that Kathleen Peters has provided to south Pinellas" but stresses that "as a conservative, I will always seek ways to improve our economy through letting business flourish while keeping the stifling effects of too much government regulation and taxation at bay."
Before moving to Florida, Blacklidge served 12 years as an elected official in Illinois.