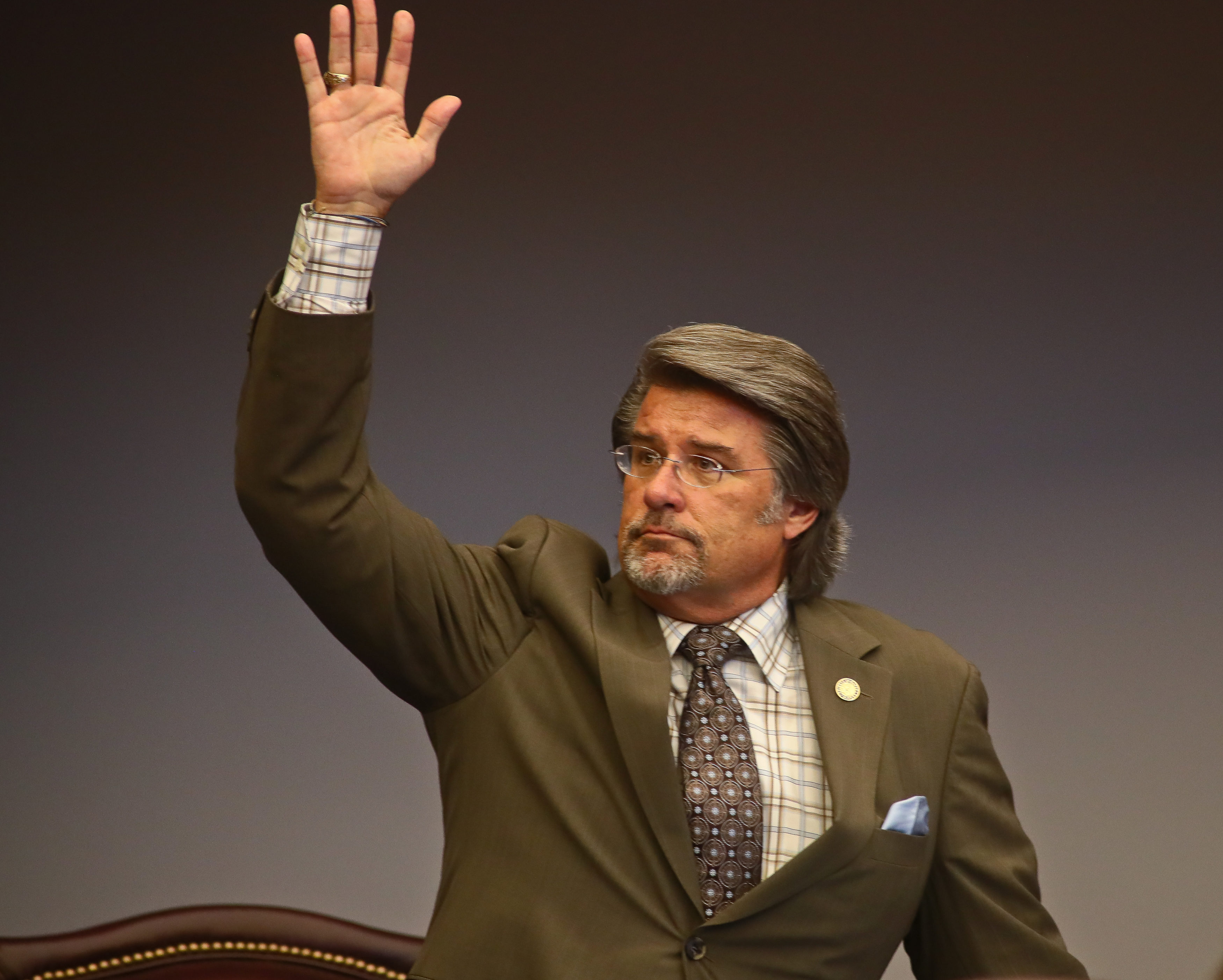 A new state senator who is also a prominent trial attorney is telling Gov. Rick Scott to veto a contentious education policy bill, saying it's a brew of "bad policy" and "a textbook example of a failure in government transparency."
Sen. Gary Farmer, a Parkland Democrat, wrote a 2-page letter to Scott Tuesday on HB 7069, which critics have said will benefit charter schools to the detriment of traditional public schools.
"This dreadful piece of legislation, if signed into law, would dramatically reduce the ability of school districts across the state to devote resources towards improving our public education," Farmer wrote.
The bill "would force school districts to give an even split of locally derived capital outlay funds to charter schools."
Farmer also mentioned how "the process through which this bill was passed also raises some serious transparency issues."
He said the bill "was fundamentally changed into a 278-page amendment that slashes funding for struggling schools and requires school districts to pay for charter school projects that they cannot afford."
Moreover, the final product "included provisions that were the subject of some 55 other bills, the vast majority of which either had been voted down in committee or had stalled," he said.
The bill "also hijacked unrelated issues, such as recess and Gardiner Scholarships for students with special abilities, in a blatant attempt to borrow support," Farmer added. "That may be the most offensive part of this process, as these issues enjoyed broad, bipartisan support—unlike the other controversial provisions" of the bill.
"… While there are small pockets of good policy hidden within this bill, it is a monstrosity when coupled with the multitude of bad policies that have been included," Farmer concluded.
Scott was in a Cabinet meeting Wednesday morning, but was expected to meet with reporters later in the day.