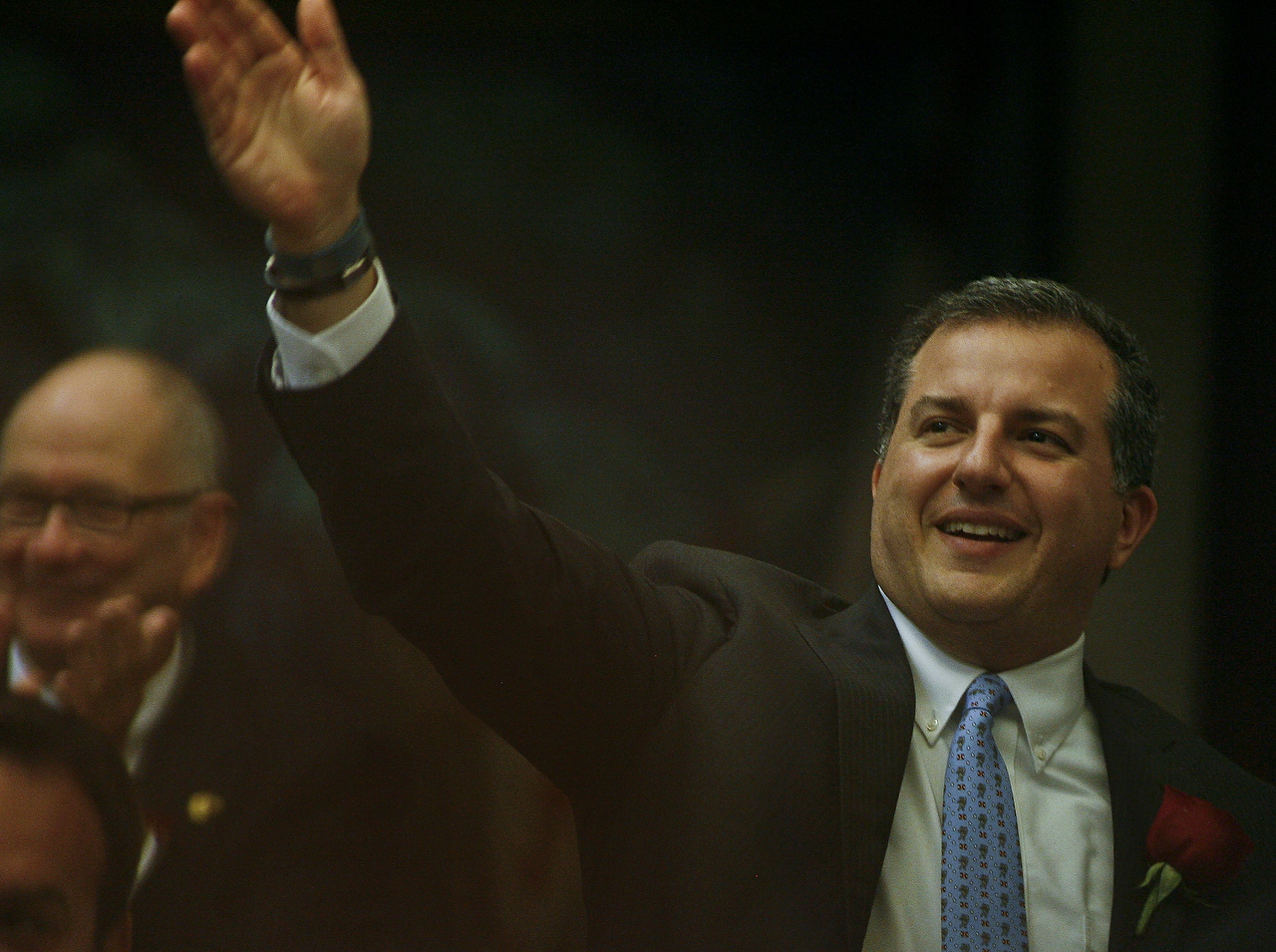 Public Service Commissioner and former state Rep. Jimmy Patronis will be named state Chief Financial Officer to replace the outgoing Jeff Atwater, the Governor's Office confirms.
An announcement will be made Monday in Panama City.
The Panama City Republican and ally of Gov. Rick Scott beat out state Rep. Joe Gruters, a Sarasota Republican and another friend of Scott, for the interim position.
"CFO successor has been identified and known since Atwater originally resigned," a source familiar with the workings of the EOG told FloridaPolitics.com this week. "Has only been one name the entire time, regardless what others have said, reported, or assumed."
Atwater, first elected in 2010, is leaving office early to become chief financial officer of Florida Atlantic University in Boca Raton. His home and family are in Palm Beach County. His last day with the state is June 30.

Atwater's background was in finance—he was president and CEO of Florida's Barnett Bank, acquired by NationsBank in 1997—while Patronis is a small businessman. With his brother Johnny, he owns the Capt. Anderson's restaurant in Panama City Beach.
According to his online bio, Patronis also has been "a bank director, hospital trustee, as well as a board member for many charitable and nonprofit organizations."
As CFO, Patronis will oversee the Department of Financial Services, be the State Fire Marshal and sit as a member of the Florida Cabinet. The department also includes the state's insurance department and treasury.
Scott appointed Patronis, who was term-limited out of the House in 2014, to the Public Service Commission, the body that regulates the state's investor-owned utilities. He joined the panel in 2015 for a four-year term.
He has served on the Florida Elections Commission and Bay County-Panama City International Airport and Industrial District.
Patronis also was appointed by Scott this year to the Florida Constitution Revision Commission, which convenes every 20 years to review the state Constitution and consider possible amendments.
The Bay County native got his undergraduate degree in political science from Florida State University.