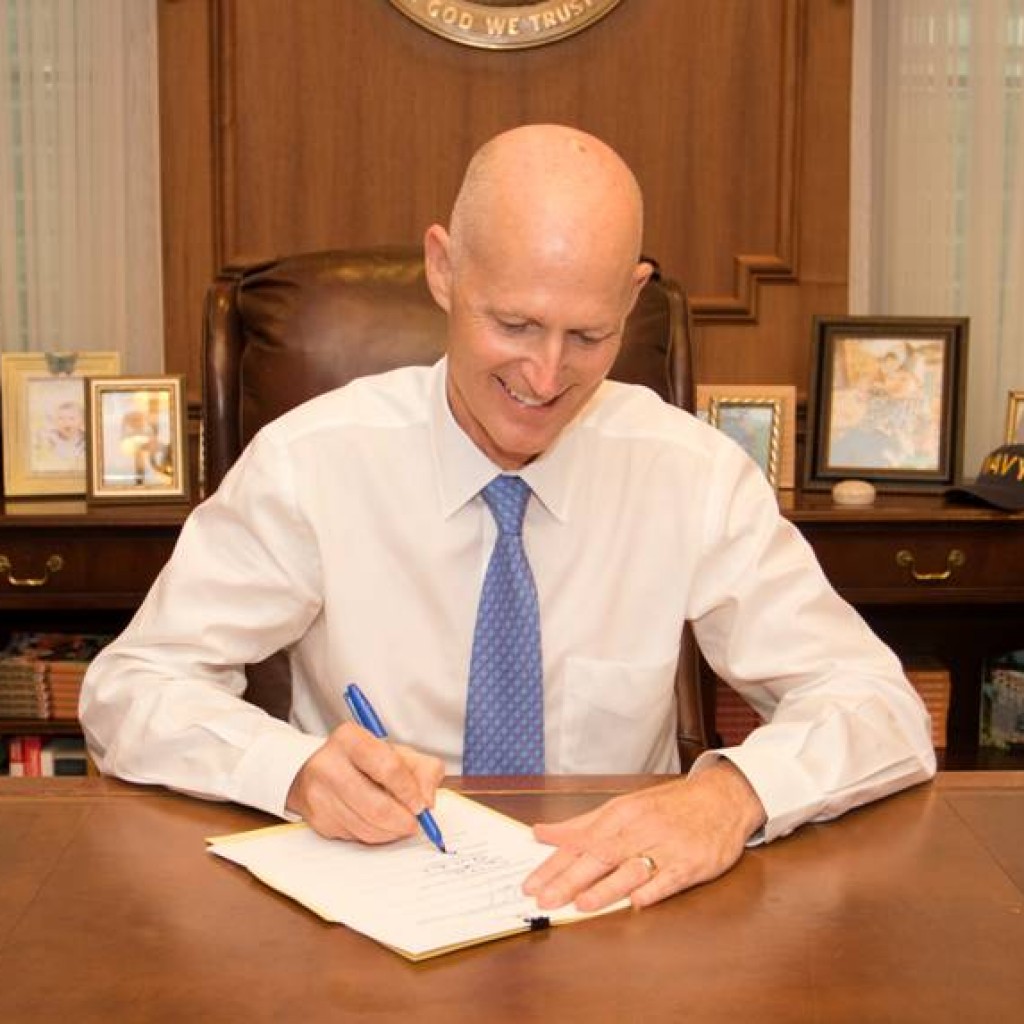 Companies will now be required to promptly notify the Department of Environmental Protection of a pollution incident under a bill signed by Gov. Rick Scott.
The so-called spill bill (SB 1018) requires companies to submit a notice of a reportable pollution release to the Department of Environmental Protection within 24 hours of the release. That notice must contain a detailed description of the installation, substance and circumstance of the spill.
"I am proud to sign this legislation today to strengthen Florida's pollution notification laws. The sewage spill in Pinellas County and pollution incident at Mosaic last year demonstrated the importance of a 24-hour public notification requirement following pollution incidents," said Scott in a statement."Floridians deserve to know about these types of events and every Florida resident should enjoy clean water and a healthy environment. I appreciate the Florida Legislature and the Florida Department of Environmental Protection for their work on this legislation."
The state agency is then required to publish the notification to the Internet within 24 hours of receiving it. It must also create a system that allows parties to subscribe and receive emails of notices received by the DEP.
"This bill will help increase requirements for pollution prevention and give residents the security that they will be notified when pollution occurs," said Sen. Bill Galvano, who backed the measure. "Keeping residents informed of potential health and environment concerns is extremely important."
The bill was backed by Sen. Denise Grimsley and Galvano in the Senate, and Reps. Kathleen Peters and Charlie Stone in the House.
"This bill will give Florida residents the peace of mind that they will be informed if pollution occurs in their community," said Peters in a statement. "We will keep working to ensure that safety of our families and preservation of our environment is a top priority."
The measure also provides additional resources for pollution prevention and recovery. It goes into effect on July 1.