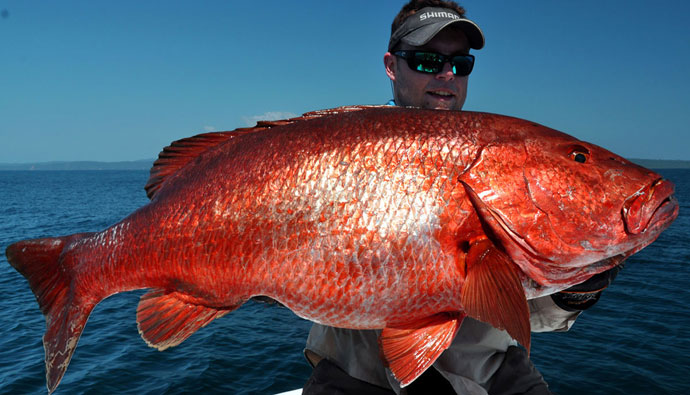 Most anglers thought the red snapper season for fishing in federal waters came and went almost two weeks ago. Thanks to an agreement between the U.S Department of Commerce and the State of Florida, recreational anglers now have 39 additional days to go after the prized catch.
The previous season lasted only three days, from June 1 until June 4, leaving fishing enthusiasts and members of Congress highly frustrated. The new arrangement calls for rolling back available red snapper days in state waters while extending the opportunities in federal waters.
"We are thankful for the leadership of Gov. Rick Scott, U.S. Department of Commerce Secretary Wilbur Ross, and Florida's Congressional delegation as well as the partnership across all five Gulf states in providing more sustainable fishing opportunities and sound fisheries management," said Florida Fish and Wildlife Conservation Commission (FWC) Executive Director Nick Wiley. "Though we had to reduce state waters fishing days in the summer and fall, we are pleased to be able to offer more fishing access this summer to anglers across Florida."
The 39-day additional season begins Friday and will continue every Friday, Saturday and Sunday through Labor Day, September 4. Also included is Monday, July 3 and Tuesday, July 4.
"Local folks wanted me to fight for their right to fish, and I was happy to help," said Rep. Matt Gaetz, a Ft. Walton Beach Republican from the First Congressional District. "I'm glad the Trump administration has agreed to extend the federal red snapper season.
The federal government establishes quotas for red snapper fishing. Based on whether that quota was exceeded or under-fished in federal waters, the season is adjusted accordingly.
"We pressed Washington for an expanded season and Washington listened," said Rep. Neal Dunn, a Panama City Republican from the Second Congressional District. "This decision provides relief this season while we work to fix what's broken in recreational management of the red snapper fishery. I'm glad the Commerce Department is letting common sense prevail for Florida anglers."