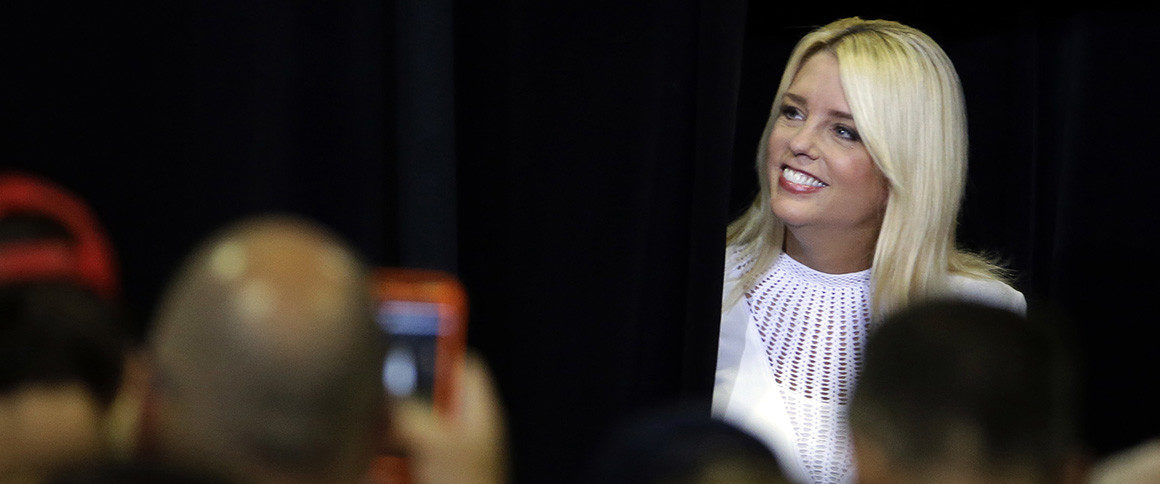 Attorney General Pam Bondi has reported her latest net worth at nearly $1.7 million, according to her 2016 financial disclosure filed with the Florida Commission on Ethics.
Her net worth now has risen from the $1.4 million reported in 2015 and from the almost $781,000 she reported for 2012, the earliest disclosure still publicly available on the commission's website.
Bondi's reported worth was a little over $472,000 in 2010 when she first ran for office.
Her net worth jumped significantly in 2013 after she inherited from the estate of her father, Joseph Bondi, an author, educator and former Temple Terrace mayor. He died that January.
Among assets, her disclosure for 2016 shows roughly $540,000 in "household goods and personal effects" and her "personal residence" now valued at $1.06 million. Her home's value rose from $825,000 in 2015—a 28.5 percent increase.
She also lists a one-third share in a condominium worth $342,000.
Her liabilities consist of two loans from Tampa's Suncoast Schools Federal Credit Union totaling almost $255,000.
Bondi also lists her yearly attorney general's salary from the state—$128,871.
"Elected officials and others in government must disclose their finances as part of a transparency initiative approved by voters nearly four decades ago," the Tampa Tribune once explained. "In 1976, Floridians OK'd a 'Sunshine Amendment' to the state constitution, calling for elected officials and candidates to 'file full and public disclosure of their financial interests.' "
The latest financial disclosures for Gov. Rick Scott, Agriculture Commissioner and GOP candidate for governor Adam Putnam, and departing Chief Financial Officer Jeff Atwater are not yet filed, according to the website. Atwater is stepping down June 30 to become chief financial officer for Florida Atlantic University in Boca Raton. 
Financial disclosures can be searched and viewed here.