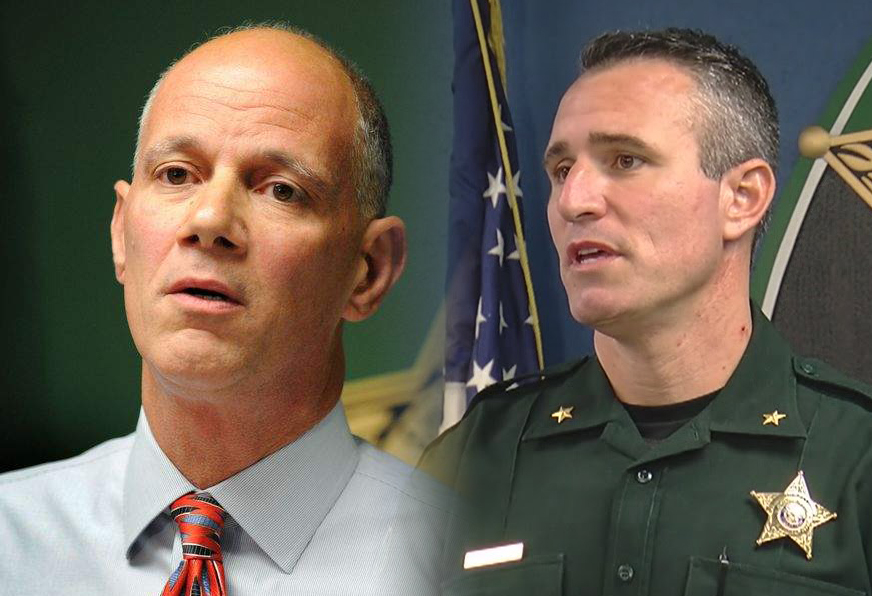 Pinellas County Sheriff Bob Gualtieri and Sheriff Chris Nocco of Pasco County are endorsing former Circuit Court Judge Ashley Moody for Attorney General.
"I've had the pleasure of working with Attorney General Pam Bondi during my tenure as Sheriff. Her commitment to protecting our state from pill mills, drug traffickers, and those who prey on seniors through identity theft and scams has made us all safer. We need to continue these aggressive, common-sense initiatives and there is no one better suited to do that than Ashley Moody. She is a proven prosecutor and experienced leader in the legal community. She knows what it takes to protect our state and she has my full support," Gualtieri said in a statement Monday.
Moody responded: "Sheriff Gualtieri is one of the most proactive and engaged Sheriffs in our state. He is constantly taking the fight to those who seek to do us harm and works with neighborhood and community leaders to ensure the safety of those he and his deputies have sworn to protect. He is also a leader in advocating for a stronger and smarter criminal justice system."
"As sheriff, my top priority is the safety of my community and the brave men and women who risk their lives each and every day to keep our streets safe," Nocco added. "I'm supporting Ashley Moody for Attorney General because she shares my priorities and has the experience, knowledge, and determination to keep our state safe and support our law enforcement community and its quest to protect Floridians."
"Sheriff Nocco is one of the most highly respected and trusted Sheriffs in our state," Moody said. "As the wife of a law enforcement officer I know just how important it is that our men and women in law enforcement have leaders who constantly look out for their safety and best interest.
"Sheriff Nocco has a proven track record of taking the fight to criminals who seek to do us harm and supporting those who keep us safe," Moody said. "I can't thank him enough for his support and I look forward to working with him, and all our Sheriffs, to keep Florida safe."
Moody spent a decade as a circuit judge in Hillsborough County, resigning abruptly in April. After Moody's resignation, Bondi, a longtime friend, encouraged her to run for attorney general. Jacksonville Republican State Rep. Jay Fant and Democrat Ryan Torrens of Tampa have already entered the race.
Ashley lives with her husband, Justin, a federal law enforcement agent, in Tampa, with their two sons, Brandon and Connor.