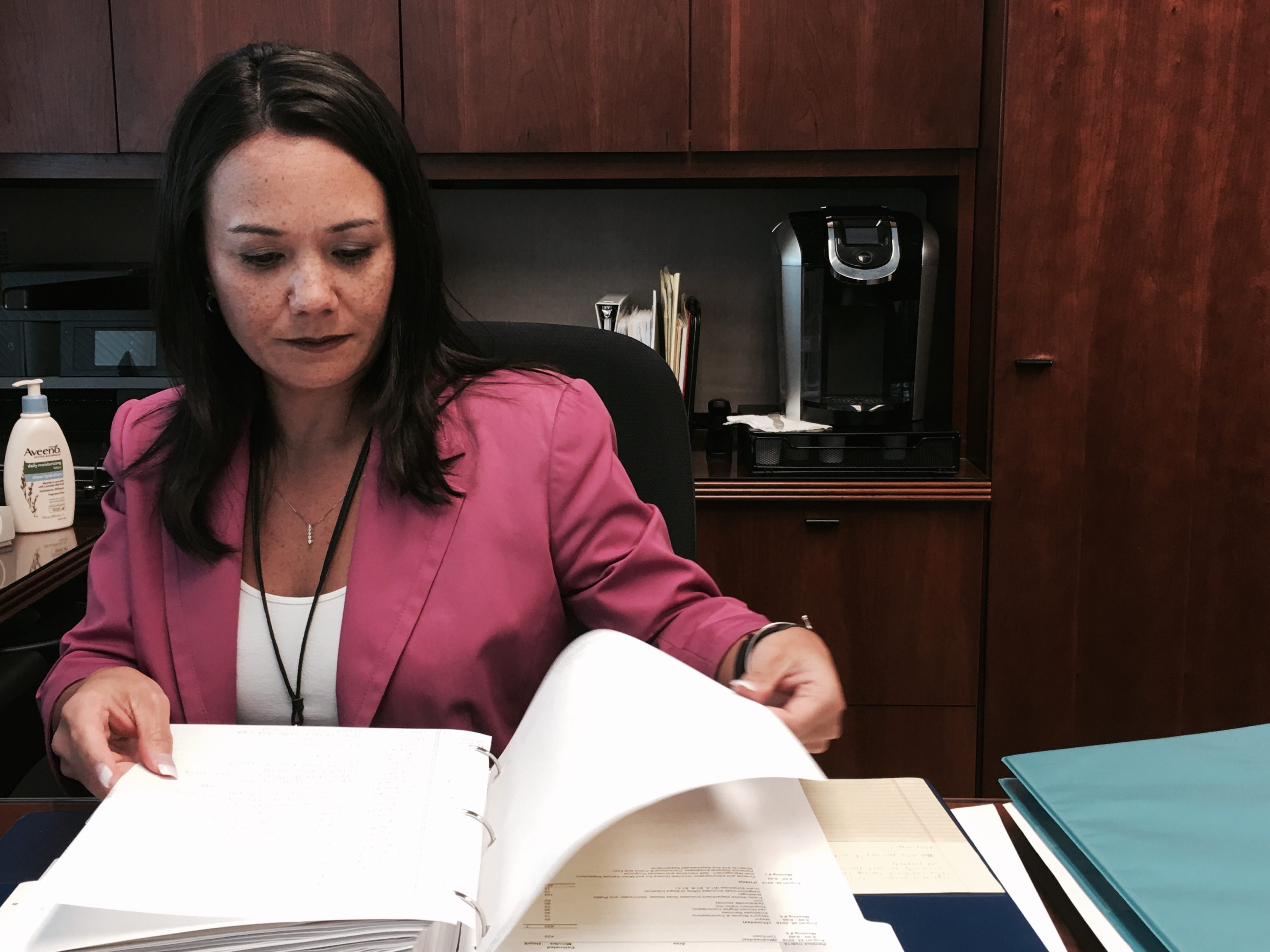 Jacksonville City Council President-Designate Anna Brosche announced new committee assignments starting in July, when she takes over. [2017-2018 Council Committee Assignments Letter ]
Some interesting takeaways abound. One of which: veteran Republican Bill Gulliford is not on any standing committees, with Brosche apparently calling a bluff Gulliford made in the pledge process when he vowed not to serve on a standing committee in the Brosche administration.
As we predicted weeks back, Garrett Dennis will assume the chair of the Finance Committee — the first Finance Chair from minority-access districts in many years, and a measure of the unique coalition that pushed Brosche to the Council Presidency.
Also on Finance: the other three of those African-American Democratic swing votes (Katrina Brown, Reggie Gaffney, and Reggie Brown), which will ensure that priorities of their historically underserved communities will take a prominent place in the budget process, as the city digests its "budget relief" to come. The four members will be a decisive bloc in the process, signaling a shift from previous years.
There is grumbling, of course, from some in City Hall about these picks: off-record comments about "deals" and the like. Whatever the case, though, it worked out in the short term. Brosche got the presidency and African-American Democrats will call the shots on Finance.
We got Brosche's thoughts on these matters. Gulliford not being on a standing committee, she said, is not a big deal.
"Gulliford has agreed to chair a special committee on the opioid epidemic, and there will be other special committees in which he may choose to serve. CM Gulliford is no stranger to getting things done and I am certain he'll continue to be effective," Brosche asserted.
Gulliford seemed to have a different take on the process, noting that he is "conspicuously absent" from committees.
"I offered my services," Gulliford said, "but I guess she didn't need me … time for new blood, I guess."
Gulliford won't miss the work of Finance, where he has labored in prominent roles for years. It remains to be seen if the process will go more or less smoothly in his absence from that and other standing committees.
As well, Brosche "was surprised to learn CM R. Brown had never served on Finance. A safe and healthy Northwest is a priority for me, and my committee assignments reflect such. CM R. Brown has also agreed to chair a special committee on Northwest Jacksonville."
Brown noted that his assignments — which also include Rules — are a "big deal" for him. The Army officer, who also has a graduate degree, believes that he "met the standard" for the prestige committee assignments long before now.
Brown had been on Finance when it had nine members, and looks forward to him and colleagues diving down into priorities; he identifies social and senior services and parks as areas ripe for change and improvement.
"We should do more than what we're doing," Brown said.
Danny Becton, who seeks to push legislation that earmarks 15 percent of budget increases going forward to pension liability, will be vice-chair of the Finance committee, which will meet on Tuesday mornings going forward.
The Rules Committee will be chaired by Doyle Carter, with Scott Wilson as Vice-Chair. The two Republicans lost the most recent two VP races, but will be well-positioned in Rules in the upcoming year.
Matt Schellenberg will chair Land Use and Zoning, with Lori Boyer as Vice-Chair.
Meanwhile, two current standing committees will be combined into one: Neighborhoods, Community Services, Public Health and Safety.
Sam Newby will chair that; Greg Anderson will be vice-chair.
Transportation, Energy, and Utilities will be chaired, meanwhile, by Al Ferraro, with Jim Love as Vice-Chair.