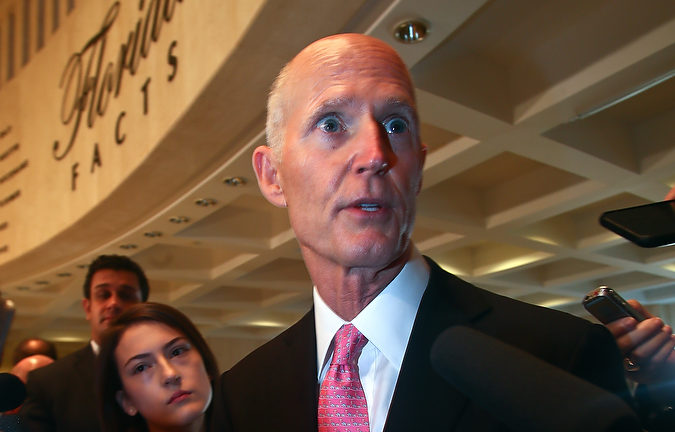 Homeowners whose healthy citrus trees were torn down by the state of Florida are taking Gov. Rick Scott to court.
A group of homeowners and their attorneys asked the Florida Supreme Court on Tuesday to undo Scott's veto of more than $37 million.
The Republican-controlled Legislature agreed to pay homeowners in both Broward and Lee counties whose trees were torn down in a failed attempt to eradicate citrus canker. The money was to pay off judgments that had been won against the state.
In court filings, attorneys for the homeowners argue Scott lacked legal authority to veto the money because a court had already ruled the state violated the private property rights of homeowners.
Scott said in his veto message that he vetoed the money because there are other citrus canker lawsuits still ongoing.
Updated 2 p.m. — The court has asked the governor to file a response on or before noon of next Monday. The petitioners can file a reply on or before noon of the following day.