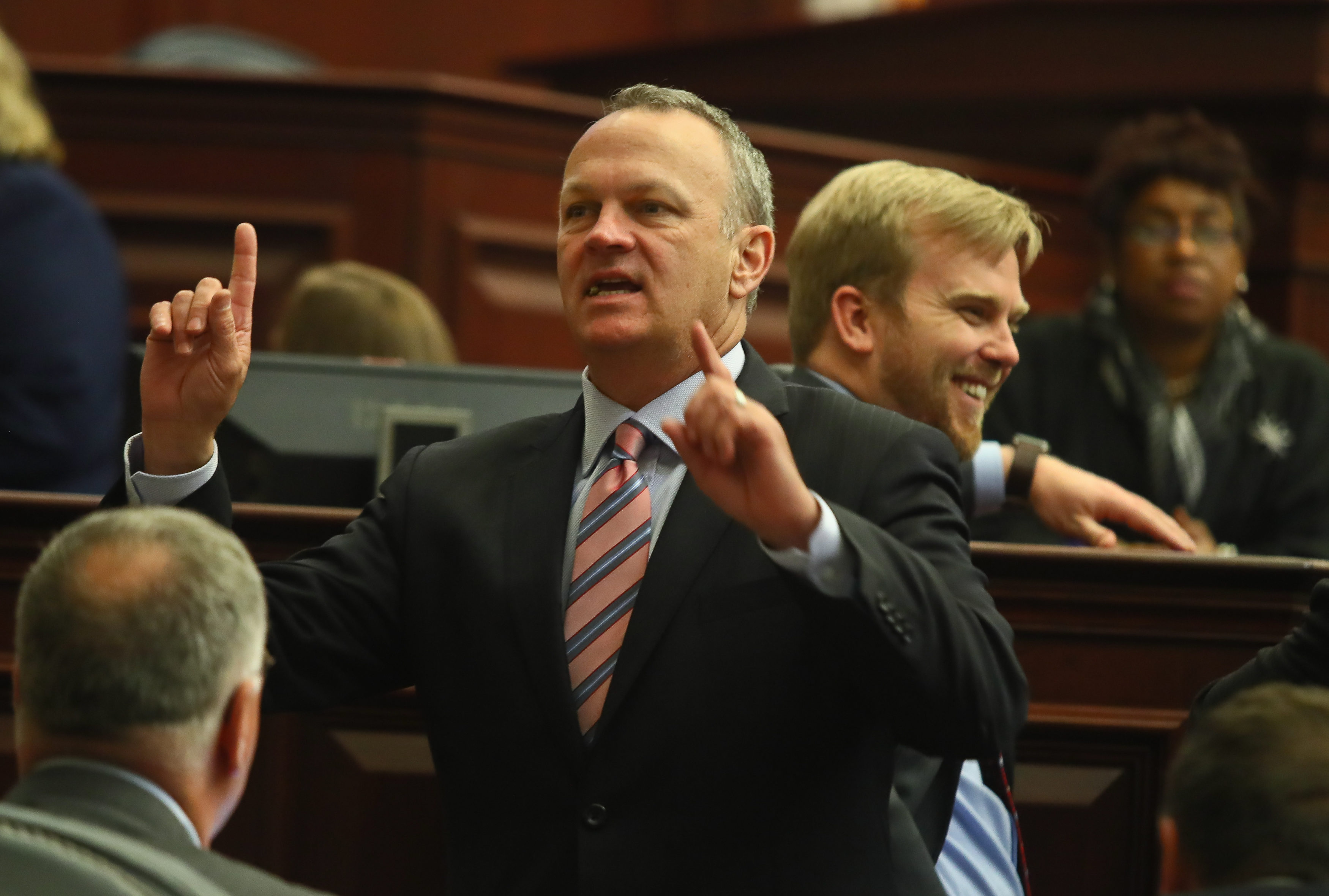 House Speaker Richard Corcoran's political committee brought in more than $600,000 in one month to a newly formed political committee.
The Miami Herald reported that Corcoran's newly formed Watchdog PAC raised $608,000, half of which came from contributions from political committees run by Reps. Jose Oliva and Carlos Trujillo. The committee, the Herald reported, also received $100,000 from Norman Braman.
According to the report, Oliva's political committee, Conservative Principles for Florida, gave Watchdog PAC $250,000; while Trujillo's committee, Conservative and Principled Leadership for Florida, gave it $100,000.
The committee raised about $183,000, according to the Herald, before a fundraiser hosted by Orlando attorney John Morgan.
Corcoran is believed to be considering a 2018 gubernatorial run. He launched the political committee in May, and it could help fund a run for statewide office.