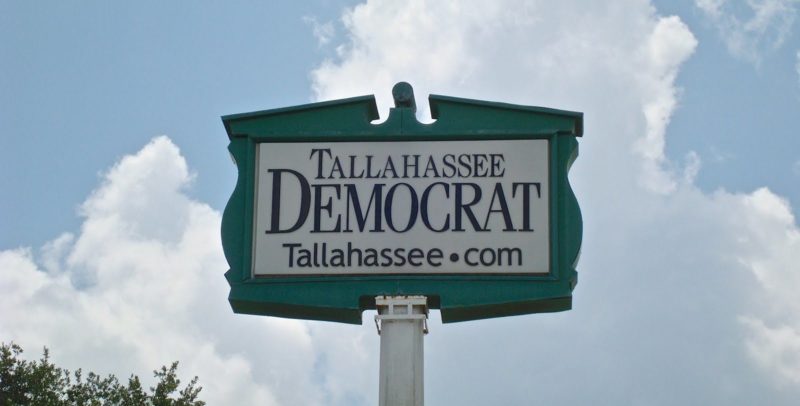 We've beat up on them before, but we have nothing but praise for the tenacious and relentless reporting of the Tallahassee Democrat as it digs into the percolating scandal surrounding the city's Community Redevelopment Agency (CRA). 
To recap, the FBI and U.S. Attorney's Office in north Florida has issued subpoenas seeking information on redevelopment projects that involve the agency. 
Among the two-dozen people or companies named in the subpoenas is Adam Corey, the lobbyist/developer behind The Edison and a former mayoral campaign treasurer to Tallahassee Mayor Andrew Gillum. Gillum was not named in the subpoenas.
Also named was Paige Carter-Smith, CEO of the city's Downtown Improvement Authority and longtime political ally of former Mayor and current City Commissioner Scott Maddox, who also was chairman of the Florida Democratic Party.
The Democrat, led by editor William Hatfield, news director Jennifer Portman and publisher Skip Foster, has barreled through the saga since it first broke nearly two weeks ago.
Coverage includes lengthy connect-the-dots pieces by veteran reporter Jeff Burlew and by Jeff Schweers, the Tampa Tribune's last capital bureau reporter before the paper folded last year.
The Democrat's visual journalism team put together an interactive graphic linking the players and companies named in the subpoenas, and Schweers did another story on Sunnyland, a failed solar farm project whose corporate backers also were named.
Burlew noted an article in the Florida Bar News in which Joshua Doyle, the FBI agent who's the next executive director of the Bar, gave an interview about "a sensitive, two-year undercover operation using 'an undercover technique that had not been used in my office in more than 15 years.' "
And Burlew wrote a curious (and bizarre) story on State Attorney Jack Campbell, newly elected last year. The capital area's top prosecutor acknowledged he was interviewed by the feds, but said it "had nothing to do with government corruption or anybody who was on the list in the subpoenas."
Meantime, Schweers came back with a story on City Attorney Lew Shelley advising the city commission during a public meeting not to "speculate or gossip" on the investigation.
At this rate, it's not a stretch to imagine that continued CRA coverage could earn the Gannett newspaper, a former Knight Ridder property, a Pulitzer. We'll be reading.