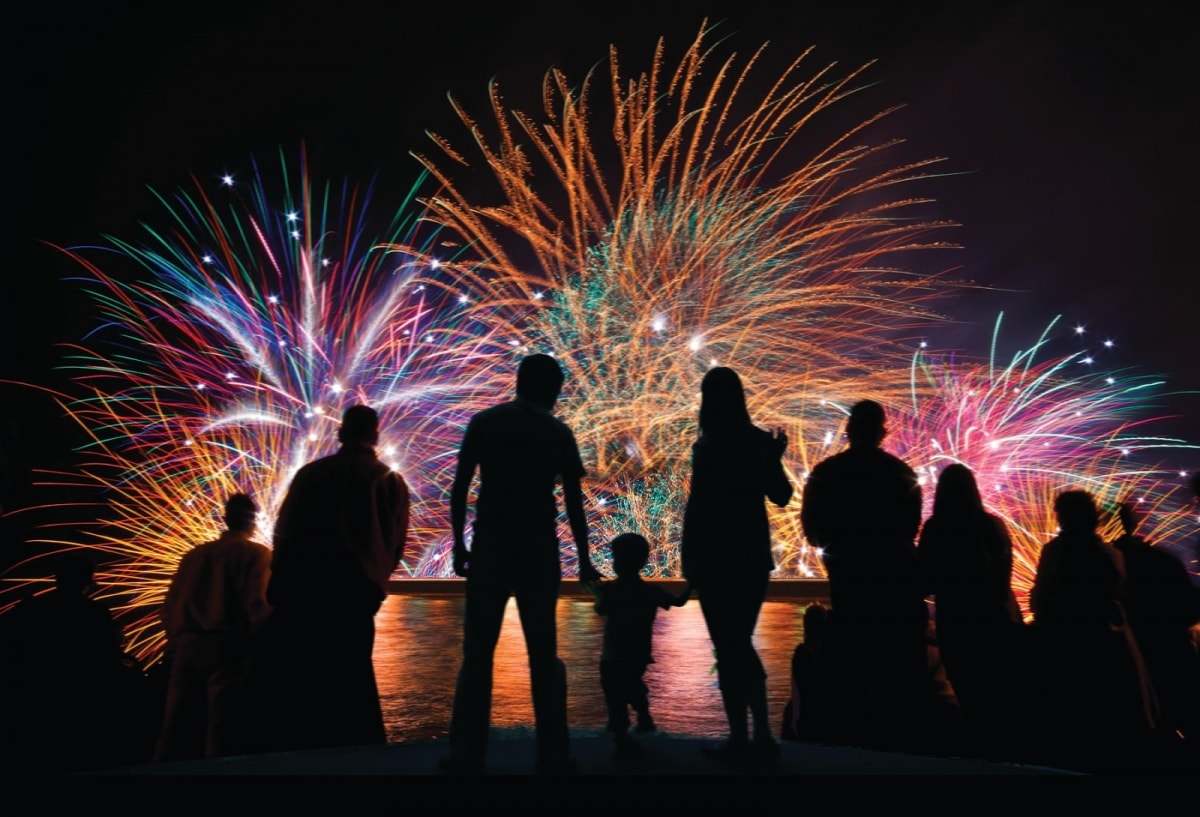 FloridaPolitics.com reached out to several candidates running for statewide office to see how they're spending Independence Day:
— Rep. Matt Caldwell is taking a break from the campaign trail, spending the 4th of July weekend with his family, including all four of his grandparents, all in their 80s. "It's an honor and a privilege to be able to celebrate independence in the greatest country in the world. While we celebrate this extraordinary day in our nation's history, be sure to remember our veterans who have bravely defended our freedom," said Caldwell, who is running for Agriculture Commissioner.
— Rep. Jay Fant and his family are all about the Fourth of July. The Jacksonville Republican said sometimes the family combines their activities with friends and family, but always work in a few family traditions.
So, what are those traditions? We'll let Fant, who is running for Attorney General, take it from here: "First, we read aloud the Declaration of Independence. All of it. It is America's defining document and reading it aloud reminds us how daring and worthy an endeavor our Founders undertook. It literally changed the world.
And then we have the watermelon spitting contest. We all participate, it's a mess, and the winner gets a Grape Nehi and bragging rights for a year. One of my girls is the reigning champ. We raise them right in the Fant house.
Of course, we watch fireworks after a day of hot dogs, swimming, and feeling good about being Americans. Some years we try to get right under the fireworks show to get the rush of the repercussion. Personally, that's my favorite part of the day since I can't seem to win the watermelon spitting contest.
We enjoy the Fourth so much we never want it to end!  Seeing the flags out and everyone in their patriotic garb makes us feel unified and optimistic. America is so worth celebrating."
— You can find Tallahassee Mayor Andrew Gillum, who is running for Governor, at Tom Brown Park for Tallahassee's annual Celebrate America evening, which includes attending a naturalization ceremony welcoming new immigrants and a fireworks show.
— Heading to the Lynn Haven parade Tuesday? Look for former U.S. Rep. Gwen Graham and her husband, Steve, who are marching in the parade with supporters. "As is customary for any Graham for Governor campaign, I will be marching in the Lynn Haven Red, White and Blue Parade, with my husband, Steve, and supporters," she said. "We are going to celebrate our nation's independence with plenty of hugs along the parade route. We wish a fun and safe 4th of July to everyone across the state!"
— Orlando businessman Chris King is getting the festivities started early. He'll be meeting with voters starting at 8 p.m. at Red, Hot & Boom, 451 E. Altamonte Drive in Altamonte Springs. You'll find King marching in the Brandon 4th of July Parade with the Hillsborough DEC, before heading back to Orlando at where he'll meet with voters beginning at 4 p.m. during the Fireworks at the Fountain event at Lake Eola Park.
— Agricultural Commissioner Adam Putnam is lacing up his sneakers and walking in the Independence Day parade in Brandon, which parade organizers say is the fourth biggest parade in the state. "Along with a couple dozen campaign volunteers, I'm walking in the Fourth of July parade in Brandon! I'm proud to join the military, veterans, law enforcement and other folks and families in the Brandon community to celebrate the land of the free and the home of the brave," said Putnam, who is running for governor.