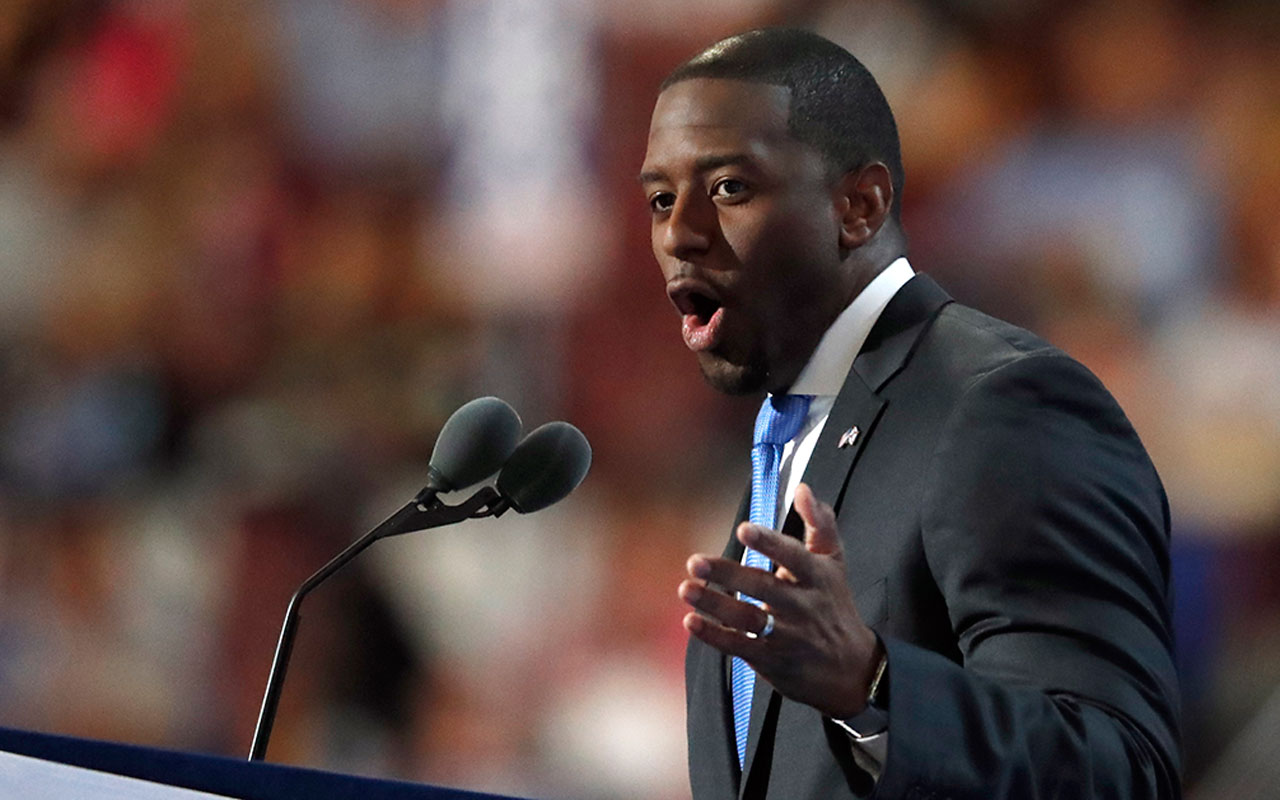 Democratic gubernatorial candidate Andrew Gillum is keeping the heat on Florida Secretary of State Ken Detzner to not cooperate with the federal request for voter rolls, filing a records request Wednesday for any evidence of the voter fraud President Donald Trump has alleged.
Last week Detzner and fellow Democratic gubernatorial candidates Chris King of Orlando and Gwen Graham of Tallahassee all urged Detzner, Gov. Rick Scott and other state officials to not comply with the request from the president's voter fraud commission, but have not received any response.
"Florida has still not responded to this invasive demand," Gillum stated in an announcement released by his campaign. "That's why I sent a Freedom of Information Act request demanding that the Florida Secretary of State turn over any evidence of voter fraud in the 2016 election."
Last week Gillum charged that the federal request violated the privacy and security of Floridians, and that it was founded on baseless claims of widespread voter fraud. He repeated that charge Wednesday, and sought to put the onus on Detzner.
"If he fails to produce any evidence – which I suspect he will – then he should break his public silence and formally deny the Trump Commission's request for Floridians' personal data.
"I've also asked for any communications his office has had with the commission, since the secretary's office has refused to publicly respond to their demand. We should call the commission what it is: a sham based on unsubstantiated claims that our elections are rife with widespread voter fraud. There is simply no evidence to support these claims, and we must put this insidious and false rumor to rest once and for all," Gillum stated.
He concluded by calling the claim of widespread voter fraud a "dangerous and unfounded lie," saying, "Floridians deserve truth and confidence in the electoral process, so my demand is simple – if there's widespread voter fraud, then prove it by releasing evidence of it."