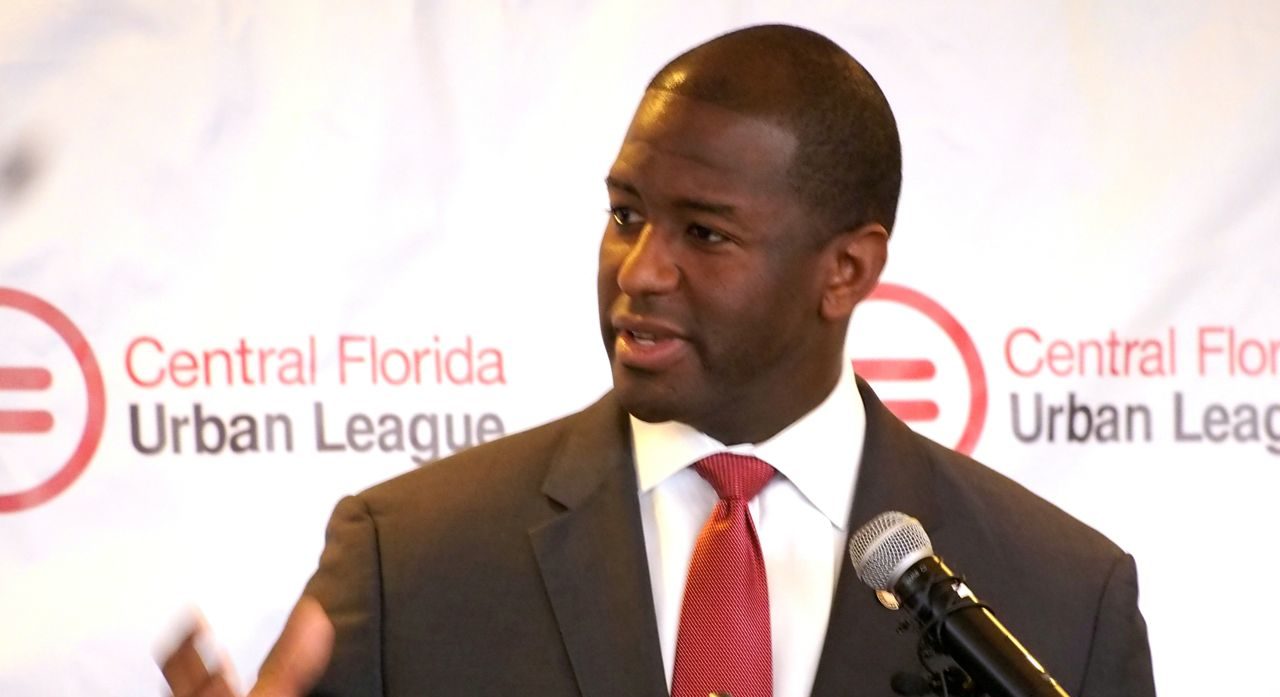 ***Update – 12:12 p.m. – On Friday, Andrew Gillum's campaign announced that campaign manager, Phillip Thompson, is exiting the campaign.***
After two straight months of anemic fundraising, the Andrew Gillum campaign is losing its finance director, Brice Barnes.
"Brice is transitioning out," a source inside the Gillum campaign explained Thursday afternoon. Barnes' exit from the campaign is being described as amicable.
***Update – 6:12 p.m.***Brad Kennedy, who up until last week was Gillum's deputy finance director, has also left the campaign. He's now working for Democratic CFO candidate Jeremy Ring, confirms Ring spokesman, Anthony Pardal.
The Gillum campaign would not comment on the record about any personnel moves.
Gillum's campaign for governor got off to a strong start, raising more than $1.2 million in its first three months of activity. In March, Gillum's Forward Florida committee raised $428,000, including a $100,000 check from George Soros and $50,000 from Sorors' son, Alex, as well as Hollywood producer Norman Lear.
But since then, Gillum's fundraising numbers have not only slowed, they've moved in the wrong direction.
As first reported by Matt Dixon of POLITICO Florida, Gillum's campaign and political committee spent roughly $10,000 more than it collected in May, a lull Gillum attributed to the birth of his son on May 15.
But June was no kinder to the Gillum campaign. Forward Florida has reported only one contribution during the month, a $10,000 contribution on June 7. Meanwhile, the committee's website shows that it has already spent more than $120,000 in June.
Looming over Gillum's campaign is the specter of an FBI investigation into the City of Tallahassee's Community Redevelopment Agency's business deals. Although Gillum says he is not a target of the investigation, his proximity to the case is likely scaring off some prospective donors.
Also handcuffing Gillum's campaign has been a series of unforced political errors, including the exaggeration of the number of donors it has received contributions from and the suggestion that it is using without authorization the email database of former Governor Charlie Crist.
Barnes is not responsible for any of those issues, but it is her job to raise money and, well, if no money is coming in, a change had to be made.
Barnes, a mother of two, is the founder of Greenprint Strategies, a "political strategy and fundraising firm focused on working with progressive candidates and organizations."
"Brice Barnes is very selective with who she works with, and brings a deep understanding of the political landscape to each campaign. This approach has led to an impressive track record of success," reads her consultancy's Web page.