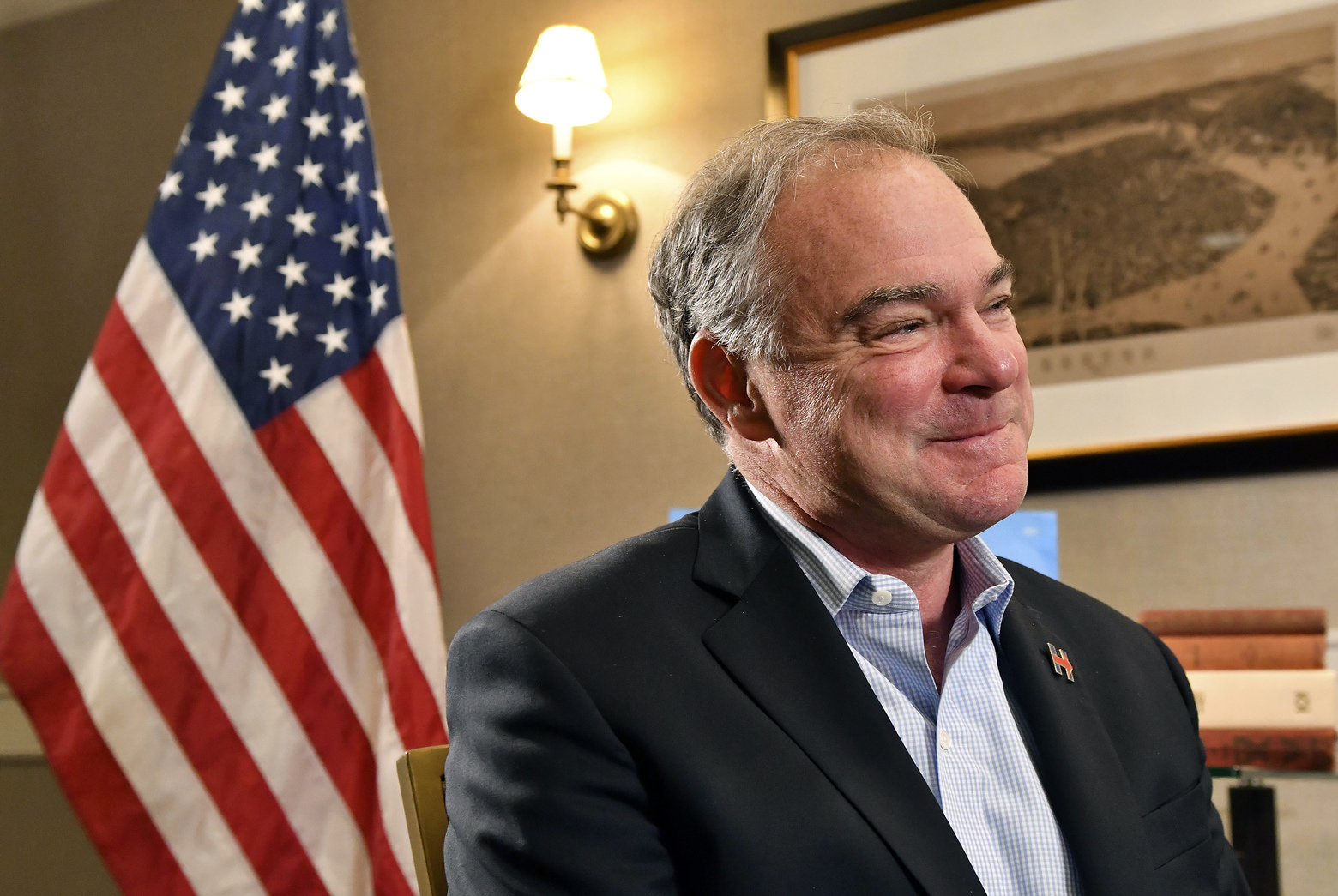 Virginia Democratic Sen. Tim Kaine visits Florida this month for a fundraiser in support his 2018 re-election bid.
Kaine will hold a cocktail reception beginning 5 p.m. Sunday, July 23, at The Francis, a special event venue in downtown Sarasota. Tickets for the cocktail reception start at a suggested contribution of $250, going up to $5,400 for a spot as event chair.
The former Democratic National Committee chair was Hillary Clinton's running mate in 2016 on a ticket that won Virginia by a larger margin than Barack Obama did in 2012. After Clinton's loss, Kaine has remained a popular figure in state politics, previously serving as governor and mayor of Richmond. Since 2012, he has represented Virginia in the U.S. Senate.
Kaine serves on the Armed Services; Budget; Foreign Relations and Health, Education, Labor and Pensions Committees.
Since the election, Kaine has been outspoken figure against Donald Trump, particularly on issues of education, climate change, and LGBTQ rights. He has referred to some of Trump's antagonistic relationships with U.S. allies as "amateur hour stuff," and decrying the president's proposed Muslim travel ban as ineffective in easing America's tensions with Iran and Iraq.
Last month, Kaine accused Trump of being "jealous" of former President Obama's accomplishments, citing that as the reason he pulled out of the Paris climate accord.
"Why did Trump really walk away from #ParisAgreement? He's surrounded by science deniers and fossil fuel junkies," Kaine tweeted. "POTUS jealous of Obama accomplishments. But in the end, American innovative spirit is stronger than his insecurities."
On Thursday, the Virginia Democrat was one of nearly 30 senators signing a letter to Housing and Urban Development (HUD) Secretary Ben Carson, urging him to reinstate resources that protect LGBTQ people from housing discrimination. Those resources, which the Trump administration recently cut, help ensure enforcement of HUD nondiscrimination policies.
While Kaine's popularity in his home state is holding firm — with a comfortable lead in most polling — he could face any one of several possible Republican contenders, including local and national figures such as former presidential candidate Carly Fiorina, conservative commentator Laura Ingraham, former Gov. Jim Gilmore and former Attorney General Ken Cuccinelli.
Last weekend, state's divided Republican Party narrowly voted to select Kaine's Senate challenger through a primary process, which is friendlier to centrist voters, instead of what the Richmond Times-Dispatch called "a rowdier convention driven by conservative activists."
RSVPs for the Sarasota event are with Renzo Werner at [email protected] or (305) 308-8878. The Francis is at 1269 N Palm in Sarasota.