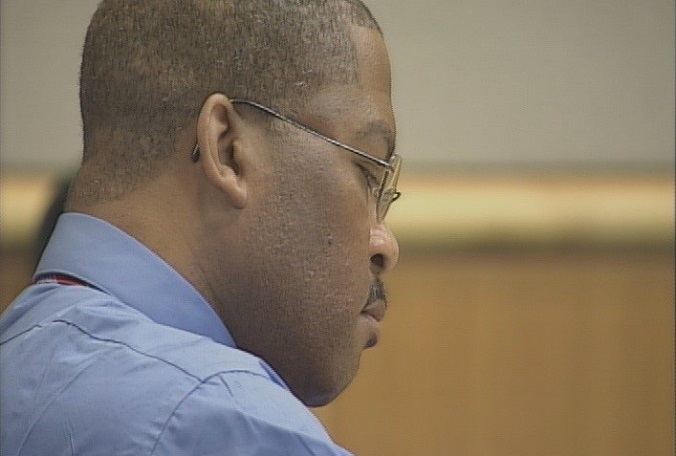 Florida death row inmate Ralph Wright Jr. was released from state prison Tuesday, two months after the state Supreme Court exonerated him in the 2007 killings of his ex-girlfriend and their baby boy.
The release of the former Air Force Sergeant makes him Florida's 27th exonerated death row survivor, and the 159th person exonerated from death row since 1973, according to the Death Penalty Information Center.
Anti-death penalty groups in Florida hailed his release, arguing that it epitomizes the unfairness inherent in administrating the ultimate sanction by the government.
"If an Air Force Sergeant and former Orange County Deputy Sheriff with no criminal record can be wrongfully convicted and sent to death row, it can happen to anyone," said Mark Elliot, executive director of Floridians for Alternatives to the Death Penalty.
"Ralph Wright, Jr.'s exoneration is the most recent reminder that Florida's death penalty system not only devalues life but also imperils innocent lives too," added Brian Empric with Florida Conservatives Concerned about the Death Penalty.
Alluding to Wright becoming the 27th person to be released from Florida's death row after being wrongly convicted, Empric says that the state's death penalty system "is still afflicted with other issues, including rising costs, its failure to offer victims' families the justice they deserve, and its inability to protect society, which is why many conservatives are increasingly opposing Florida's broken death penalty program."
In August 2014, Wright was convicted of two counts of first-degree murder; the jury recommended a death sentence.
In their unanimous opinion, the Florida Supreme Court justices wrote: "there is no fingerprint, footprint, blood, fiber pattern impression or other physical evidence tying Wright to the crime scene.  There is no cell tower evidence placing him in the vicinity of the crime scene. There is no murder weapon. The only evidence presented by the state to prove that Wright was the murder is the fact that he had motive and opportunity."
The key piece of evidence that prosecutors did have against Wright was a single black glove found at the scene of the crime. The glove was the same kind that had been issued to Wright's military unit, but analysts who processed the gloves for DNA couldn't find any that was a definitive match for Wright. It was also unclear whether the glove came from MacDill, the Tampa Bay Times reported.
At the time of his conviction in 2014, Florida did not require a unanimous jury recommendation for death. In Wright's case, the jury voted 7-5, a bare majority, to recommend the death penalty. Since the U.S. Supreme Court declared Florida's sentencing scheme for non-unanimous jury recommendations for death to be unconstitutional. Since then, the Legislature has passed a bill, signed by Gov. Rick Scott in March of this year to now require a unanimous jury recommendation in death penalty sentencing.
There have been 119 death row prisoners whose cases have been reviewed in light of the high court's ruling, and 99 have had their death sentences reversed.
"The exonerations of twenty-seven innocent people on Florida's Death Row demonstrate the catastrophic failure of a pretentious government program trying to play God," said Elliot. "It's time to pull the plug on this wasteful, mistake-ridden, and unnecessary big government program that puts blood on all our hands."