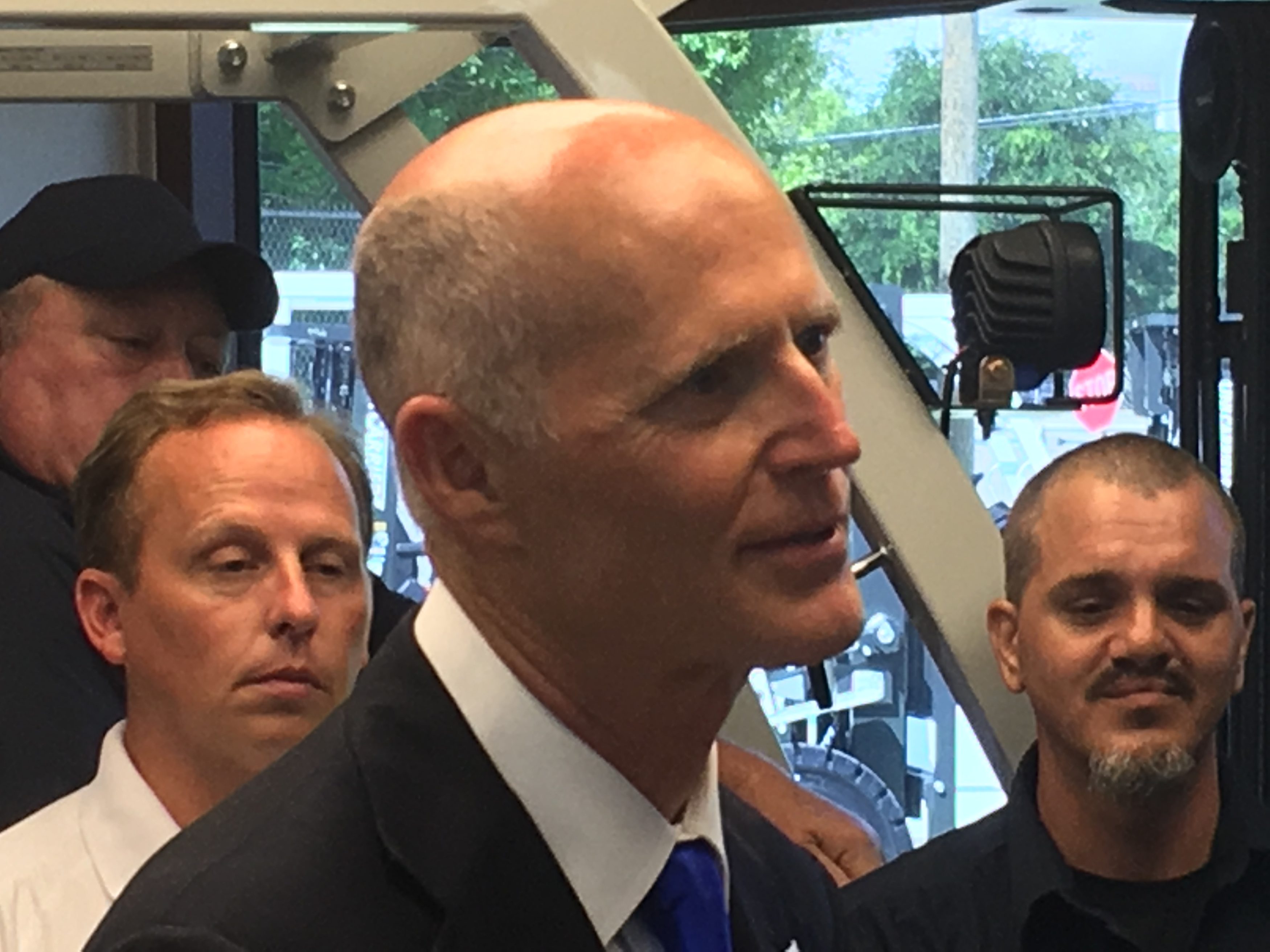 In Jacksonville Wednesday for a job creation event, Florida Gov. Rick Scott discussed a white-hot scandal that now has a Florida tie: meetings between Russians and Trump campaign members, either for the purposes of discussing adoption of Russian children or opposition research, depending on who you believe.
Russians, including attorney Natalia Veselnitskaya, met with senior level representatives of the Donald Trump campaign last June.
Just days later, Lanny Wiles — the husband of Susie Wiles, Scott's former campaign manager who went on to run Trump's Florida campaign — saved a seat for that same controversial Russian lawyer at a Congressional hearing on Russia policy.
For her part, Wiles has maintained that neither she nor her husband did anything wrong, and that they had no financial ties to Russian interests.
"I did not and would not participate in something that hurt the campaign, the government, the President, or the country," Wiles said.
We asked Scott if he would have taken a meeting with the Russians, and if he had any thoughts on an apparent axis between Mr. Wiles and the Russia scandal undermining the Trump presidency.
"You'd have to talk to Mr. Wiles about why he took that meeting," Scott said, his voice betraying a lack of understanding as to why that meeting would have been taken.
"You'd also have to talk to the Trump campaign about any meetings they had with regard to a campaign. I was not privy to how they made their decisions," Scott said.
We asked Scott straight up if he would take oppo from a foreign power, as Donald Trump, Jr. did.
Scott seemed to chuckle briefly at the concept, though it should be said the Governor's Office disputes that.
"Well, I mean, I've run one primary campaign and two general election campaigns. What I try to do is focus on getting my message out. I think you win elections by getting your message out. My message was about job creation both times. That's how I focused my time."
Scott's visit to Jacksonville included the gaggle, held at a company called Florida Forklift which opened a new Jacksonville facility on the Eastside. He followed that up with an 11:30 engagement at Goldman Sachs Asset Management.