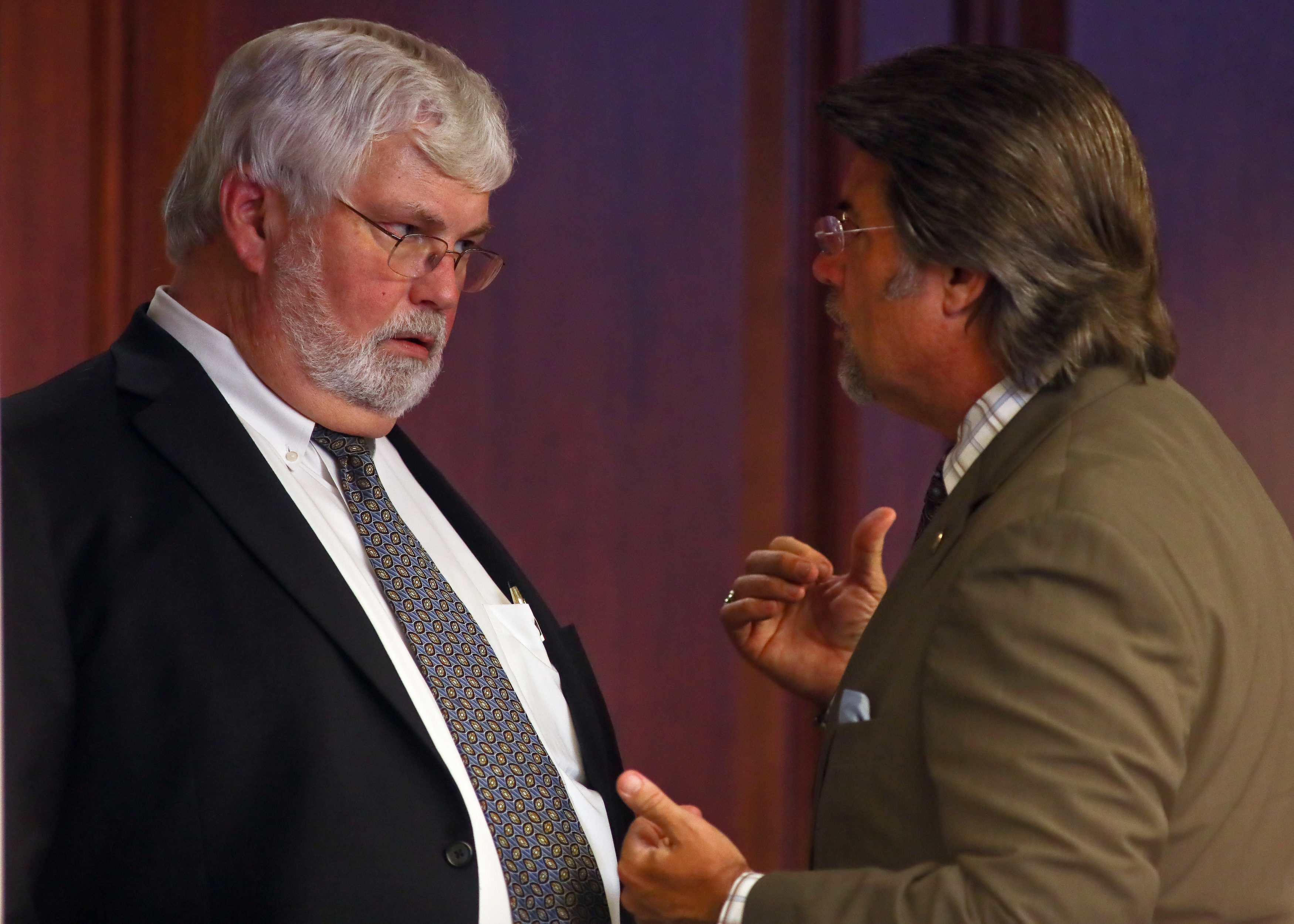 Senate Appropriations Chairman Jack Latvala will head to a college campus in Lake Worth next month for a roundtable discussion on the opioid epidemic.
The Clearwater Republican Senator and possible gubernatorial candidate was invited to come to Palm Beach County by Senate colleague and Delray Beach Democrat Kevin Rader, as well as Palm Beach County Commissioner Melissa McKinlay.
"Opioid abuse is a crisis facing our entire state," Latvala said in a statement. "It's costing lives and money. In fact, Florida hospital charges related to the heroin epidemic top $4 million a day. But the crisis seems to be affecting Palm Beach County more than many other parts of the state with more than 300 opioid overdoses in Palm Beach County already this year."
The roundtable will be held at the Lake Worth campus of Palm Beach State College from 9:30 am to noon on Aug. 8, a week before the longtime lawmaker plans to announce whether he will run for governor.
"I want to get this done before that so it doesn't get tied up in politics," Latvala said. "It really doesn't have anything to do with the governor's race."
Rader has been pushing for the Legislature to address the opioid epidemic, most recently during the special Legislative Session where he told his fellow senators that the epidemic "affects every person in the state of Florida. They know someone – their family member, a friend. It is devastating our communities and we must do something and act next session."
In May, Republican Gov. Rick Scott declared the opioid epidemic a statewide public health emergency. Along with the declaration, Scott ordered state Surgeon General Celeste Philip to keep orders of overdose reversal drug Naloxone coming into the state so Florida first responders could have easier access to the life-saving drug.
Opioids were the direct cause of 2,538 deaths in Florida in 2015, and were a contributing factor in an additional 1,358 deaths.