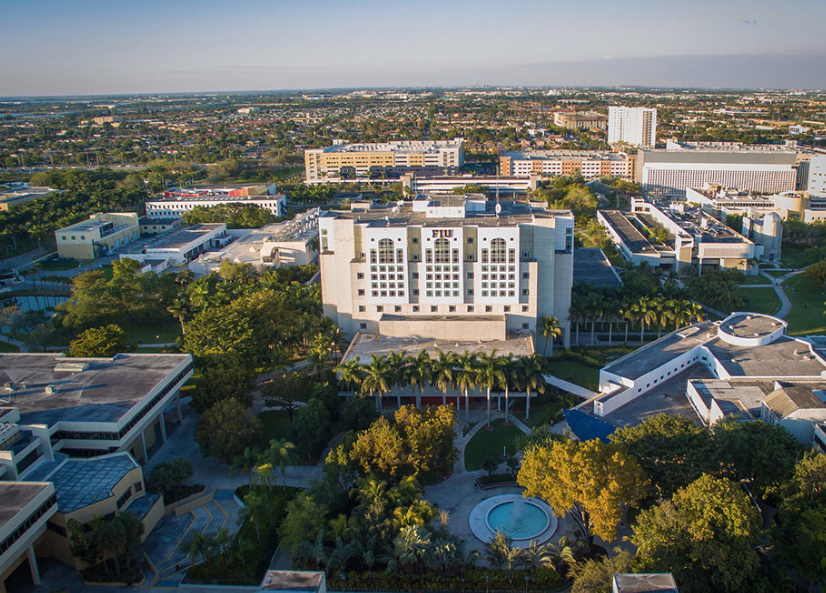 A watchdog group called the Checks & Balances Project is charging that the leading hotel industry association may be paying Florida International University to produce research for the industry's lobbying against Airbnb and other home-sharing marketing companies.
"The hotel industry's hotel industry's lobbying arm, the American Hotel & Lobbying Association, has an aggressive pay-to-play academic scheme, that Florida International University seems to have been caught up in," Checks & Balances Project Executive Director Scott Peterson said in a telephone news conference Thursday morning.
He questioned the academic ethics and integrity of any particular outcome-driven research work, particularly at a state university.
"Universities such as FIU, Penn State, and potentially the University of North Carolina, take often substantial amounts of money from the hotel lobby in exchange for producing research that reinforces industry lobbying points," Peterson said.
Peterson cited the AH&LA board books, initial responses from FIU and published reports, including a Miami Herald story, to indicate the association had provided $68,210 to produce research. However, Peterson said, FIU has declined to offer any grant applications, contracts, communications or other records to explain the direction or scope of the research.
Peterson said Thursday his group is publicly calling on FIU to clarify its public relationship with AH&LA, and to release the records the group requested under Florida's Public Records laws.
Peterson said the association and Penn State University were previously found to have worked together to produce lobbying research for the hotel group, citing a New York Times article.
Neither FIU nor the hotel association immediately responded Thursday to a FloridaPolitics.com's request to respond to the group's claims.
The group acknowledges it has received a grant from Airbnb to look into the matter, and has been looking into the hotel association's influence of academic research for about 10 months.
However, Peterson insisted his nonpartisan group is operating in complete independence, as it has on other national investigations of what it asserts are improper ties between lobbying and public agencies and officials, involving the fossil fuel, shipping and other industries.
"We receive private and public funding from sustainable economy donors. Over the years we've been approached by many interested in supporting our work. These donors have been public and private," he said. "So when Airbnb asked us if we'd be interested in examining the hotel lobby, frankly, we weren't sure. How is it that home sharing fits into our niche of sustainability? So we researched … we decided it did. So we accepted their donation. But I would like to add as in all of our work, we decide the course of our investigation."
Though there are other home-sharing marketing companies, notably HomeAway.com, Airbnb is the giant of the quickly expanding vacation home rental industry, worldwide and in Florida, where it has thousands of host homes on its roster.
The American Hotel & Lodging Association released its own study in March contending that Airbnb was marketing "illegal hotels," properties that were not, in fact, homes, but residential properties bought up by investors and converted into by-day rentals that were centrally controlled and marketed, without the host having to face any of the safety and consumer protection regulations hotels follow.
Airbnb, HomeAway and other home-sharing companies and the hotel industry have been battling in Tallahassee and elsewhere. This past spring the Florida Legislature rolled back regulations on home sharing.
Peterson said FIU responded to its first request about the AH&LA research by denying it had any records of funding or communication with the association. After Checks & Balances provided FIU with information from the American Hotel & Lobbying Association's board indicating it had, the university confirmed it had received money from the research, Peterson said. But further records requests were met with denials based on a records exemption involving grant proposals.
"The question we think Florida taxpayers deserve to know is, 'How fully was FIU aware of AH&LA's pay-to-play secret academic scheme?'" Peterson said. "We know there was an initial grant application sent back by AH&LA asking for a tighter scope of work. That suggests a robust back-and-forth between the university and they hotel lobby."