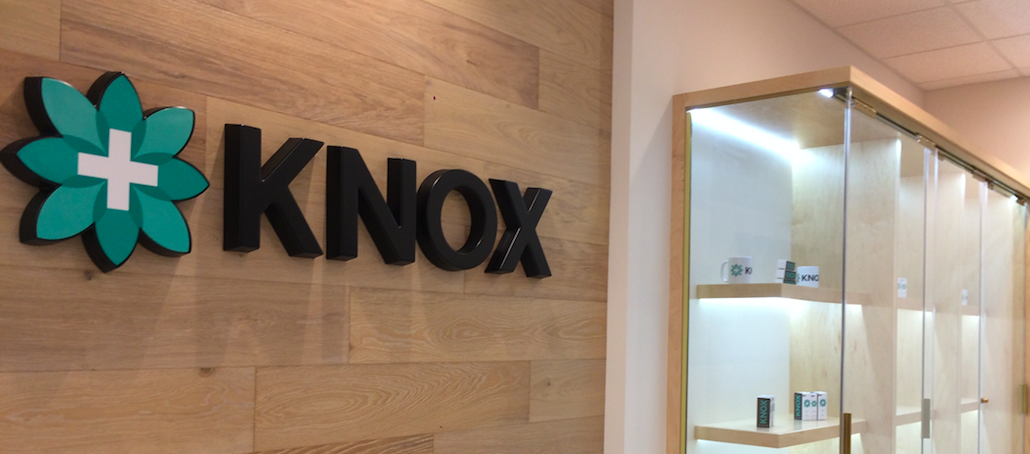 Arising from the shell of a former Super-Lube, Miami-based Knox Medical Thursday opened its first medical marijuana dispensary in the state's capital.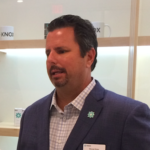 When asked why he opened on a busy Midtown Tallahassee corner, sandwiched between two older residential neighborhoods, co-founder Bruce Knox mentioned the site's "access and visibility."
"This is a great location to serve the residents of Tallahassee," he said during a media preview of the new dispensary.
Lesson one: Even in the retail medical marijuana business, it's all about location, location, location. The store expected to open its doors for business by noon, Knox said.
Scott Klenet, the company's PR man, later explained they get "walk-ins" at their other stores, people who ask about marijuana treatment and whether they're eligible. "Our staff is trained to answer those kinds of questions," he said.
Other stores are in Gainesville and Orlando, with more planned for Lake Worth, Jacksonville and St. Petersburg.
Knox's Tallahassee store is far removed from the grease and grime of its predecessor, with an all-white exterior and wood-accented walls in the patient areas.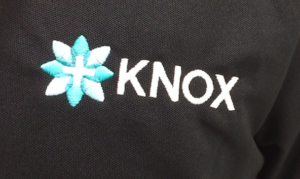 Mark Batievsky, the retail operations director, said they're aiming for the "best retail customer experience." That translates down to the staff uniforms, including identical black polos and Vans shoes.
Patients first walk into a "veranda" area, with a frosted-glass partition separating it from the "atrium." That's the patients-only area with display cases and cash registers.
Also on hand was Dr. J. Lucas Koberda, a Tallahassee neurologist who specializes in epilepsy. "For those who deny marijuana('s usefulness as a drug), it is easiest to point them to research that says otherwise," he said. "I look at hard data."
When medical marijuana was first OK'd by Florida lawmakers in 2014, the measure addressed only low-THC, or "non-euphoric," marijuana to help children with severe seizures and muscle spasms. THC is the chemical that causes the high from pot.
Since then, state voters approved a constitutional amendment on medicinal cannabis last year. Lawmakers passed and Gov. Rick Scott also signed an implementing bill, passed during a recent Special Session. It gives guidance and instructions to state agencies on how to enforce state law.
Knox Medical is the retail arm of Winter Garden's Knox Nursery, one of the first growers to be licensed under the state's old system. The first medical cannabis store in the state, which also happens to be in Tallahassee, was opened by Trulieve.