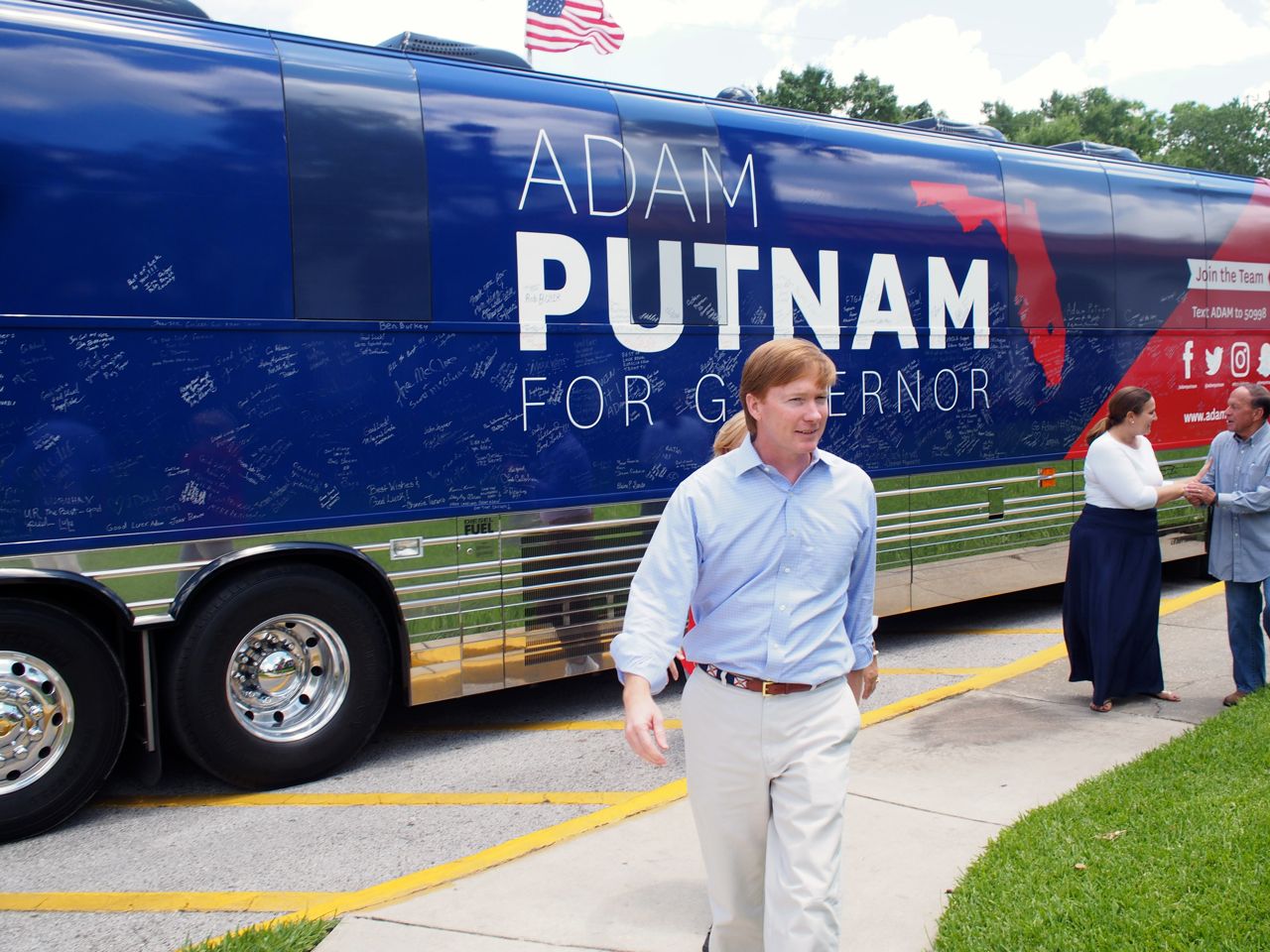 The GOP Primary field for Florida Governor may not be set, but the Associated Builders and Contractors announced a major endorsement Thursday evening for Adam Putnam.
The endorsement: a unanimous vote of the ABC Board.
Mary Tappouni, State Chair of ABC of Florida, lauded Putnam's "conservative values and free market approach" in a press release from Team Putnam.
Tappouni also noted Putnam's commitment to workforce development, saying he will "work to ensure we have a well-trained workforce that can support our growing economy.  As the largest single provider of Apprenticeship Training in the state, acknowledging our skilled worker shortage is of critical importance to our association."
Putnam's statement abounded with soaring rhetorical flourish, incorporating Putnam's campaign leit motif that Florida can be the "launch pad for the American Dream."
"These businesses, from the largest corporations headquartered in Florida to the smallest service contractor just starting out, are proof that Florida can be the launch pad for the American Dream. They've built the institutions of our state, shaped our skylines and provided stable, well-paying jobs to tens of thousands of Floridians. I'm proud to have ABC of Florida on my team in this race for Governor," said Putnam.
"I want every Floridian to have the same opportunity to find their version of the American Dream right here in Florida," Putnam added.
The question now: how many other major endorsements will be delivered before the field gets more crowded?