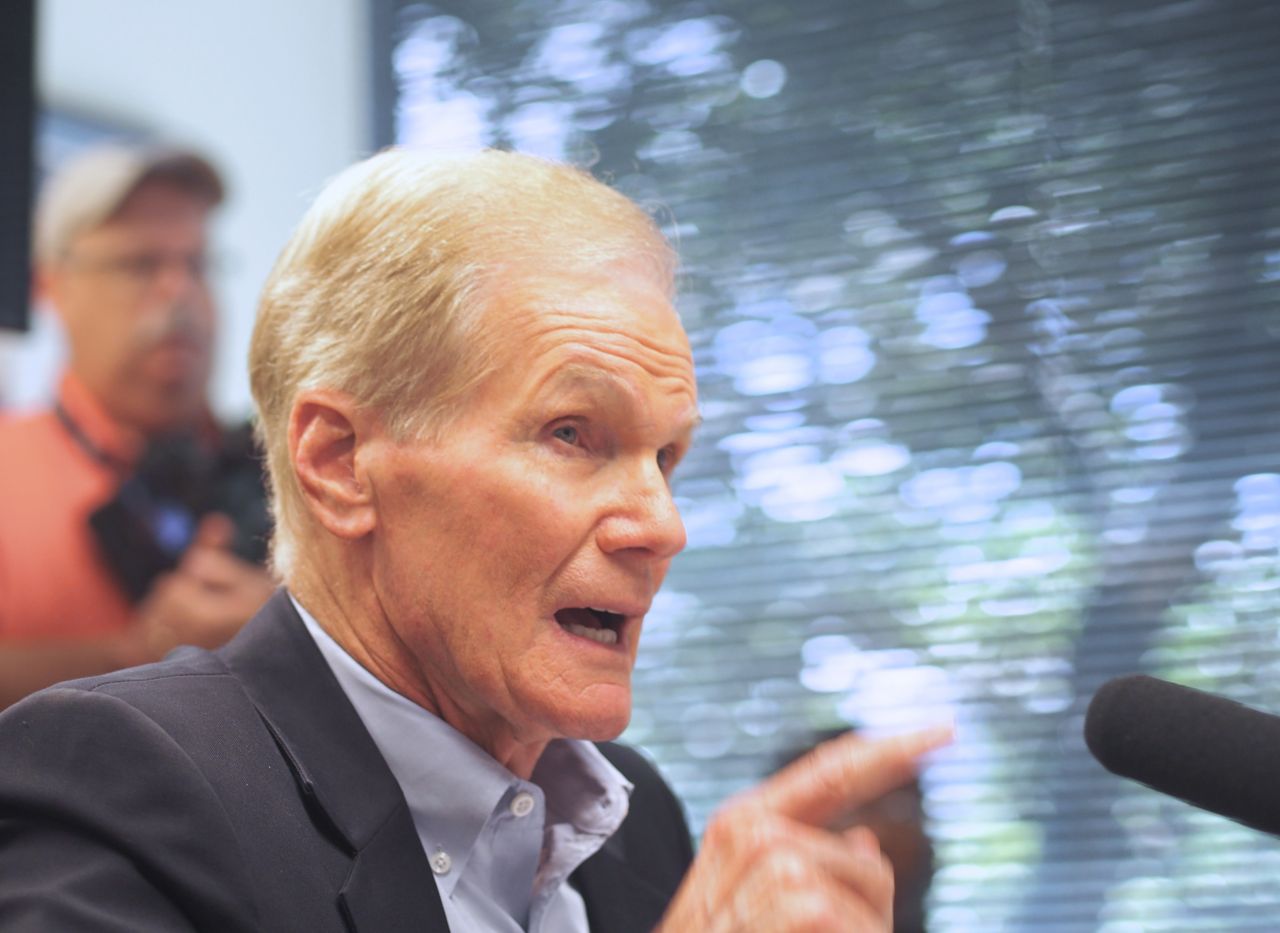 Donald Trump is imposing sanctions directly on Venezuela's President Nicolas Maduro after a vote Sunday that many see as a step toward rewriting his country's constitution.
U.S. Sen. Bill Nelson is completely behind the sanctions, saying it's time for the U.S. to "consider cutting off imports of Venezuelan oil."
The directive from the Treasury Department freezes any of Maduro's assets subject to U.S. jurisdiction and prevents U.S. persons from dealing with him.
"Yesterday's illegitimate elections confirm that Maduro is a dictator who disregards the will of the Venezuelan people," Treasury Secretary Steven Mnuchin said Monday. "By sanctioning Maduro, the United States makes clear our opposition to the policies of his regime and our support for the people of Venezuela who seek to return their country to a full and prosperous democracy.
"I talked to Treasury and we have frozen the assets of Venezuela's dictator, Nicolas Maduro, and I expect other countries will follow," Nelson said in a statement. "This is the first in what I hope are the strongest possible economic sanctions to stop Maduro from instituting a Cuban-style regime."
Florida's other senator, Republican Marco Rubio, has also been front and center in calling for the Trump administration to impose sanctions on the Maduro government. Last week, Rubio warned of a "very strong response" from Trump if Venezuela went through with what he termed a "fraudulent vote," delivering a list of Venezuelan officials that he hoped that Trump would issue sanctions to before yesterday's vote.
That prompted comments from top Venezuelan officials that Rubio and CIA Director Mike Pompeo of secretly conspiring against Caracas so that Washington could install new leaders amenable to U.S. interests. Speaking in Aspen earlier this month, Pompeo said he was "hopeful that there can be a transition in Venezuela and we the CIA is doing its best to understand the dynamic there".
"The sanctions imposed today on Nicolas Maduro are warranted," Rubio said on Monday. "However, I remain confident the president will keep his clear commitment to impose economic sanctions on the regime if they convene the illegitimate Constituent Assembly."
The Constituent Assembly chosen Sunday will meet as soon as this week to discuss changing the charter rewritten under former socialist leader Hugo Chávez. The opposition says the rewrite is meant to replace a critical congress and delay general elections.
Over the past year, Venezuela has become engulfed in a political and economic crisis, which led to shortages in food and medicine as well as government violence against protesters.
For years, Rubio has called out the Maduro regime, while Nelson hasn't been as public in his criticisms. That makes his comments Monday particularly noteworthy, especially when he said it may be time for the U.S. to stop buying Venezuelan oil.
Venezuela is the third-largest oil supplier to the U.S. — sending 10 percent of its imports last year — and the top supplier to refineries on the Gulf Coast. There are some concerns that cutting off the oil would only further devastate the Venezuelan economy.
Nelson is running for re-election for the Senate next year, probably against Gov. Rick Scott, who has been adroit in talking tough about the Maduro government.
Last week, Scott announced the details of his proposal to the Trustees of the Florida State Board of Administration (SBA) that would prohibit the State of Florida from doing business with any organization that supports the Maduro regime.
Fifteen days ago, in a nonbinding straw poll in Miami, Tampa, Orlando and a host of other Florida cities, more than 93,000 Venezuelan-Americans voted to let people know their opinions about the Maduro administration's plan to elect the National Constituent Assembly yesterday.