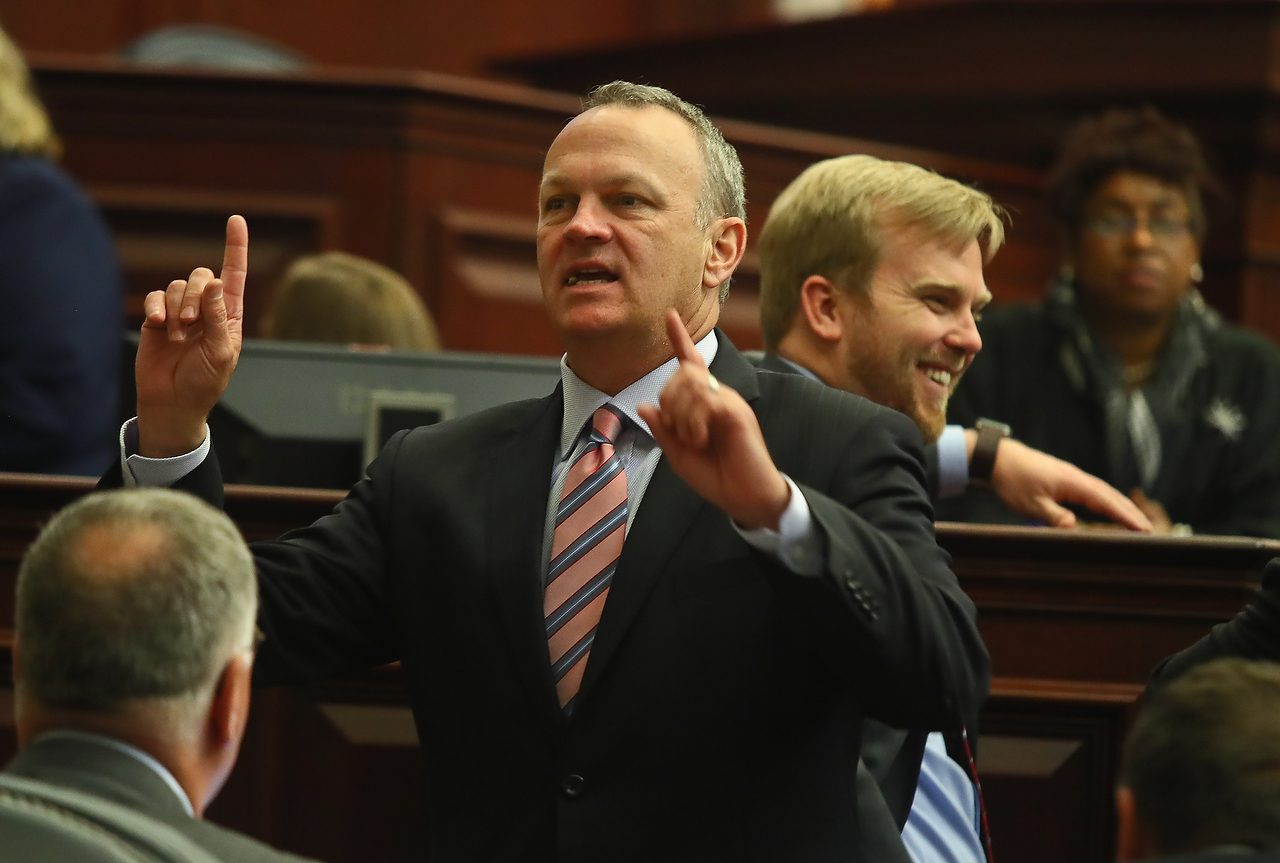 House Speaker Richard Corcoran's political committee brought in more than $820,000 in July.
Watchdog PAC has now raised nearly $3 million since being formed at the end of May.
Corcoran has said he is considering a 2018 gubernatorial run. These figures put him on track to have several million dollars in the bank when he makes a decision, which he has said will come after the legislative session concludes in March.
"There is clearly growing and diversified support for Watchdog PAC, and we look forward to another strong month of fundraising in August," said James Blair, the committee's chairman.
In addition to a high-profile $100,000 check from the law firm of Searcy Denney Scarola Barnhart & Shipley PA, Corcoran's committee also picked up a $100,000 check from Citizens Alliance for Florida's Economy, a political committee indirectly connected to the Florida Justice Association. State Rep. Carlos Trujillo's committee contributed another $50,000 after seeding the committee with a sizable contribution in June.
Heritage Insurance kicked in $50,000 to Watchdog PAC; U.S. Sugar donated $25,000.
Other notable contributions include a $15,000 check from the "Friends of Matt Gaetz" political committee, a $15,000 contribution from helicopter training group Vertol Systems Company Inc. and $25,000 from Southeast QSR, a company that operates several fast food franchises.
Blair said the broad support is because "Floridians support government that embraces constitutional conservative principals whose leaders do more and talk less."