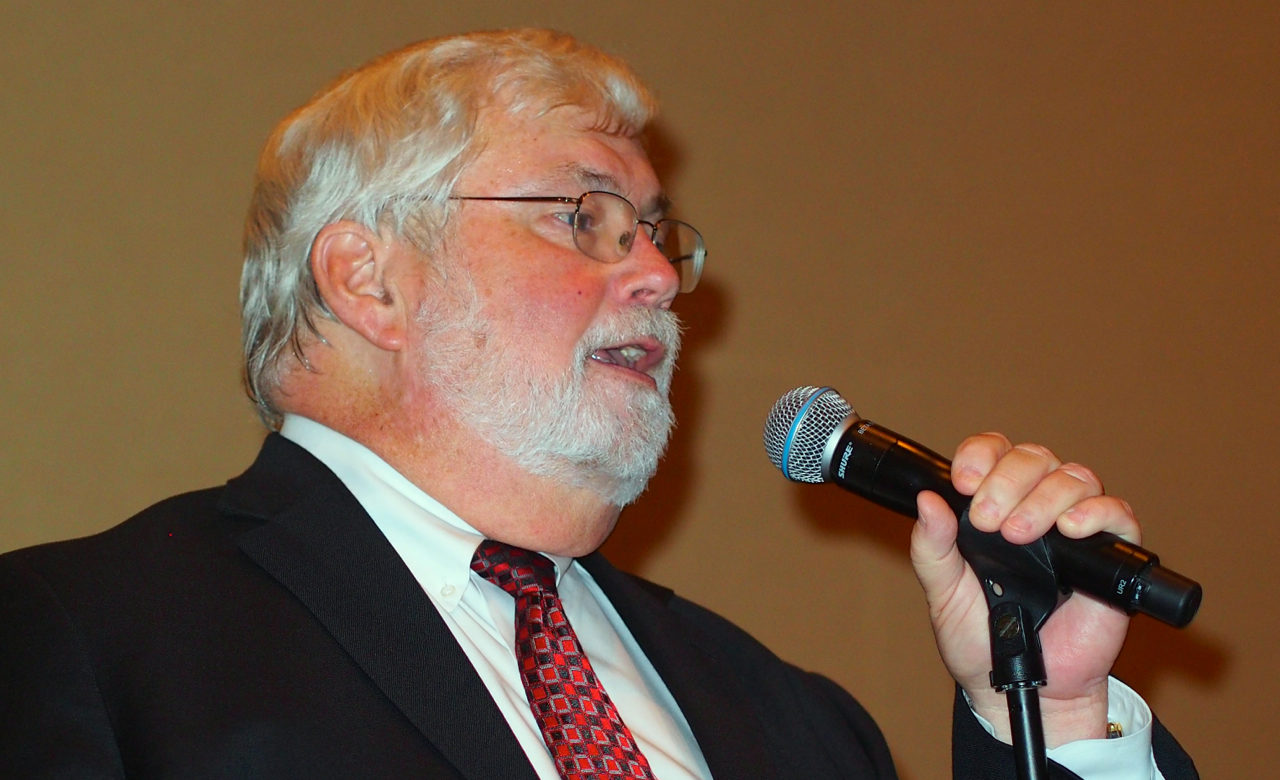 It's got to be tough trying to explain why you are running for governor when you don't actually want to say that you're running for governor.
Republican state Sen. Jack Latvala of Clearwater tried that out Friday night at a dessert reception he hosted for about 200 people at the Republican Party of Florida's quarterly meeting in Orlando. Earlier in the day he had filed his paperwork to run for governor, so that he might begin spending money to prepare for an announcement, but he's holding off actually announcing his run until next week.
Yet these people wanted to hear from him, and there was a stage, microphone and public address system set up, so the longtime party loyalist and current powerful chairman of the Florida Senate Appropriations Committee took his place there, and then railed against elected Republicans who forget the party and don't contribute money or time to the party.
"I have never forgotten the party. I will never forget the party," he declared to the gathering in a five minute address.
"That's one of the reason I'm looking so hard at doing what I'm doing," he said.
On Friday Latvala joined Agriculture Commissioner Adam Putnam as a major Republican filing to run for governor. Putnam gets his turn to talk to the state Republicans gathered at the Rosen Shingle Creek Resort Saturday morning, hosting a breakfast meeting. Two other major Republicans assumed to be mulling runs are House Speaker Richard Corcoran and U.S. Rep. Ron DeSantis. Corcoran will not be attending the weekend meeting. There were mixed reports about DeSantis's plans.
In his remarks, Latvala also went after elected officials and candidates who've spent their whole careers in public office, saying they don't know what it's like to deal with real-world business problems, a reference to the printing business he founded. He praised President Donald Trump as someone like him who came to government after running a business.
"We nominated a candidate who was an outsider who had good business experience instead of people that had been life-long politicians," he elaborated later with reporters. "I thought Republican primary voters are going to want to continue that same trend.
"I'm like Donald Trump in that I have run a business, a successful business, I have signed both sides of paychecks, I have paid worker's comp premiums, I have real-life experience. I haven't always just gotten a government paycheck. That's the similar area. There probably are some things that aren't similar."
Latvala intends to formally announce his candidacy next Wednesday in Hialeah. When asked why he didn't just go ahead and explicitly talk about running for governor Friday night, he replied:
"I might want people to show up on Wednesday."