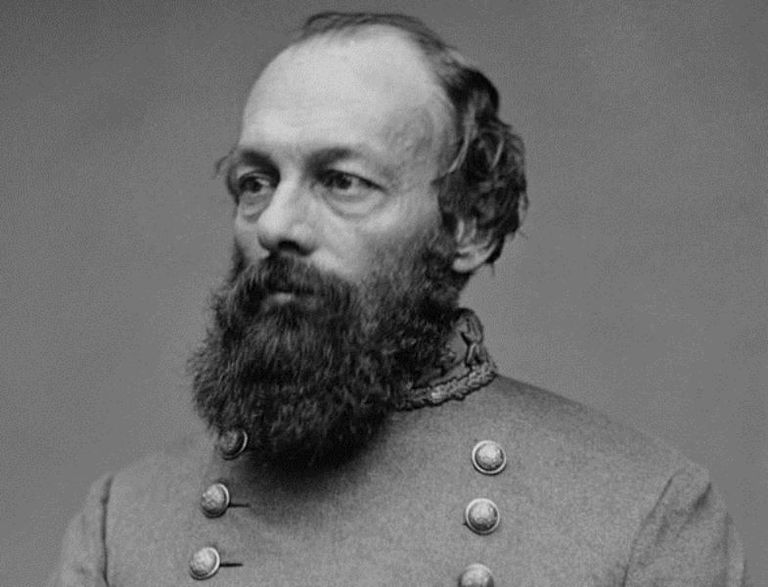 (UPDATED) South Florida Democratic Congresswoman Debbie Wasserman Schultz wants the Florida Legislature to convene for a special session to deal with a Confederate monument that represents the state in the U.S. Capitol.
A bronze statue of Confederate General Edmund Kirby Smith continues to sit in the U.S. Capitol's National Statuary Hall, despite legislation passed during the 2016 Legislative Session that approved removing it.
"While the events in Charlottesville represent our nation's original sin, we know these hateful acts do not define who we are as a country. We must denounce white supremacy and domestic terrorism and stand up for love and compassion – not just with our words, but with our deeds," Wasserman Schultz said in a statement.
Momentum to remove Smith from the congressional collection began in 2015 shortly after the South Carolina Legislature voted to remove the Confederate battle flag from its statehouse grounds. That seminal event took place after Dylann Roof went on a shooting spree in a black church in Charleston, South Carolina, killing nine black men and women. Roof had posed with a Confederate flag in photos.
Two competing bills regarding a statue that would have taken the place of Smith died in this year's Legislative Session. One called for a likeness of educator and civil-rights activist Mary McLeod Bethune, while another proposed a statue of environmentalist Marjory Stoneman Douglas, author of "The Everglades: River of Grass. Neither passed.
"Next year, we expect movement in the House and we'll pass it in the Senate," said state Sen. Perry Thurston, who sponsored the Bethune measure. "I am encouraged we will get it done next year."
Each state has two statues on display in the Capitol. Florida's other statue, a marble rendering of scientist-inventor Dr. John Gorrie of Apalachicola, a pivotal figure in the invention of air conditioning, is unaffected.
Wasserman Schultz says that leaving Smith's statue in a place of honor "symbolizes a painful, disgraceful legacy."
"It's time to stop playing games," she said on Tuesday. "No family visiting our nation's Capitol should have to explain to their child that the statue representing our state honors someone who fought for a philosophy built on hatred and oppression."
Wasserman Schultz says Governor Rick Scott and the Legislature must take immediate action by calling a one-day special session during their upcoming interim committee meetings to pass a bill with one of the three recommendations from the committee established by law: Douglas, Bethune or George Washington Jenkins, a philanthropist and the founder of Publix Super Markets.
"These three Floridians represent the best of the history of our state," she said. "The removal of the Confederate statue must be made an urgent priority."
"Like most politicians in Washington, the congresswoman is out of touch," said House Speaker Richard Corcoran. "We've already made this decision and are now having a conversation about which great Floridian we should honor. The congresswoman should stop grandstanding and focus on balancing the Federal budget."
Senate President Joe Negron did not respond to a request for comment.