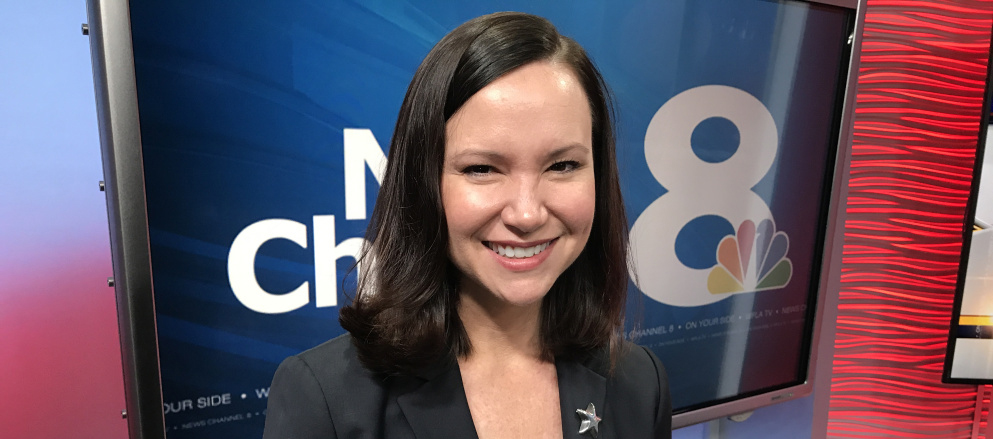 In the race for Florida's next attorney general, former Hillsborough County Circuit Judge Ashley Moody has emerged as the early front-runner.
That perception is not based on name recognition, since as a judge she rarely had the opportunity to make news, but on two other relevant pieces of evidence — her prodigious fundraising since declaring her candidacy in early June, and that she's a member of the Republican Party, the dominant party in statewide elections in Florida for the past two decades.
Despite the fact that she's won the endorsement from current AG Pam Bondi and seemingly every Republican in Hillsborough County, she remains a cipher to most of the state, which made her appearance before the Hillsborough County Republican Executive Committee on Tuesday night a noteworthy event.
Moody spent most of her 13-minute speech giving context to her impressive resume. A fifth-generation Floridian who went to Plant High School in South Tampa, Moody attended the University of Florida and was appointed to the state's Board of Regents while still at Stetson Law School by then-Gov. Jeb Bush.
She then went through the rest of her professional biography, beginning as a defense attorney at Holland and Knight, where worked she worked on business disputes.
Acknowledging how the court system is an adversarial process, the 42-year-old Moody said it was ironic, since "I really don't like fighting, I don't like acrimony. I like working on problems and trying to solve problems together. That's my nature."
Saying she wanted to get into the courtroom more, she became a federal prosecutor with the U.S. Middle Attorney's office during the George W. Bush era, where she worked under U.S. Attorney Paul Perez, first in Jacksonville, then in Tampa.
"It was a great experience, and I loved standing up and saying I was Ashley Moody and I represented the United States of America."
At the age of 31, she decided she wanted to get into the family business, which was to become a judge, following in the footsteps of her father and stepfather. She won an election for Hillsborough Circuit Court in 2006, becoming at that time the youngest judge in Florida.
"It showed that I had the experience, the judicial temperament, and the ability to hear all sides before making a final decision, and that's what I try to bring to the bench with that approach to problems," she said.
Moody said that it was the urge to want to do more which compelled her to run for attorney general. She says the skills required for the attorney general position are the skills that she has honed over her career as an attorney, prosecutor and judge.
"Of all the things that the attorney general's office handles, I have experience," she said. "It would be impossible for someone to come in that has not had the experience in any of these areas and start the job effectively on day one," she declared. "Impossible. It would take so long to get up to speed in these particular areas to make any sort of lasting impact."
Jacksonville state Rep. Jay Fant is the only other Republican in the race to date. Tampa attorney Ryan Torrens is the lone Democrat. Moody is crushing both in fundraising, with more than $720,000 in combined campaign contributions from her own account and her PAC (Fant has more than $200,000 in his PAC and his campaign account; Torrens is just shy of $29,000 raised).
Moody joked about how she became less popular once she quit the bench as a powerful judge to become a political candidate, and a Republican one at that. She said that she was "not inclined" to get into partisan politics, since it has become very polarized, and almost decided not to enter because of those concerns. Her husband Justin (a federal agent for the Drug Enforcement Administration) convinced her that it was important for someone who hasn't done politics to run for such an important position with her qualifications.
She then took a few questions from the audience and seemed unprepared for the first one: a question about where she stood on the drive for a constitutional amendment that would automatically restore the voting rights of former felons who have served their time.
Florida is one of just four states that denies the right to vote to all former felons until they petition for rights restoration. A lawsuit filed earlier this year said that more than 10,000 are waiting for a hearing on their restoration applications.
But Moody said the system seems to be working just fine.
"I would like to study it more before I give it a definitive answer, but I think there are historical reasons that we haven't let felons vote, and I think that there are reasons for that," she said. "Now we have a process that they can obtain their rights after they've been convicted, and certainly I would invite that if they are eligible … so there's a process for restoring rights and I think that the process that we have is fine."