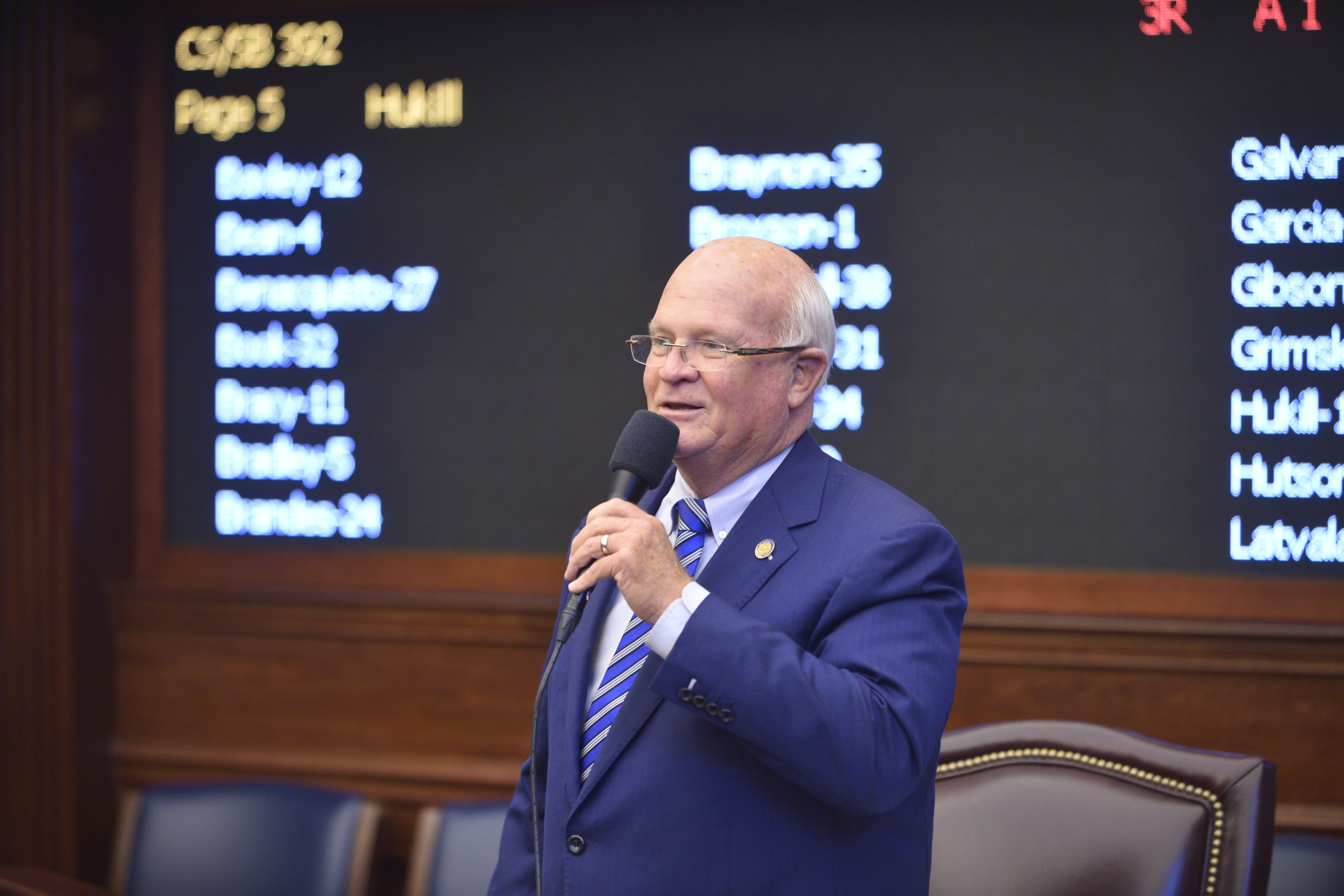 State Sen. Dennis Baxley is scheduled to appear at a September banquet put on by a Save Southern Heritage Florida, a pro-Confederate group.
Baxley, a Republican who represents Sumter County and parts of Lake and Marion, is on the slate for a panel discussion on the "War on the South" during the Sept. 2 event in Temple Terrace. Also participating in the panel are Orlando-area radio host Doug Guetzloe and H.K. Edgerton, a black supporter of the Confederate flag.
Save Southern Heritage was formed in 2015 "in response to the knee-jerk Anti-Southern institutionalized bullying and 'Erase-ism,'" a word coined to describe the removal of Confederate monuments from public land. The group argues that the Civil War was not fought over slavery.
Members of the group were also present at the "Unite the Right" gathering of far-right grous in Charlottesville, Va., last weekend, where tensions culminated in a 20-year-old white supremacist killing a 32-year old woman and injuring 19 others when he drove his car into counter protesters.
In an interview with the Miami New Times, Baxley said he plans to "condemn racism, bigotry, and violence" at the event, but made clear he was against the removal of Confederate monuments. He also told the paper that he believes removing such monuments is a catalyst for violence.
St. Petersburg and Gainesville moved monuments without protest this week, and Hillsborough County plans to do the same with a monument in front of the county courthouse annex, pending a private fundraising effort.
"We place monuments with an expectation of permanency," he said. "Taking them down is triggering something not healthy for us as a people."
Many such monuments in Florida were erected decades after the Civil War by pro-Confederate groups looking to sanitize and glorify Southern soldiers and generals by including language describing the secessionist's cause as "just" or "right" while labeling its military dead "martyrs."
Baxley, an Ocala funeral director and descendant of a Confederate soldier, said he wasn't "going to relitigate that" and added that he would feel the same if "someone defaced a monument of Martin Luther King, Jr."
The conservative lawmaker ran into similar controversy earlier this year when he blocked efforts by black Democrats in the senate to pass a bill creating a monument to Florida victims of slavery.
Baxley said he blocked that bill because the memorial would "celebrate defeat." He didn't specify for whom. When he tried to walk back his statement he said instead of a memorial to "celebrate adversity, (he'd) rather celebrate the overcomers of that adversity."
Save Southern Heritage Florida is charging $29.50 for tickets to the event, which includes a three-course fried chicken, salmon, and pasta dinner.