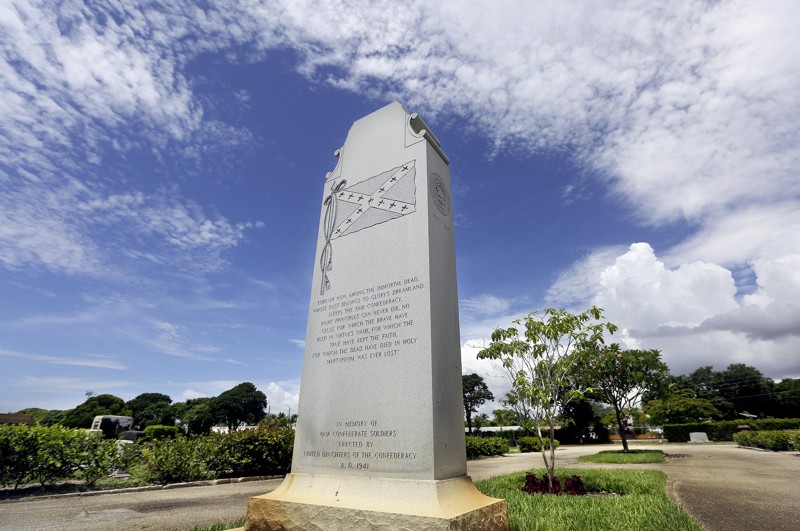 Workers in a Florida city have started taking down a memorial to Confederate soldiers at a city-owned cemetery.
The Palm Beach Post reports that a crane arrived at Woodlawn Cemetery on Tuesday to remove the 10-foot-tall marble monument. West Palm Beach Mayor Jeri Muoio announced the removal a day earlier, saying the city had asked the Daughters of the Confederacy to remove the memorial for months and that the group had declined. The group erected the monument in 1941.
The monument is carved with a Confederate flag, as well as words honoring soldiers. It was vandalized over the weekend with red spray paint. Police have said the monument also was vandalized a few weeks ago.
Republished with permission of The Associated Press.