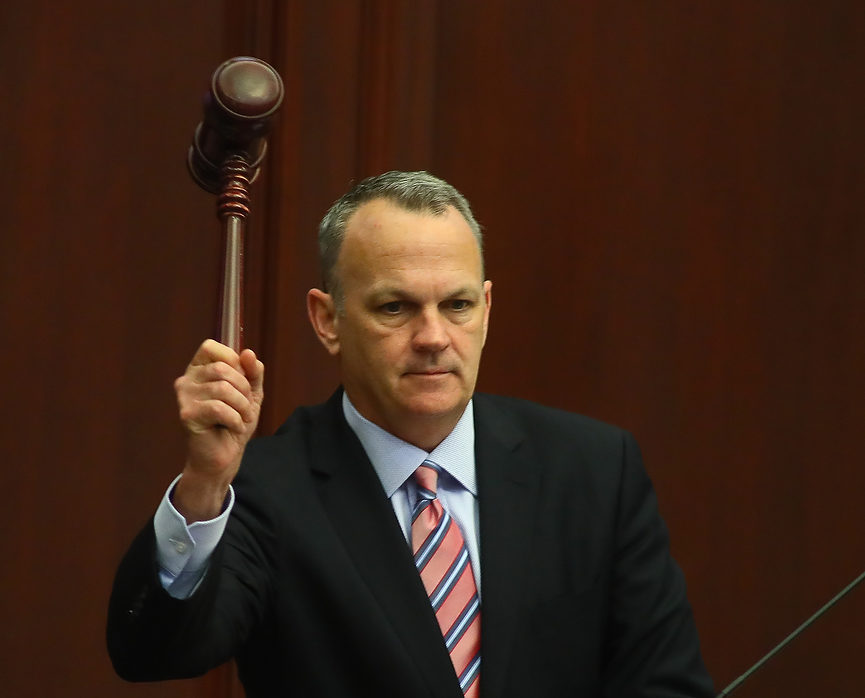 Speaker Richard Corcoran says "we are right" about the House of Representatives' demand for a jury trial in a dispute between the owners of a Tallahassee office complex and several state agencies who bolted on the master lease.
As detailed in Wednesday night's "Last Call," the House intervened in the pending lawsuit by Northwood Associates, owners of Tallahassee's Northwood Centre, against the state. The former shopping mall-turned-office complex had been home to the Department of Business and Professional Regulation and others.
"The House is confident we are right and we will always move swiftly and forcefully to protect the health of state employees," Corcoran said in a statement Thursday. "In addition, we will protect taxpayers from corporations that feel entitled to taxpayer money even when they don't do what was promised."
Critics called the complex a "biological hot zone" after inspectors found 10 pounds of bat feces in the ceiling above the desk of then-DBPR Secretary Ken Lawson. Mold and more animal droppings were also discovered.
The company has denied the allegations, saying it "performed air quality testing" and contracted with "two expert consulting firms to address all issues."
But Gov. Rick Scott approved stopping rent payments in the 2016-17 state budget, and the state relocated some 1,500 workers. Northwood Associates filed suit. The court allowed the House into the case to defend the budget proviso language nixing the lease payments.
In a filing by general counsel Adam Tanenbaum, the House wants a jury to decide if there was a "constructive eviction," meaning that a landlord did or failed to do something, making a property "unsafe, unfit, and unsuitable for occupancy."